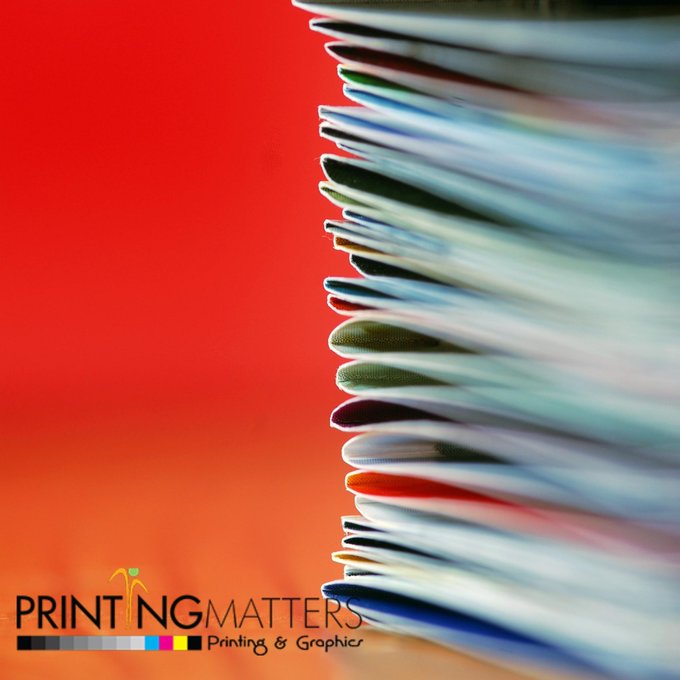 Indeed, we're living in the digital age. Most companies in Glendale are turning to social media and online ads to advertise their brands and products/services. But successful companies are still opting for print flyers in Glendale as part of their marketing strategy. 
What makes print flyers a cost-effective marketing solution is that they can help you reach your targeted customers. Furthermore, they last forever. 
Print Flyers in Glendale
Utilize Eco-Friendly Paper
One of the reasons many companies now are opting for digital marketing is that they want to help in saving the planet Earth by reducing paper usage. Well, the good thing is that most printing companies, like My Printing Matters, are using sustainable print materials. 
Our company utilizes eco-friendly printing equipment that only consumes around 100 watts. We also use FSC-certified paper to make our prints eco-friendlier. 
But it all depends on how you design your flyers. We recommend avoiding a series of ads. Instead, you need to design the flyers in a way to educate your customers first about your products before selling them. 
You should also design them in a way that makes your potential customers excited about them. They can't wait to read and keep them in their drawer or desk. 
With print flyers, you can be as creative as you want. Then, choose a design that matches your brand's identity. 
Should You Avoid Digital Marketing? 
It still depends on the kind of business that you have. However, even digital companies are still opting for print ads because they know that print materials are still effective in attracting their customers' attention. 
Keep in mind that people can associate with your brand if they can touch "it" physically. With print flyers, they have something to touch and know that your brand is real. The more physical your ad is, the more they think that you're trustworthy. 
But you need to use print flyers along with digital marketing. However, make sure that you only use the right printing company. 
Opt for a company that utilizes eco-friendly materials. The public wants greener products and services. You can easily grab the attention of your customers if you create your print flyers through eco-friendly solutions.  
Track Your Campaign 
You can use print flyers in tracking your campaign. But you need to attach something to the flyers to help you monitor it, like QR codes or coupons codes. 
Well-Designed Print Flyers 
But no matter what the benefits of print flyers are if your design is pedestrian, then your customers will still ignore them. That's why you need to brainstorm your ideas on how to design your flyers before distributing them to your potential customers. 
And you must avoid the use of home printers if you don't want to see your flyers in the trash. Your customers don't want to waste their time reading printed material using low-quality printing equipment. 
Keep in mind that the quality of the print will reflect your brand. For high-quality print flyers in Glendale, make sure to choose My Printing Matters. Call us for more information (818) 260-9512.