In the bustling city of Glendale, where businesses constantly seek innovative ways to stand out and connect with their target audience, the integration of print and marketing has emerged as a powerful strategy. At My Printing Matters, a leading Printing Company in Glendale, we understand the significance of this synergy. In this article, we'll delve into the insights and benefits of print and marketing integration, providing you with valuable strategies to elevate your brand.
The Convergence of Print and Marketing
Print and marketing have traditionally been viewed as separate realms, but in today's dynamic landscape, their convergence offers immense potential. This integration is about aligning your print materials with your broader marketing strategy to create a cohesive and impactful brand presence.
Print as a Tangible Extension of Your Brand
Printed materials, such as business cards, brochures, and banners, serve as tangible extensions of your brand. They convey your message, values, and professionalism to your audience.
Complementing Digital Efforts
While digital marketing channels are essential, print materials can complement them by providing a physical touchpoint that reinforces your online presence.
Targeted Marketing
Print allows for highly targeted marketing. You can create personalized materials for specific customer segments or tailor content to match local preferences in Glendale.
The Power of Cohesive Branding
Effective print and marketing integration starts with cohesive branding. Your printed materials should seamlessly align with your overall brand identity and messaging.
Consistent Visuals
Maintain consistency in your visual elements, such as logos, color schemes, and typography, across all print and digital materials. This reinforces brand recognition.
Unified Messaging
Ensure that your print materials convey the same messaging and tone as your digital content. This unified approach enhances your brand's credibility and memorability.
Cross-Promotion
Use printed materials to cross-promote your online presence and vice versa. For example, include QR codes on printed materials that lead to your website or social media profiles.
Targeted Print Campaigns
One of the advantages of print is its versatility for targeted marketing campaigns. Leverage this capability to reach specific demographics or local audiences in Glendale.
Personalization
Use variable data printing to personalize Print Materials with the recipient's name or other customized content. Personalization increases engagement and response rates.
Local Advertising
Tailor print materials to resonate with the local culture and preferences in Glendale. Highlight your commitment to the community and connect on a personal level.
Event Marketing
Print materials are invaluable for promoting events in Glendale. Create eye-catching event banners, flyers, and Posters to generate local interest and attendance.
Measuring Print Marketing ROI
Just like digital marketing, it's crucial to measure the return on investment (ROI) of your print marketing efforts. Here are some ways to track and evaluate the effectiveness of your print campaigns:
Unique Promo Codes
Include unique promo codes on printed materials that customers can use online. This helps you track conversions and sales generated through the print campaign.
QR Code Analytics
Monitor QR code scans to gauge how many people are interacting with your print materials digitally. Track the user journey and conversion rates from QR code scans.
Customer Surveys
Incorporate customer surveys in your print materials, encouraging recipients to provide feedback or visit your online platforms. Analyze survey responses for insights.
Success Story: Realizing the Power of Print and Marketing Integration in Glendale
Let's explore a real success story of businesses in Glendale that harnessed the power of print and marketing integration with the help of My Printing Matters:
The Startup
A tech startup in Glendale combined print materials with email marketing to target local businesses. They personalized print brochures with QR codes that directed prospects to a custom landing page. This integrated approach resulted in a 25% increase in lead generation.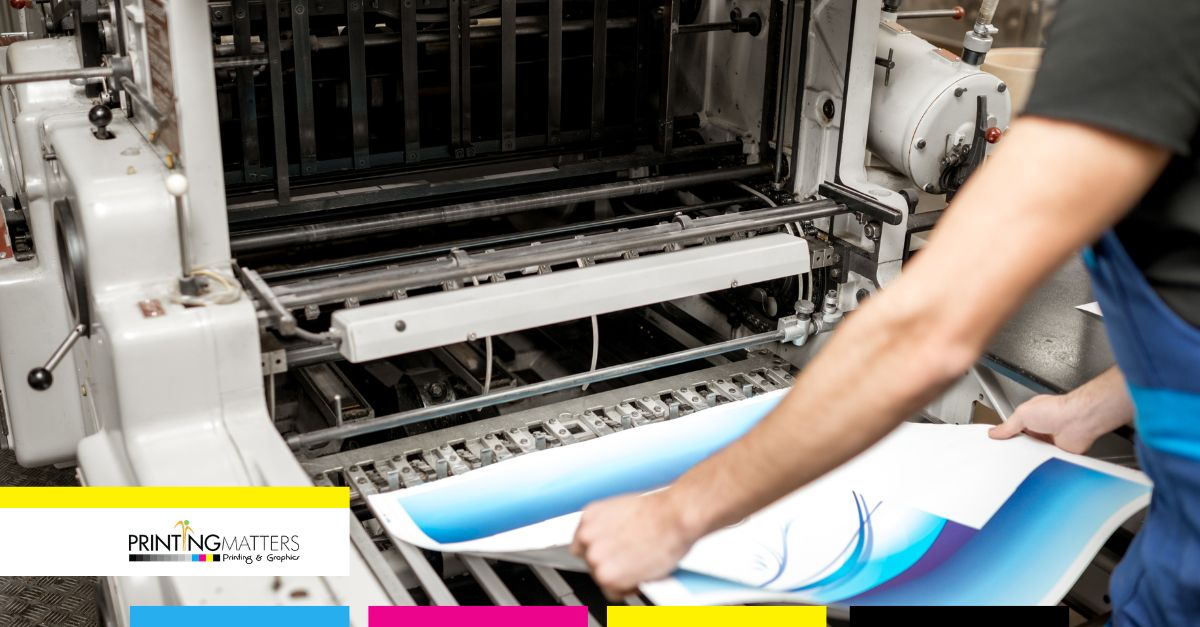 Custom Printing Company In Glendale
The integration of print and marketing is a dynamic strategy that enhances brand visibility, engagement, and conversion rates. In Glendale's competitive business environment, it's a powerful tool that sets you apart from the crowd. At My Printing Matters, we are your partner in realizing the potential of print and marketing integration. Contact us today to discover how our custom printing company in Glendale can seamlessly align with your marketing goals and elevate your brand.