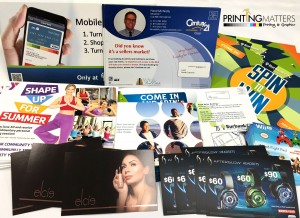 The use of a print company is very common among businesses, both large and small. Printing materials can help a business to reach out to the local community, and can also help when the company wants to re-brand everything within a short space of time. Choosing a printing company in Glendale means finding a team that can give you quality prints at an affordable price, and that can also offer you a good service. In order for your marketing to be truly effective, you have to be able to provide flyers, leaflets and other print materials which look professional, and can make a good impression on viewers. In order to find the perfect print company, there are certain things that you should do.
Make sure their work is good
This might sound obvious, but in the past even big businesses have overlooked this important point, and become laughing stocks due to the end results. Checking that the final print quality matches your own requirements is vital. Start by asking to see samples of the company's recent work, so that you can see how they handle orders, and what the results are. You can also use the samples to give you an idea of the standard of printing within the company. Make sure that the print is clear, rather than blurred, and that there is no smudging of the print. Sometimes, it is better to pay a little more in order to get a better quality of finish on the prints.
Check the company's reputation
An established print business will already have a reputation, both in the local area, and online. Reviews of the printer may tell you about other customer's experience with the company, and they may also tell you how the business handles complaints or disagreements. If you intend to work with the company for some time, then having a good idea of customer service can help you to decide whether the company is for you. You may also want to look at references from current customers, and you should ask the print company about this as early as possible into your review. Research the company as thoroughly as possible, and also look at a business that is able to focus on its carbon footprint and other green credentials. A lack of environmental awareness will reflect poorly on your business.