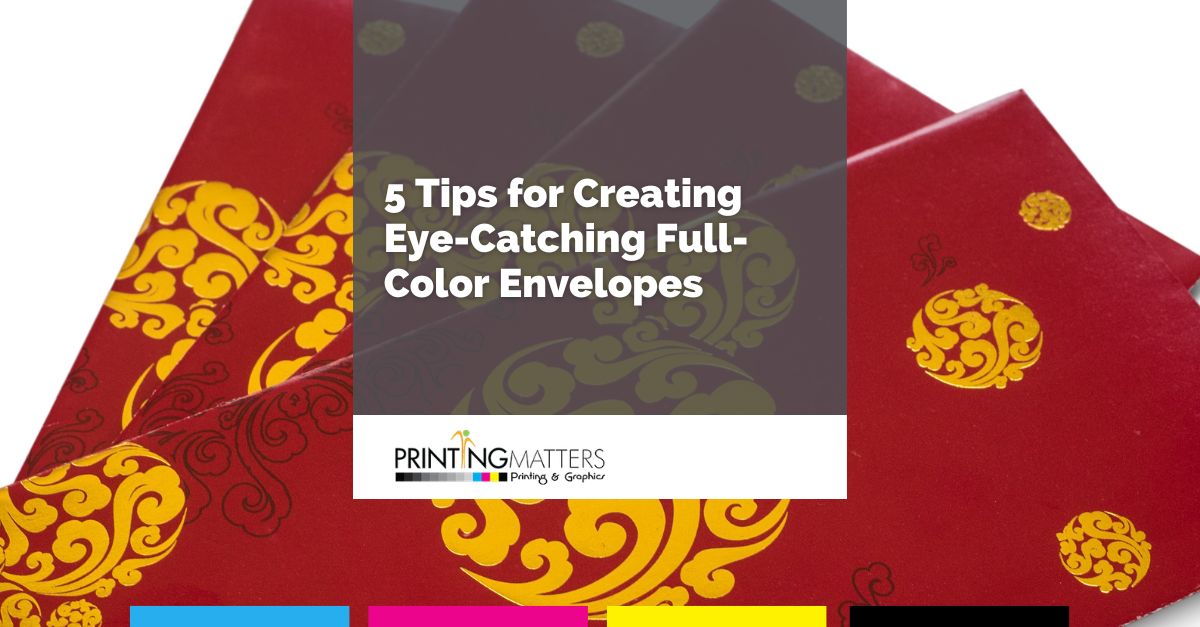 Creating full-color envelopes is a great way to add a personalized touch to your mailings and make them stand out from the competition. With a shop for printing in Burbank, you can create eye-catching envelopes that make a lasting impression on your recipients. 
Printing in Burbank to Make Your Full-Color Envelopes Stand Out 
1. Choose the Right Colors 
The colors you pick for your envelope design can have a huge impact on the overall look and feel of such. Consider using colors that match your branding or complement the contents of your mailing. For instance, if you are sending out a holiday promotion, you might use festive colors like red and green. 
2. Use High-Quality Images 
If you are including images on your envelope, make sure that they are high-quality and high-resolution. This will guarantee that your images look sharp and vibrant when printed. Keep in mind that a finished image is different when it is printed. In some cases, printed images do not look nearly as good as you see on the computer. To ensure that you are getting the right image, save your print file in RGB. You should also save images as 8-bit. 
3. Keep It Simple 
Less is often more. Do not add too much text or images. Instead, focus on creating a clean and simple design that draws attention to your message. 
4. Experiment with Fonts
The right font can make a huge difference in the overall look and feel of the envelope. Make sure to experiment with different fonts to find one that complements your branding and helps your message stand out. One of the fonts you might want to use is Impact. It is a great font to tease your customer about the content of the envelope. Or you can just stick to Arial. It is simple, straightforward, and easy to read. It is one of the most used fonts. Your reader or recipient will have an instant familiarity with it. 
5. Choose the Right Printing Technique 
There are various printing techniques you can utilize to create full-color envelopes, including offset printing, digital printing, and screen printing. Every technique has its pros and cons. Thus, it is vital to choose the one based on your budget, timeline, and level of detail in your design. 
Great Branding Tool 
One of the reasons you should consider full-color envelopes is that they are a great branding tool. You can print envelopes with your logo and name on them. These details will ensure that your customers know who you are and what to expect inside. They also know you before they even open the envelope. 
Standing Out 
Your recipients may still be getting their bills and ads in the mail. If you do not want your envelope to be treated the same way as their bills, then make sure that you use colored envelopes. They stand out in a crowd. 
Full-color envelopes can help your mailings stand out and make a lasting impression on your recipients. You can create a personalized design to communicate your message effectively. But you need to choose the right shop for printing in Burbank. Contact My Printing Matters today to know more about our services.