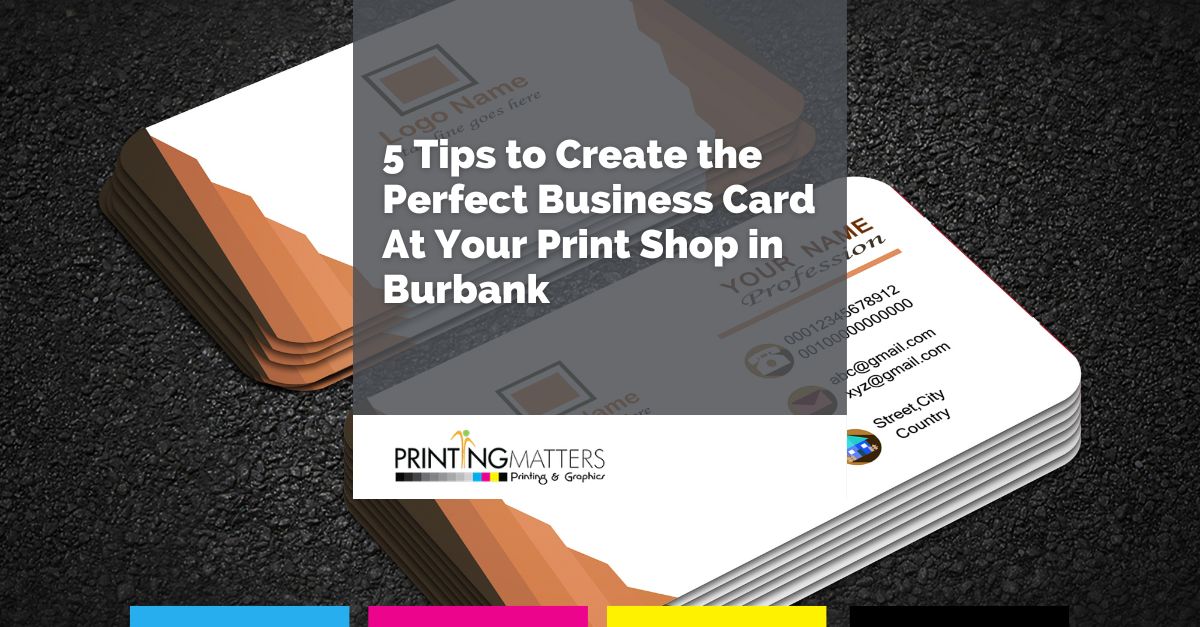 A business card is a valuable way to market and network for your business. However, you don't want to hand out a boring business card that looks like anyone else's. You want to stand out so that your name and brand are memorable to potential customers or business contacts. That's why it pays to put some time and effort into designing your business cards. Use these tips from our print shop in Burbank to get the job done right. 
Consider Your Brand's Personality
You want the design of your business card to align with the personality of your business. The graphics and images should coordinate with what you do, but also be different enough to stand out from other similar companies. For example, if you run a plant store, your business cards might use greenery as a theme and color palette. If you walk dogs, you probably want a dog to feature on your business card. That way your customers know what you're offering without having to ask. 
Consider the Font
Yes, you want to stand out, but you also want your business cards to be easily readable. At the same time, the font you choose for your cards should match the business. Elegant for a wedding designer or typewriter inspired if you are a writer or editor, for example. At the same time, you don't want a font that is too large or too small. In general, avoid any typeface that is smaller than 8 point. Your business name should be larger than the other wording on your business cards. 
Organize the Information
A business card serves the purpose of letting potential customers know who you are and what you can do for them. For that reason, be sure you organize that information on your card in a readable way. Include your business name, contact information, website and social media handles. 
Use Your Logo
Your logo is a big part of identifying your brand so it should feature prominently on your business cards. Combined with your colors, this is crucial information to put somewhere on your cards. You might consider having a two-sided business card, with one side dedicated solely to your logo. Make sure your logo vibes with the font and personality of the card so that you create a cohesive and professional look.
Don't Clutter the Card
While there are some elements that should definitely appear on your business cards, you don't want to go overboard and make the cards too busy or over the top. This defeats the purpose, as they will be difficult to read. Instead, make room for white space, which works to draw the eye to the relevant information on the card and also offers room for contacts or customers to add notes right on the business card.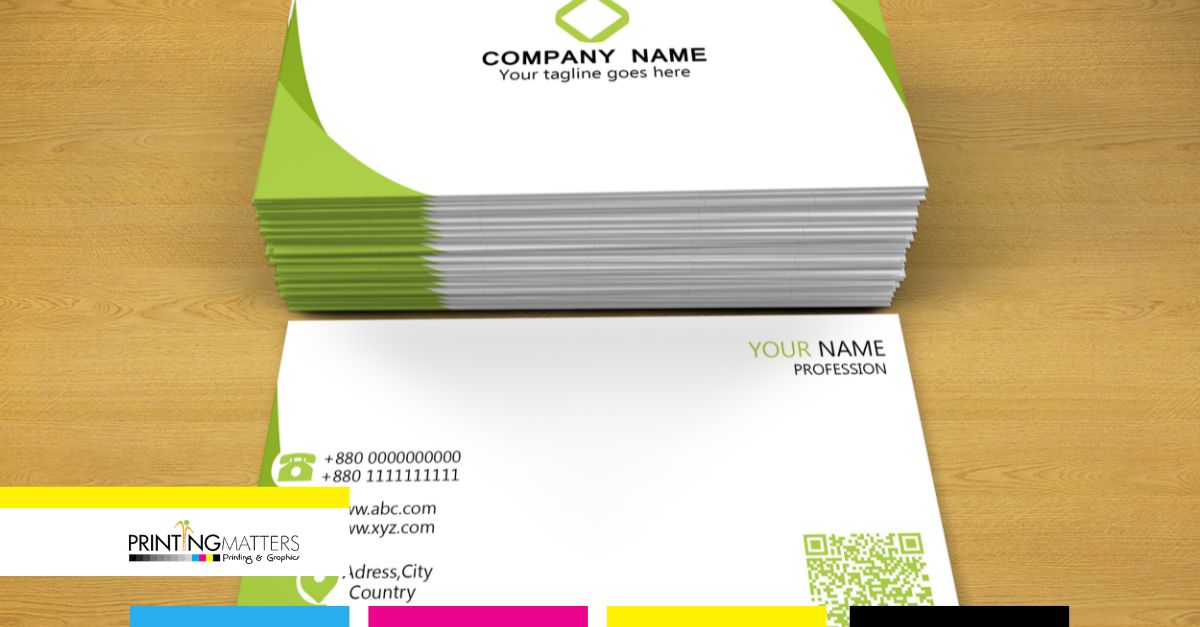 Making sure your business cards set you apart from the rest is a simple way to make your brand memorable and create an experience that brings in networking opportunities and new clients or customers. If you want perfect business cards, get in touch with Printing Matters at the print shop in Burbank, and let us help you get started creating them.