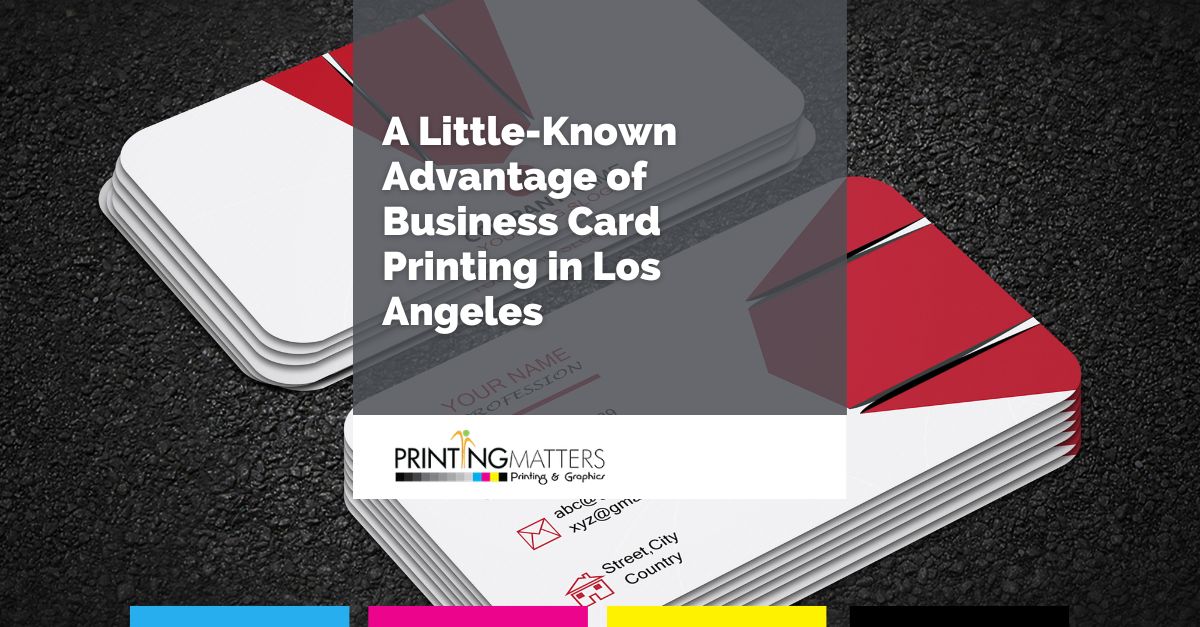 Business card printing in Los Angeles isn't just for big companies and recognizable brands. Family-owned businesses can certainly benefit from printing business cards as well. If you're working on getting your name out to the local community and building your customer base, there's no better way to do it than to hand out business cards. You won't believe the number of potential customers you can reach with business cards for your family. Here's what you need to know. 
Promote Your Business
Beyond the cost of printing the business cards, using them to promote your brand won't cost you anything. That's because each member of the family can hand out their business cards in the community, as well as take them to industry events, conferences, and trade shows. As the owners of a small business, handing out business cards also offers the opportunity to connect directly with your target audience. With over 30 million small businesses in the United States, it makes sense to promote your business at the same time as you promote your personal values and mission in a professional manner. 
Build Trust and Positive Relationships
As a family-owned business, it's important to build trust in your community and foster positive relationships with your clients so they spread the word about your brand around their neighborhood. Knowing a business is family-owned is often enough to get buyers to take notice since they often have a good reputation for being present and backing their reputation with quality goods and services. A well-designed and quality business card enhances that reputation and allows customers to feel trust and connection with your family and your company. 
Back-Up Your Story
Your family has a story, which is why it's so great to task family members with handing out business cards. Instead of just handing them off to the intended recipients, your family can talk about the history of your company and how it came to be. They also have inside information on discounts and deals, as well as detailed knowledge about your goods and services. At the same time, the family is invested in the business so they are committed to its success, which makes it profitable to have business cards that can be handed out at various functions and events. People love being a part of something and you can use that to your advantage when you have a small business that isn't under the strict guidelines of a corporation. 

Personal References
Referrals from your family members not only drive business to your brand but are a personal way to invest in your company. Whether your family members are directly involved in the business or not, they can share your name and get the word out about the goods and services that you have to offer. Personal recommendations mean a lot more than generic ones and giving your family members business cards to hand out is a simple way to make that work for you. 
Ready to put business card printing in Los Angeles to use for you? Contact My Printing Matters today to get started.