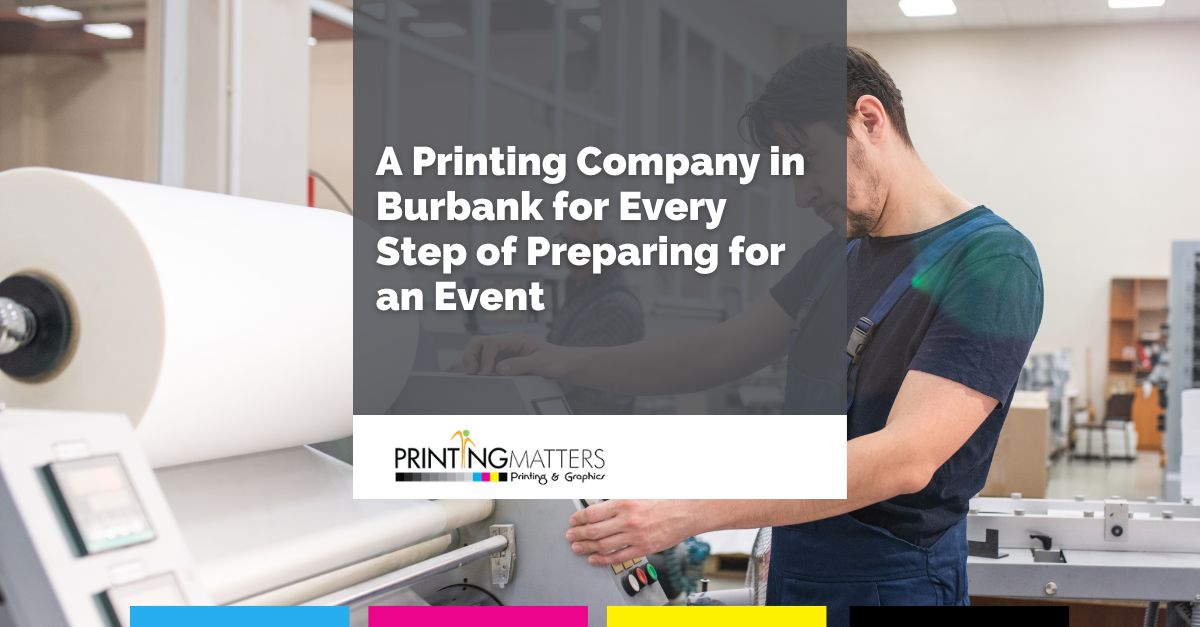 Have you been looking for many different kinds of high quality printing materials that all have a fair price? Do you have a lot of printing needs and want professionals you can rely on? Here, we've served as the printing company in Burbank for big corporations, small businesses, and individuals for many years. One of the many reasons that folks turn to us again and again for their printing solutions is that we can help so many at essentially every step of a project. 
Announcements to Get the Word Out 
So many of our clients are holding or going to events. As such, we get so many requests for printing materials that make for eye-catching advertisements. To that end, we have years of experience in printing posters, signs that can withstand the elements, car magnets, adhesive vinyl for floors, walls, windows, and so forth. If you know exactly what you want your printed materials to be, great! We can make it happen. If you want to work with our pros to make them right for your company, we can do that, too. 
What You'll Need for the Event Itself 
On the day that the event comes, we can meet your needs then as well. For example, we've printed so many tabletop/floor displays, banners (even with stands) and even event tents. That way, no matter where (or what) you're showcasing, you'll be noticed. Moreover, you'll be noticed how you want to be noticed as well. Whether you're at a trade show, convention, mixer, meet and greet, or anything else, we can provide you with the kinds of printed materials that showcase why your company should be chosen over the rest. 
Something for Them to Remember You By 
Once you've made a connection, you want to be able to give potential customers/clients/others something that they'll positively associate with your company. To that end, we can print buttons, t-shirts, tote bags, mugs, menus, presentational folders, and so much else. Of course, perhaps our most popular item has always been business cards. We have so many different kinds of business cards for you to choose from. You can even get them with cutting-edge foil, which makes them shine and stand out like nothing else.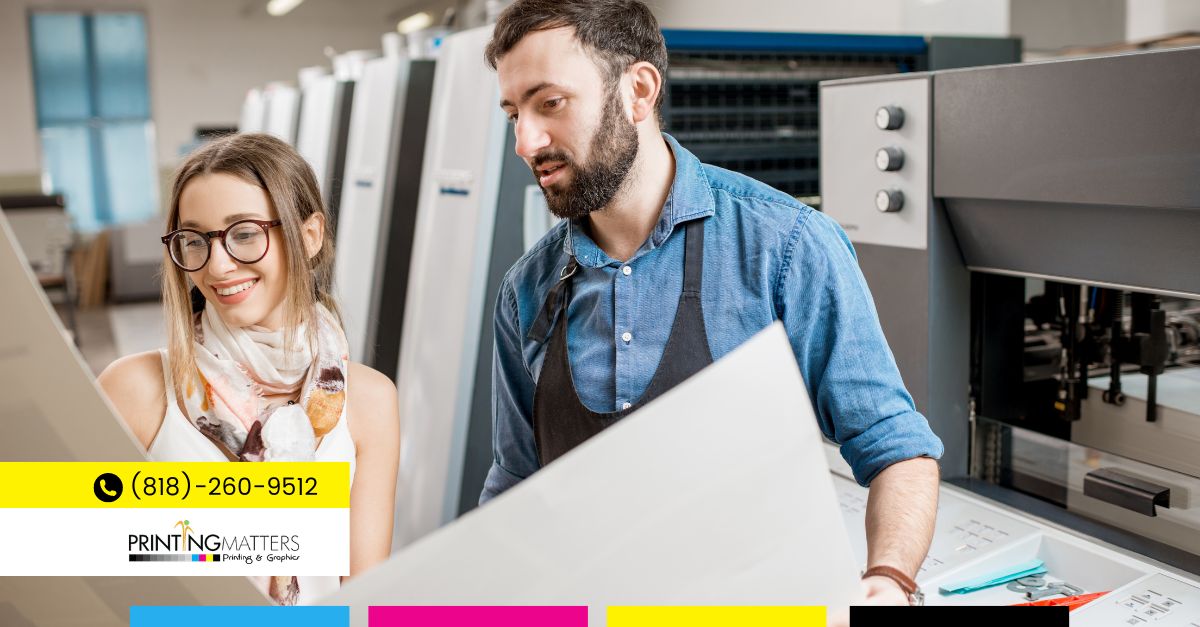 Our Printing Company in Burbank Can Be Yours 
We don't cater exclusively to businesses, those who would try to drum up business at conventions, and so forth. Indeed, many of the people who come to us are just that: people. They want to have the best announcements for their wedding, a booklet that can help to make their dreams come true, greeting cards that are going to get a chuckle out of everyone this holiday season, etc. We can help with all of that and more. To see everything that we have to offer, click here. You can upload your ideas online or you can come visit us in person.