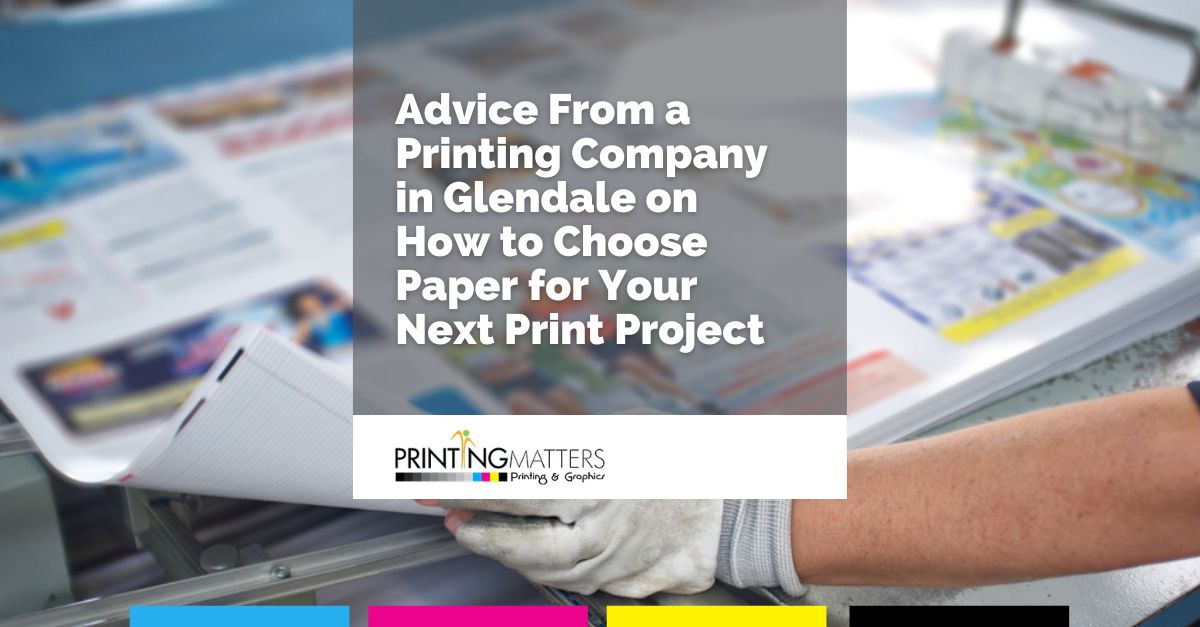 When you make the decision on a print project, it is not just a case of calling up your printing company in Glendale and placing the order. Depending on the project, you will have design, text, graphics, and colors in mind but many people who place the order forget one of the fundamentals – the paper or material it should be printed on. 
This is perfectly reasonable. The printers can help you make the decision. They are the experts and they know what will work best for your desired result. They know that it is best to keep the project purpose and end-use in mind when choosing the printing material. 
Here are our tips on how to choose paper for printing and a look at the different types of paper that can be considered. 
Choose the Right Paper for the Project
It sounds obvious, right? Sometimes the project will dictate the paper choice. For example, postcards or business cards. But what about flyers, mailers or leaflets? Will your project be printed in black and white or color? Is high quality a consideration? Will the printed matter be used indoors or outdoors? There are also questions of whether the paper will be folded, creased, have a perforated tear-off or need die-cutting. 
Choice of paper can affect print quality so it's a more relevant factor than you might think. For paper printing, the choice is usually between coated, uncoated, natural, and synthetic paper.
Coated Paper
Coated paper is a good choice when print clarity is required or if your project includes high-quality photos such as brochures, menus, and product info sheets. Coated paper has been treated to give certain qualities to the paper that affect its smoothness, weight, surface gloss, and ink absorbency. It may have a matte, semi-gloss, or glossy finish. Matte-coated paper is good for menus because it absorbs light making the text easier to read in low-light settings such as restaurants. Semi-gloss and glossy papers have a shiny, reflective surface with a rich satin feel – ideal for brochures and magazines. 
Uncoated Paper
If you want a more natural look and feel, use uncoated paper. Not all uncoated papers are flat and boring though and may feature textured finishes. Generally, flat plain paper is used for simple jobs but textured, tactile papers may be used for headed stationery, wedding invitations and business cards. 
Natural Paper
You might think that natural paper is a regular paper that comes from wood pulp. It is, however, paper that is made from raw plant-based fibers such as grass, cotton, hemp, linen, sugar cane, and wood. It is unbleached, does not use any synthetic chemicals, and also comes in a variety of textures. Some natural papers are acid-free and also do not go yellow or crumble over time making them a great choice for archival products. There is also decorative natural papers and papers ideal for embossing.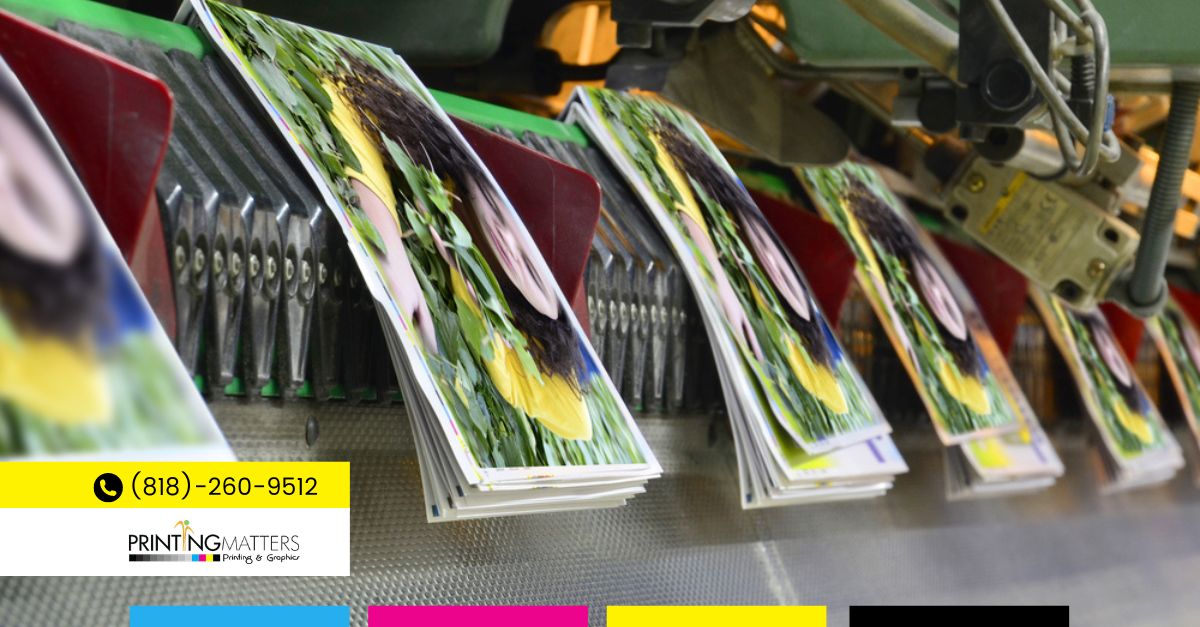 Synthetic Paper
Synthetic paper is basically a form of plastic so it is durable and has longevity. Synthetic paper is also the best choice for printing projects that are to be used outdoors or for in environments with high humidity or moisture. It's also not easy to tear and water-resistant so is an ideal choice for menus, labels, and decals. 
As your local printing company in Glendale, the staff at myprintingmatters.net are always happy to advise on which paper is best for your project.