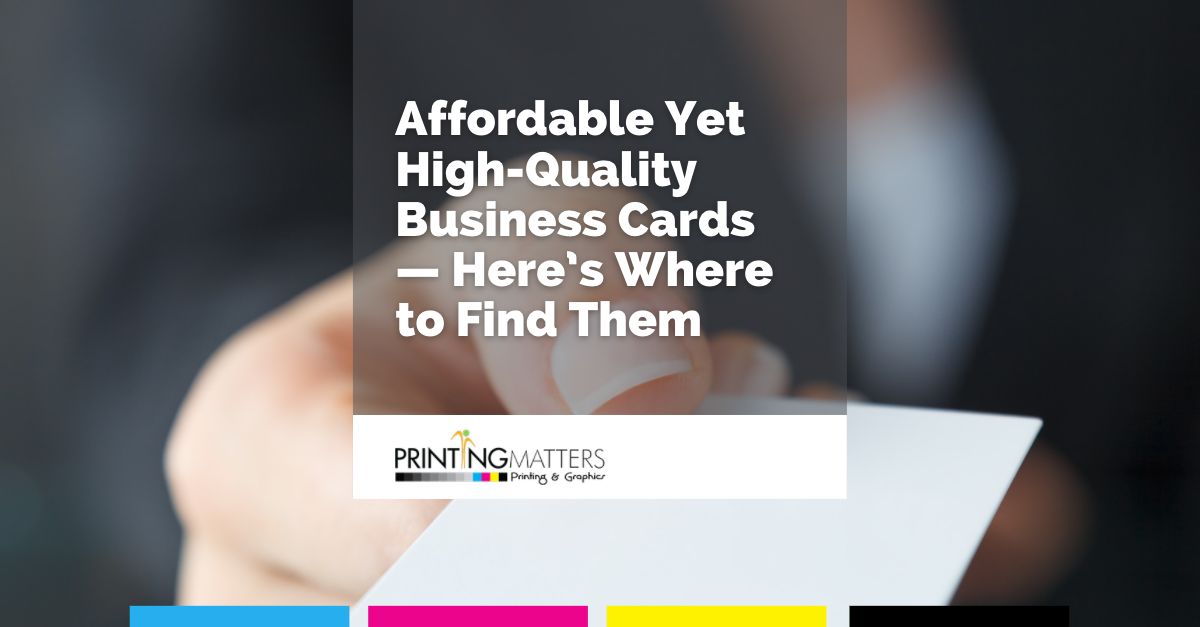 You may think that you need expensive business cards to make them stand out. But there are cheap business cards in Los Angeles that are high quality. The only problem is where to look for them. If you got to this page because you're looking to print your business cards without spending more, then you arrived at the right place.
My Printing Matters Offers Cheap Business Cards in Los Angeles
Cheap business cards are hard to come by. Often, when you consider the word "cheap," it always denotes low quality. But not when you choose a reliable service, like My Printing Matters. One of the Yelp reviewers said, "Printing Matters is a great place for all your printing needs. Our business has been using this place for years. They are fast and top quality and very helpful. They have fulfilled all our business and personal needs. Cause like their name says Printing does Matter!"
However, even though you can choose My Printing Matters for your business card needs, there are still tips to keep in mind when you design your card.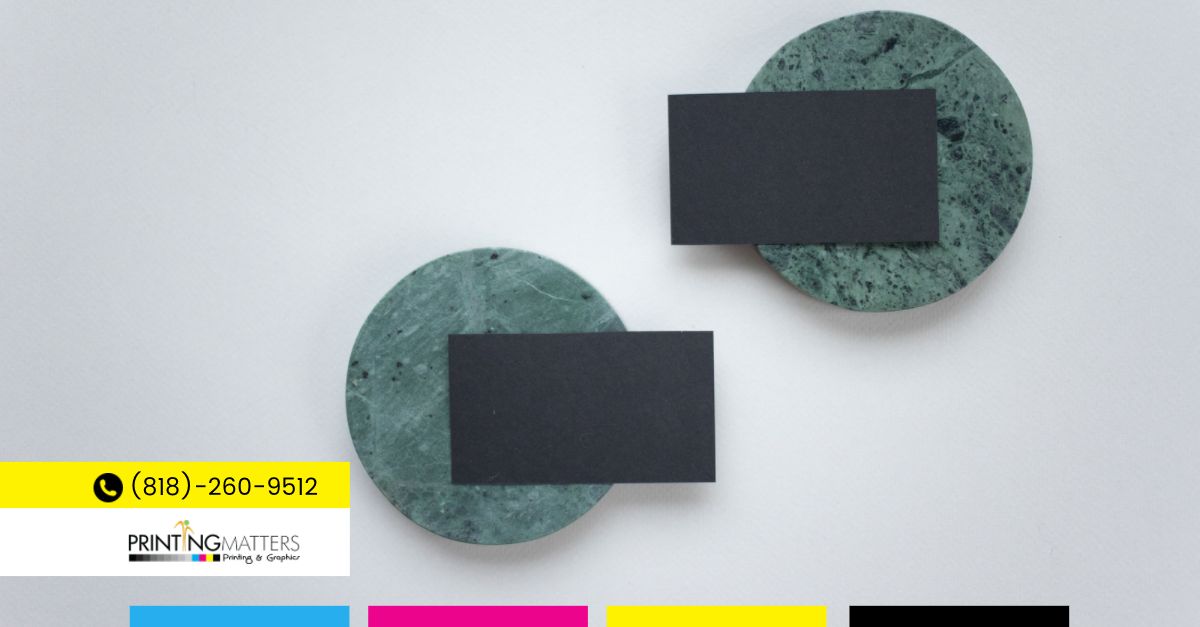 Think Outside of the Box
If you really want your business cards to stand out, you need to add a twist to the design. Instead of choosing the standard square shape, you may use the oblong, rectangular, pyramid, or whatever shape you wish. Then, when you hand the cards to your potential clients or customers, you should not limit handing them out at meetings or customers. You may slip a card into your sales letter or pin one to a bulletin board. If you're using a local newspaper to promote your business, choose your business card as an ad.
Make Memorable Business Cards
Business cards are used to communicate with people at a glance. You have 5 seconds to explain what/who you are. Remember that the recipients don't have time to read your explanation. They'll just glance at the information. If your card has memorable content, the recipient will remember it and contact you if he/she needs your services.
Opt for Study Paper
The thickness of the card is vital, in addition to the colors and graphics. If you chose a flimsy card, the recipient may just throw it away along with the trash in her purse of his room. However, if you choose a thick material, the recipients will likely keep the card. The flimsiness of the card may mean that you don't invest money in marketing your brand. Your recipient may wind up wondering if your products or services are as weak as your business cards.
Create the Business Cards That Stand Out
You don't have to spend thousands of money just to create business cards that people will likely keep in their wallets. There are cheap business cards in Los Angeles that you can take advantage of. However, you may need to let your imagination work. Call us today to know more about our printing services: (818) 260-9512.