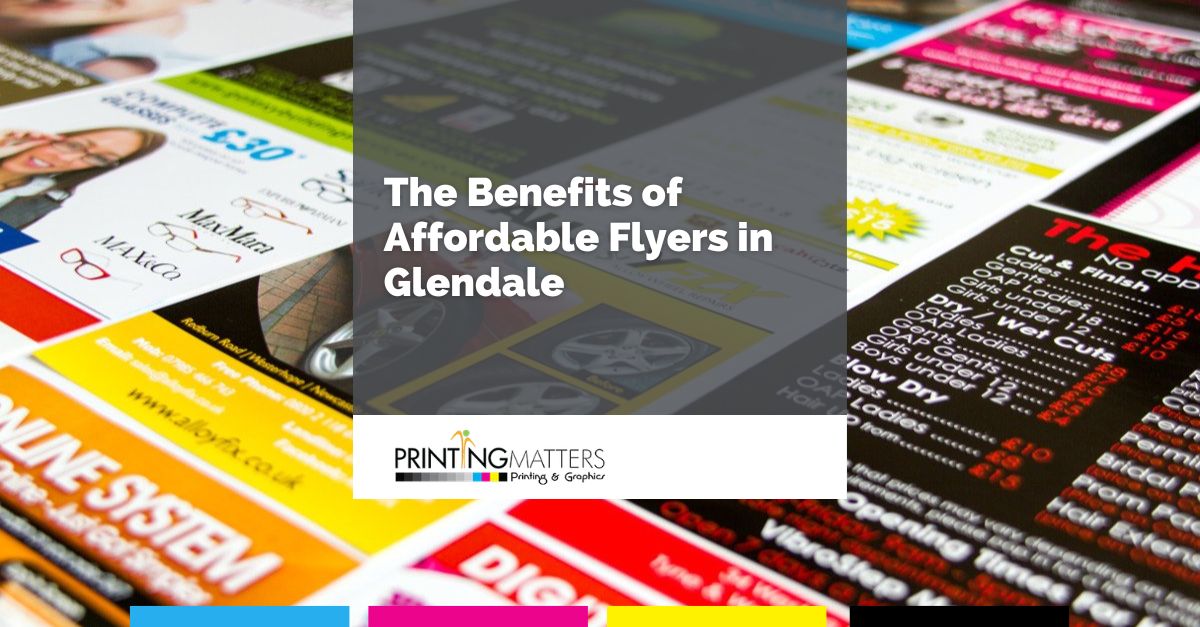 These days, thanks to the many advancements in printing technology, it is far easier to get quick and cheap fliers without having to compromise the quality of your fliers. So, this article considers the benefits of affordable flyers in Glendale.
Get the Word Out For Less
The simple answer is that cheaper fliers mean cheaper marketing costs. It means you can spread your brand message and your offers around the local community for far less than you would have paid if it were the olden days. We are fooled by the internet into thinking it is the only way to market a product or service, but that is not true. People may search for products and services online, and spend seven hours per day on the Internet. But consider where their eyes fall for the rest of the day. Big companies are not advertising on buses and highway billboards for fun, they do it because it works, and fliers are still a marketing method that works.
Less Damage From Your Mistakes
Let's say that you have a bit of a "Bud Light"-moment and you still have a bunch of fliers left over. Thankfully, thanks to how cheap they are, you can donate them to the hamster sanctuary to use as bedding and your profit margins won't take a big hit. If you were paying the old-fashioned prices, then you may be tempted to keep running your unsuccessful marketing campaign because you had already invested so much into it.
There Are Very Few Downsides
Let's say you decide to run a few affiliate ads on something like Google Ads. You may set a friendly budget of just $20 per day, and have it automatically clicked. So, you set it to just your local area, and it is dominated by the local McDonald's and Walmart. There are plenty of ways you can lose your money or fail to make an impact. However, when it comes to fliers, the only downside is that the delivery person may drop them all in a bin and still claim to have distributed them. If you can guarantee some sort of workable delivery system, then there are almost no downsides to a flier campaign.
It is Pretty Easy
Considering the Google Ads example above, it is possible to navigate their systems and make an impact, albeit for a high cost, and you can navigate the pitfalls to avoid being conned or losing your money unfairly. Yet, it is all very complicated and takes a lot of time and experience. However, printing off fliers and running them around your local area is far easier. This is especially true if you are using a design program or you have a talented artist creating your designs.

If In Need Of affordable flyers in Glendale
If you are looking for cheaper, better, and more affordable fliers in Glendale, then get in touch with My Printing Matters. You get a good deal, the printing is completed promptly and on your deadline, and there are unlimited design and printing options. They cater to all sorts of business needs, so get in touch today to take advantage of their great deals.