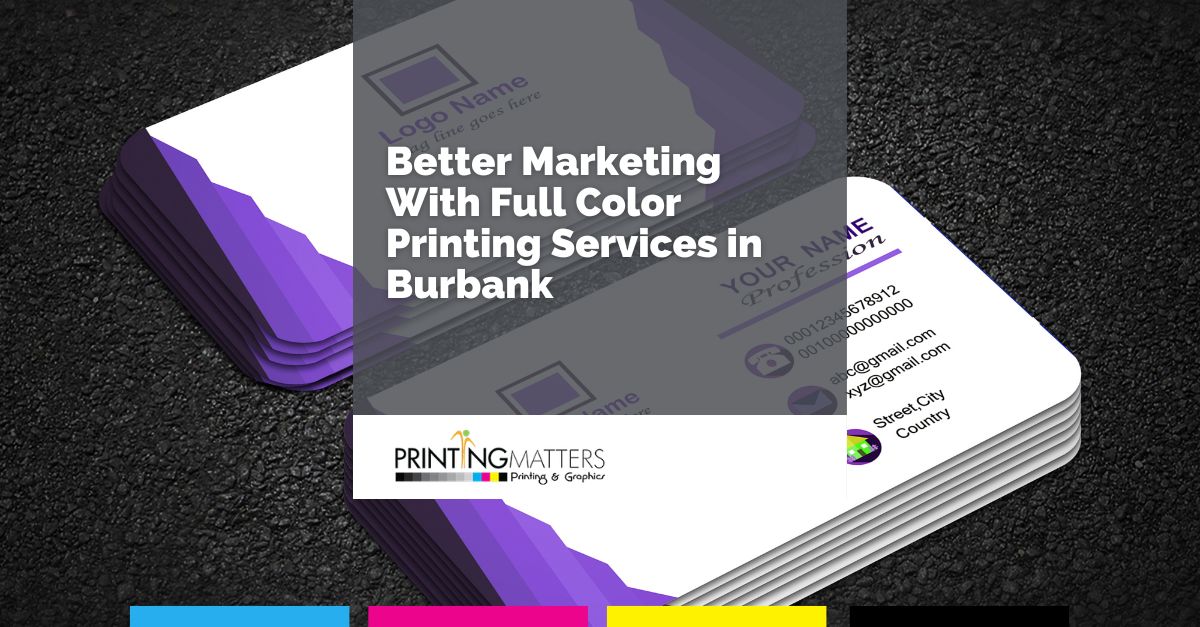 These days, there are so many full-color printing services in Burbank that you have no excuse for going black and white. You also have no excuse for overpaying for your printing. These days, you can have anything published in full color, from your product packaging to your 6-foot wall posters. Using full-color printing in your marketing campaign is common sense in this day and age.
Full-Color Printing is Expected
Unless you are giving out a church bulletin, then people expect your marketing material to be full color. Even the guy pushing leaflets through your door for a grass-cutting service has full-color prints. If your current printed media is black and white, then upgrade it to full color and your promotional material should have a far bigger effect.
Get Your Brand Colors On There
Perhaps the best reason to have full-color printing is so you can show off your logo and your branding colors. People are used to seeing your logo and your brand colors on the Internet in full color, so it only makes sense that your marketing material has your brand colors.
Help Highlight Certain Items
Consider a car advertisement in black and white. It just wouldn't look right. It wouldn't pop in the way that full-color printed material pops. A clever idea is to have your product shown in full bold colors, and then simply desaturate the background a little bit. Make the background look a little washed out. This helps the product look better. It even makes the product look as if it is coming out and away from the image because it stands out so well against the background.
Demonstrate Rich Colors on Certain Items
This may not make sense right away. Isn't it just like the tip above where people make the image colors bolder and the background paler and more washed out? Well, making richer colors can highlight certain qualities of a product. 
For example, think about those pictures of coffee. Can you imagine how ugly the image would look if the colors were too bold? It would look like ultra-thick gravy. However, if you make some of the tones a little richer, then the image almost seems to have depth. It makes the product look good. 
Take the same example with a piece of chicken on a plate. A nice rich color pallet will make the chicken look cooked and vibrant. On the other hand, imagine the chicken with paler colors that made it look unhealthy. Or, if the colors were too bold so that the chicken looked like a bar of soap. Sometimes, adding rich, perhaps textured and layered colors to your product will make it look better on the image. It certainly looks better than it would if the printed product were in black and white. 

Getting a Better Product
Trying to market and promote your services with poor-quality printing is like trying to start a bus service when you only own a bicycle. If you are going to promote your products or services using printed goods, then you need to find the best full-color printing services in Burbank. You need to go to My Printing Matters and get a quote for your printing. You will get a good deal, and the print quality is flawless.