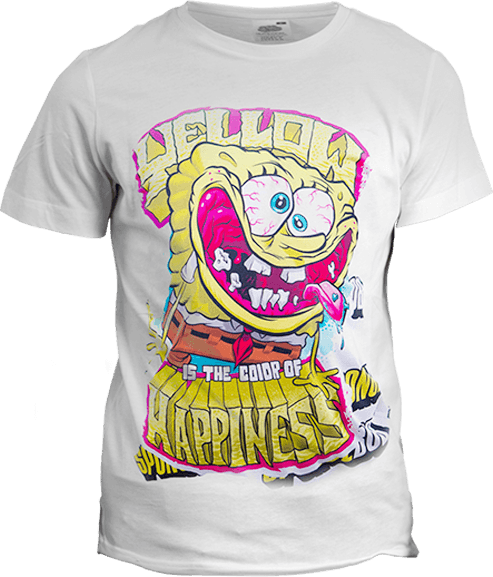 Proper communication is the backbone of any business today. No matter what industry or business niche you are part of, you want to have the ability to communicate well with your current and potential customers and clients, vendors, salespeople, contractors and anyone else. While many places put a stronger emphasis on the use of email, social media and text messages today for communication, printed material is still very important to you. There is always a need for printed items, and you want to get materials that are effective for you as communication and in cost.
Notepad Printing in Burbank
Notepads may seem like simply a throwaway item, but they can be a highly-effective marketing tool for you. Notepads are an inexpensive item that you can have printed up so that you can use them to distribute to clients, customers, and vendors. You can use them as a free giveaway when you are out promoting your business at places like a street fair, job fair, Chamber of Commerce event, conference or another event. You can get notepads that simply have your business name, address, website and contact number on them so that people have something to walk away with that represents your business.
Short Run Color Printing
As important as marketing is to any business, large or small, to market and compete well you need to have a budget to get the materials you need. Not every small business has much set aside to do marketing, leaving them with little in the way of alternatives as they try to figure out something they can afford. If you find yourself in a position like this, you should know that changes that have occurred in the world of printing in the last few years have created better opportunities for you. You can now perform successful marketing on a budget when you take advantage of the short run color printing.
Turning to the possibilities that short run printing can provide for you makes good sense. There are many situations where a business may not want to get locked into printing thousands of items to get an affordable price. If you have a new product in your line or are offering a new service and want to let customers know about it but have a limited budget to work with, short run printing can be the ideal answer. You can get just the quantity that you need without having to pay the very high prices that often come with smaller quantities. Printing like this gives you the opportunity to test out promotions and items without investing a great deal in marketing efforts.
Attract More Customers with Custom Postcard Printing
With the right postcard, you can immediately grab the attention of your potential customers. You want a postcard that is pleasing to the eye and one that people will be drawn to right away so that they feel compelled to look at it when they pick up their mail. Items that are lacking in color or design are going to get overlooked quickly by customers, and you will not get the attention that you want. You need to spend some time coming up with a creative design and make use of a custom logo, picture or vibrant colors, so people take notice.
You will find that you actually have some great options available to you when it comes to using postcards. This can allow you to find the perfect item for your marketing campaign. Postcards are not only available in a variety of sizes to suit your particular needs but you can use different designs and templates available so that you can get just the particular look you want on them. You can include your company logo and information, a picture or just about anything that will help get your message across. You can then choose from among the different card stocks available to give you the perfect looking postcard.
Make Effective Ads with Color Poster Printing
The use of posters in advertising can still be highly effective for you today. Whether you place posters in your store windows or other areas, they can be a great way to grab the attention of the public. Many businesses automatically think that anything printed in color is going to be too expensive for their limited marketing budget. The truth is color printing is much more affordable today than it has ever been in the past. This affordability opens up a lot more opportunities for you for your marketing efforts. You can get designs and posters in several different sizes that are printed in full color so that they images really pop off of the poster, making them eye-catching to customers.
Printing in Bulk Can Help
One method that can help you save money is to print your items in bulk. Very often, when you increase the quantities of the materials to be printed, it can drive down your overall costs. If you take a look at any print shop and the costs for their printing, you will see that as the quantity of items printed goes up, the cost per item goes down. This is because since there are costs involved with setting up machinery for printing. Once the machines have been set, the more you print the most the cost of set up can be spread out over the items, driving costs down.
When you use our discount printing, you can employ marketing strategies with the material you create so you can be sure you create material that you will get the best use out of over time. You may want to consider generic printing material that you can use more than once so that the material can get used for other promotions you conduct down the road. You can use items like brochures both in your store as information, as mailing material or material that you can bring to trade shows and conventions.
Affordable Custom Envelopes
Let's face it, it's still exciting to find a beautifully addressed envelope resting in your mailbox.  Affordable custom envelopes make a great marketing tool. Forget plain and boring printed products and enhance your brand with affordable custom envelopes print that display your logo and contact information with an elegant design that matches your letterhead and business cards.


The two types of affordable custom envelope printing options are offset and digital. Offset envelopes are printed flat on offset presses, after which they're cut and folded into envelopes. On the other hand, digital printing is an entirely different process that makes envelopes by pre-converting them before they're printed and are available with full color faces and flaps.

For more information about quality printing services call My Printing matters at (818) 260-9512.