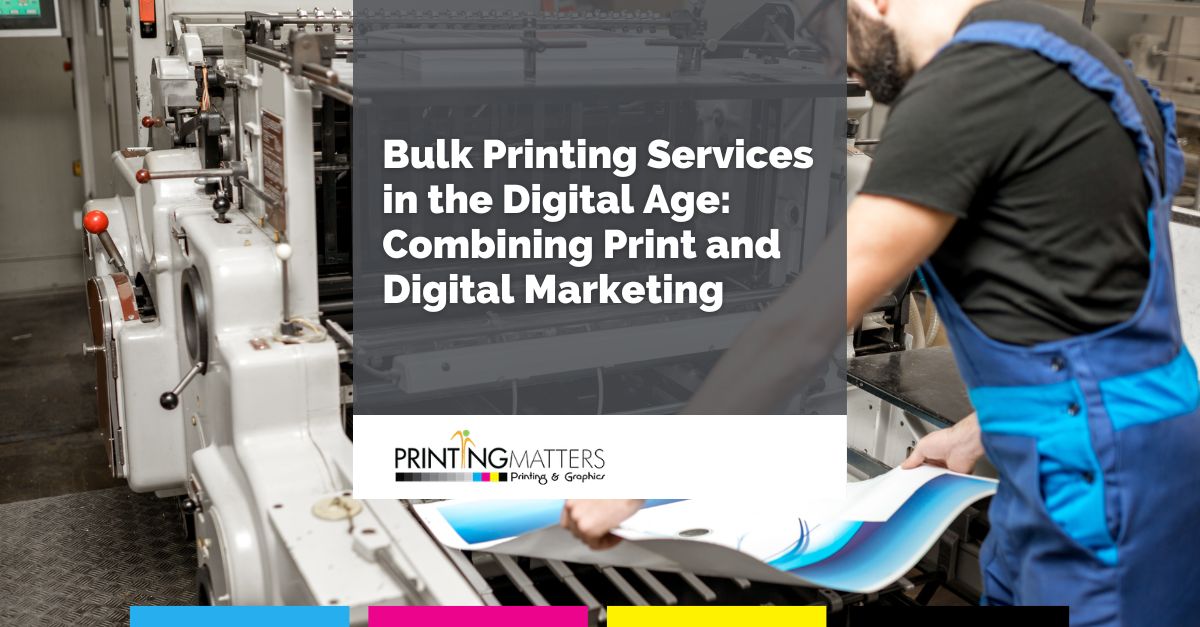 In today's fast-paced digital world, businesses often find themselves navigating a complex landscape where print and digital marketing strategies coexist. My Printing Matters, your trusted partner for a wide variety of printing needs, is here to help you leverage the potential of Bulk Printing Services in the digital age. Discover how we can bridge the gap between print and digital marketing to elevate your brand's impact and reach.
The Evolution of Bulk Printing
Bulk printing services have come a long way from their traditional roots. While the demand for high-quality printed materials remains constant, the integration of digital technologies has revolutionized the process. At My Printing Matters, we have embraced these advancements to provide our clients with a seamless and efficient printing experience.
The Synergy of Print and Digital
Print and digital marketing are not competitors; they are collaborators. Bulk printing services play a pivotal role in achieving this synergy. Consider the possibilities:
Personalized Direct Mail Campaigns
Leverage the power of bulk printing to create personalized direct mail campaigns. Combine eye-catching print materials with digital elements like QR Codes or PURLs (Personalized URLs) to direct recipients to tailored online experiences. My Printing Matters can help you design and execute these campaigns seamlessly.
Brochures That Drive Website Traffic
Craft visually appealing brochures using our bulk printing services. Include QR codes or unique landing page URLs to encourage readers to visit your website for more information. This integrated approach enhances engagement and tracking.
Event Marketing Amplified
For conferences, trade shows, and festivals, bulk printing is indispensable. My Printing Matters offers a wide range of Event materials, from Banners to promotional items. By incorporating digital elements like event hashtags or live social media feeds, you can extend your event's reach far beyond its physical confines.
The Benefits of Going Digital with Print
Incorporating digital elements into your printed materials opens up a world of advantages:
Enhanced Engagement
Digital elements create interactive experiences that captivate your audience. Whether it's an augmented reality feature or an interactive map, My Printing Matters can make your printed materials come alive.
Real-Time Analytics
Track the effectiveness of your bulk printing campaigns in real time. Measure engagement, conversion rates, and customer behavior to refine your strategies and maximize ROI.
Targeted Marketing
Integrate customer data into your print materials to deliver highly targeted content. Personalization increases the likelihood of conversion and customer retention.
How My Printing Matters Makes It Possible
At My Printing Matters, we understand the evolving needs of businesses in the digital age. Our commitment to innovation and excellence allows us to offer:
Cutting-Edge Printing Technology
We invest in state-of-the-art printing technology, ensuring that your bulk printing projects are of the highest quality. Vibrant colors, sharp imagery, and precision are our hallmarks.
Design Expertise
Our experienced design team can help you create stunning visuals that seamlessly blend print and digital elements. We understand the nuances of design for both mediums.
Data Integration
For personalized campaigns, we offer data integration services. Combine your customer data with our printing capabilities to create highly targeted materials.
Tracking and Reporting
We provide tools and insights to track the performance of your print and digital marketing efforts. This data-driven approach enables you to make informed decisions.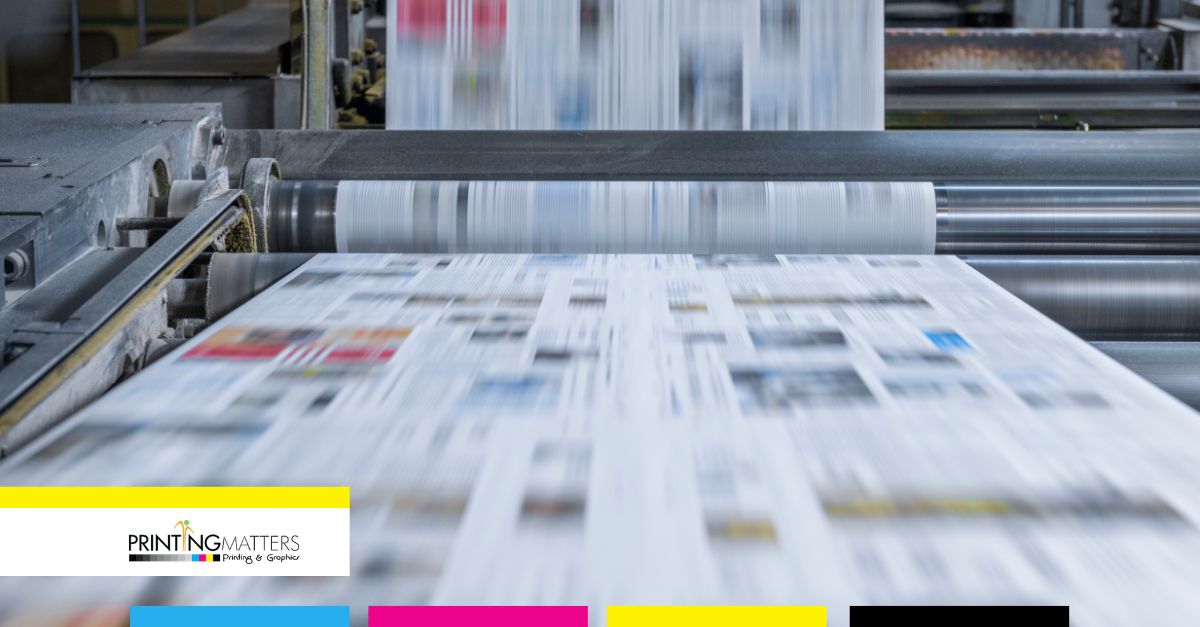 Embrace the Future with My Printing Matters
In a world where print and digital marketing coalesce, My Printing Matters stands as your partner in innovation. Our bulk printing services empower you to create compelling campaigns that bridge the gap between print and digital seamlessly. Contact us today to discover how we can elevate your brand's impact in the digital age.
Bulk printing services are not relics of the past; they are the cornerstone of modern marketing strategies. At My Printing Matters, we are committed to helping businesses harness the power of print and digital marketing integration. Embrace the future of marketing with us, and watch your brand's reach and impact soar.