Marketing and psychology always go together. Every design has a certain element that makes you feel that you need to take a certain action. But, no matter what design you have, make sure that you choose the right Burbank menu printing service.
Your business will thrive if you know how to affect the decision-making of your customers. That's why it is vital to opt for menu engineers in designing the right menus. If you are not sure how to get started, here are some tips.
What Burbank Menu Printing Service Can Offer You
1. Easy to Scan
Your customers will scan your menu quickly. If you own a restaurant, make sure that the menus are easier to scan.
You can achieve it by making your headings clear and use easy-to-understand product titles.  Most customers tend to look at the first and last items. Those spots should be your biggest sellers.
My Printing Matters can give you the perfect menu template to help you create a menu that can easily grab your customer's attention right from the bat.
2.) Place Most Important Product on the Sweet Spot
When customers scan a menu, they typically start at the upper right-hand corner. It is called the sweet spot.  
Many business owners put their most expensive items in that location. Do not use graphics to present your item. Rather, opt for large and bold typography. It can surely catch your customer's attention toward that sweet spot.
Plan your menu's layout and discuss it with your designer. You may also browse some samples of our designs to give you some ideas.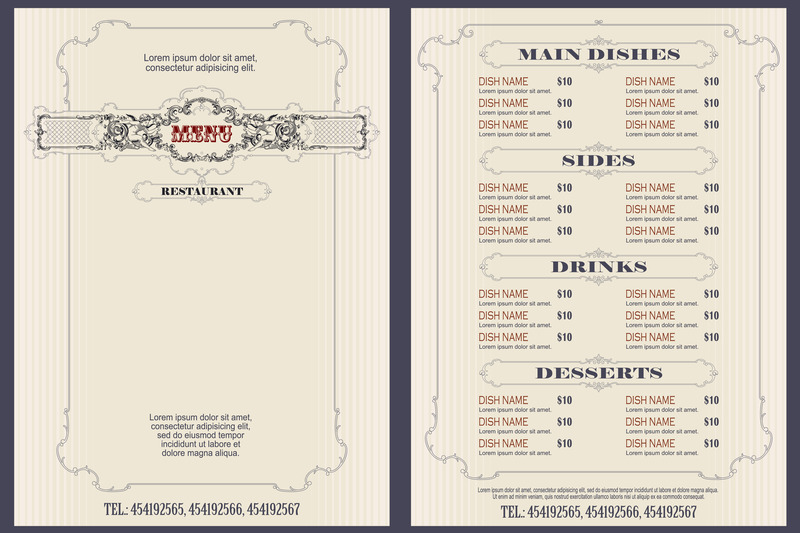 3. Highlight Important Items
On your menu, highlight those most important items that you wish to order. These items could be anything that can attract the eye. Whatever these items are, how they are presented must give a nostalgic vibe.
Get Your Printing Needs
After you are done with your menu design, you are now ready to submit your design to our team. Just hit the place order button and send your design to us. Or you can just use our template to make your life easier.
Our printing company offers a variety of services. Since we are a local menu printing company in Burbank, you can pick up your items in our shop or we can deliver your prints to your doorstep.
For more information on how to send your menu printing in Burbank requests, contact our customer support at (818) 260-9512.