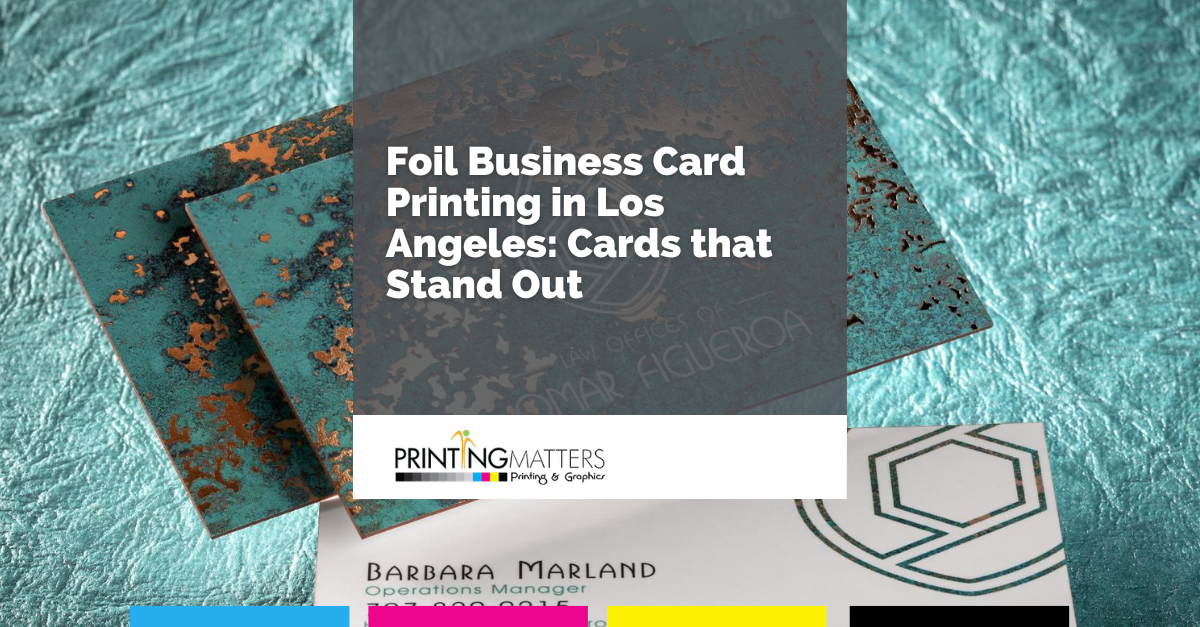 Are you tired of the same old business cards? Do you want business cards that stand out from the rest? That's exactly what we offer at our business card printing in Los Angeles. Now, we understand that every company has varying needs. What's a great business card for one isn't going to be such a good fit for another. There's no "cookie-cutter" solution here when it comes to business cards. So, we can sit down with you to make your business cars what you want them to be. 
Next Level Business Cards: Hot Foil 
You don't need to spend a lot of money on business cards that look like you have done so. Case in point: our hot foil business cards. With the utmost of sophistication and class, you can choose from gold, silver, or copper foil accents for your cards. Here, we utilize 4pt uncoated or 16pt silk laminated cards to give it that ultra-refined finish. With this, you'll have a business card that is unlike anything else. 
Business Cards for Anywhere 
We only print these business cards (and any others) on superior-quality stocks. A major part of what people like about these cards is that they, quite frankly, don't just look different but they feel different, too. When you hold them in your hand, they make an impression. They have a texture that sticks with you. This is the apex of representing your company; business cards that show your business exactly how you want it to be seen. You can have them printed on one side or both and there is a variety of different sizes of cards available, too. 
Made to Fit Your Needs 
If you're like so many of our business card customers, it's entirely possible that this reading is the first time you've heard of "hot foil" business cards. The truth is that the business card industry has advanced quite a bit, far beyond what many folks thought was possible just a few years ago. So, what's available with business cards now is so much more than what people realize. Thus, when you come to us for your business cards, we can walk you through all of your potential options. That way, you're able to get a business card that's so much more correct for your company.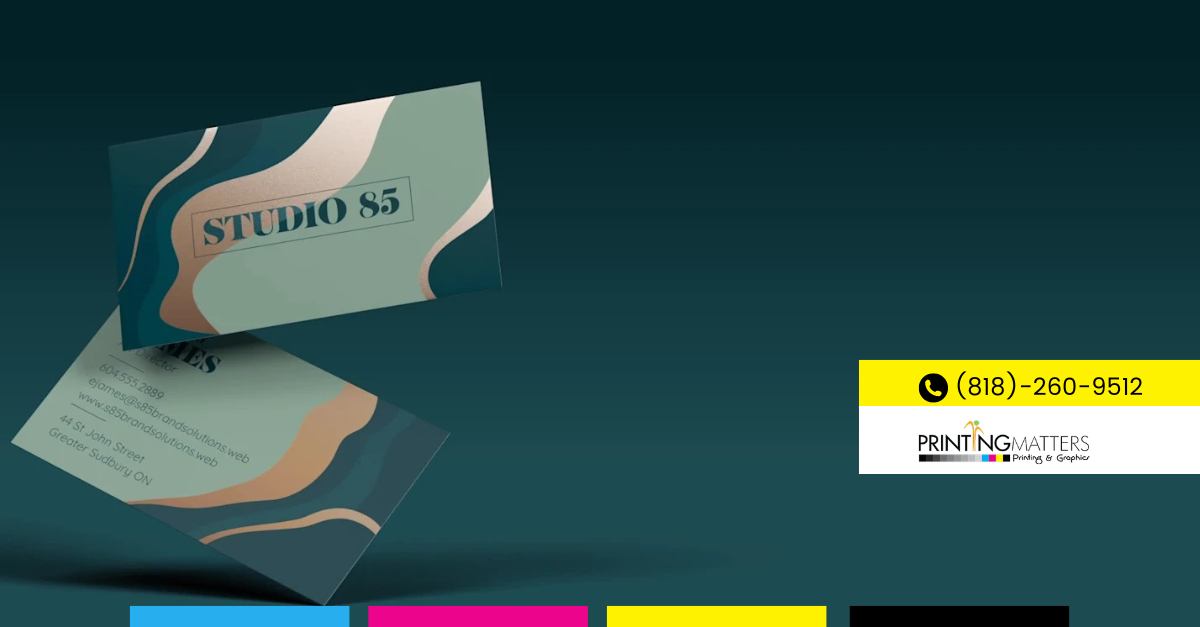 More Than Business Card Printing in Los Angeles 
Business cards are a great way to represent your company, yes, but they're far from the only way to do so. Indeed, we have just about all of the printed materials you might need to advertise your company. That said, we also have plenty of other kinds of printed materials (cards and the like) for your personal life, too. With each of these, we're able to tailor them specifically to what you're looking for. To see all that we offer or to speak to an expert, you can reach us at (818) 260-9512.