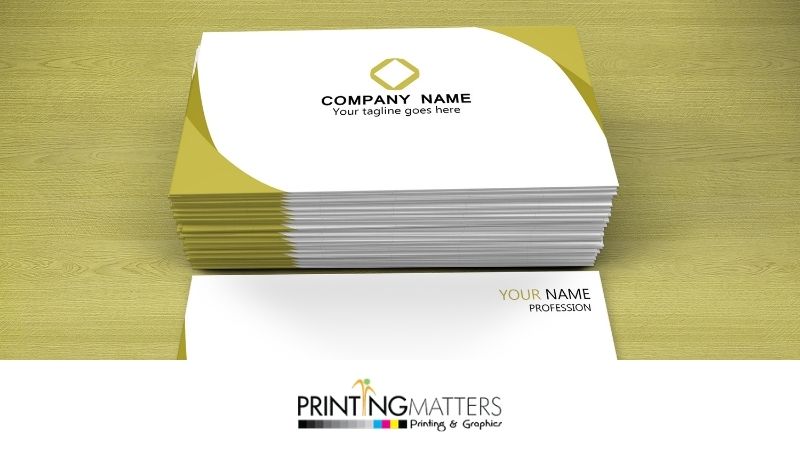 Business card printing in Los Angeles is still a thing these days. Even if you have various social media channels, nothing can beat the benefits of business cards. Every time you pass out your business card, your brand's sales will increase. 
Nearly every business opts for digital marketing. In that case, you may think that there's no point in handing out your business cards to your potential clients. 
But these cards have a lot of potential. Because most businesses are ignoring this marketing tool, this is your chance to grow your business. Tap into this opportunity and distribute your business cards to your potential clients. 
Elements of Business Card Printing in Los Angeles to Pay Attention to 
Indeed, business cards are still a useful tool to promote your business. They are effective. But you need to make the design right. 
The first thing to consider when designing your business card is the logo. 
Your logo represents your brand. It is a symbol that your clients can associate with your business. It makes it easy for them to remember your brand. 
Brand consistency lets you increase your revenue by 33%. It can help you build better relationships with your potential clients and existing customers. 
For that reason, you should put the face of your brand, which is your logo, onto your business card. 
But where to place your logo? It is a common practice to add it to the left side of the card. This practice allows you to place the other vital details that people would want to know. 
Choose the Right Color Scheme 
Color can catch someone's attention. But it depends on the color you choose. 
You can improve your brand recognition by up to 80% by using the right color that conveys emotion. 
Before you choose the color for your brand, you need to know the meaning behind every color. In that way, you can pick the right one depending on the emotion you wish to convey. 
Remember that people associate human traits with color. And you can use color to design your business card. 
However, no matter how tempting it is to choose bright colors, make sure that you opt for easy-to-read colors so they won't confuse your recipients. 
Be Creative 
Many people think that business cards are obsolete. They thought that people will just throw them out. But you can avoid it by having a brilliant design. 
In other words, your business cards must impress your audience. They must not be hackneyed. You can twist the design to ensure that it is related to your brand. 
You may choose to add borders or drawings to make the card more eye-catching. With these design elements, you don't need to spend more money to create a high-concept business card. 
Pick the Right Material
The medium where you print your design can play a significant role in your overall design. It is crucial to ensure that your card won't end up looking cheap. What materials should you use? Please head over to our shop or contact our support team to inquire about our business card printing in Los Angeles: (818) 260-9512.