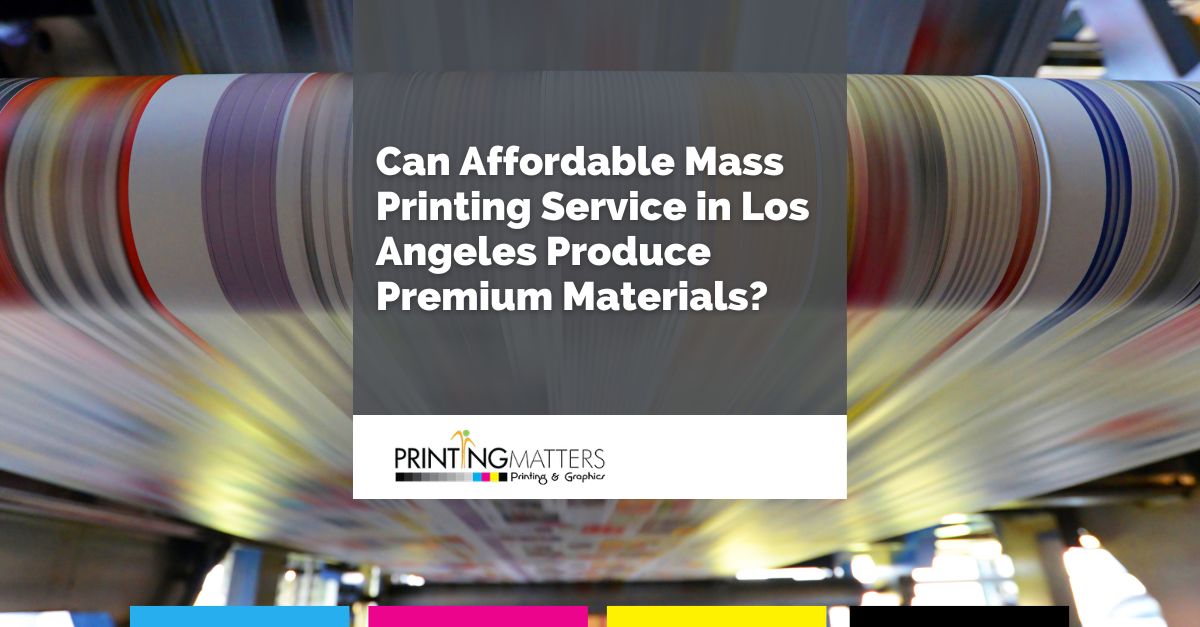 Mass printing service in Los Angeles is ideal for companies who wish to promote their products and services without spending a fortune. It uses high-quality materials to produce premium-quality results. 
How Can a
Mass Printing Service in Los Angeles
Offer High-Quality Prints? 
The quality of the results produced by a mass printing service depends on various factors, including the printing technology used, the quality of the paper, and other materials used. The skill of the one printing your materials can affect the results. In other words, you need to partner with a reliable company with experience in pricing the kind of materials you need. 
What Technology is Available for High-Quality Printing? 
Some printing services utilize digital printing technology, which can produce high-quality materials with high resolution and accurate colors. This technology is ideal for printing small to medium-sized runs of high-quality materials, like brochures, business cards, and postcards. 
Offset Printing Technology
This is ideal for printing large quantities of materials, like books, posters, and magazines. This technology can produce high-quality materials with a high resolution and accurate colors, but it is generally more expensive than digital printing. 
High-Quality Paper and Inks 
They can also affect the quality of the printed materials. To ensure that your campaigns are readable, you should pick the right paper for your printing project. These are the factors to consider: 
Weight
The weight of the paper is measured in pounds. This is a good indicator of the thickness and sturdiness of the paper. Typically, the heavier the paper stocks are, the more durable and high-quality they are. 
Brightness
If you want your promotional materials to stand out, make sure to choose a paper with a higher brightness level. This will ensure that the printed materials will look more vibrant and sharp. Your customers will appreciate it. This will also boost your brand reputation. 
Coating
Some promotional materials require coated papers. They are glossy or matte finish. If you choose this kind of paper, it will make your printing materials look high-quality and more professional. However, it is more expensive than ordinary ones. 
Texture
Coated papers can have different textures. Some are smooth; others are more textured. The one you choose will depend on your project. Smooth-coated paper is ideal for real estate businesses. You may consider textured paper if you are promoting your landscaping business or laundromat. However, there are no rules when it comes to the use of coated papers. Choose whatever you think can make your presentation stand out from your competition. 
Color
Some papers are designed to make colored text appear more vibrant. Others are designed to produce a more subdued or natural look. 
Recycled Content
If you want to appear to be an eco-conscious company, choose recycled paper. Find a printing company that offers recycled materials. This is a huge plus for your business, especially now that many consumers want to make business with eco-friendly companies.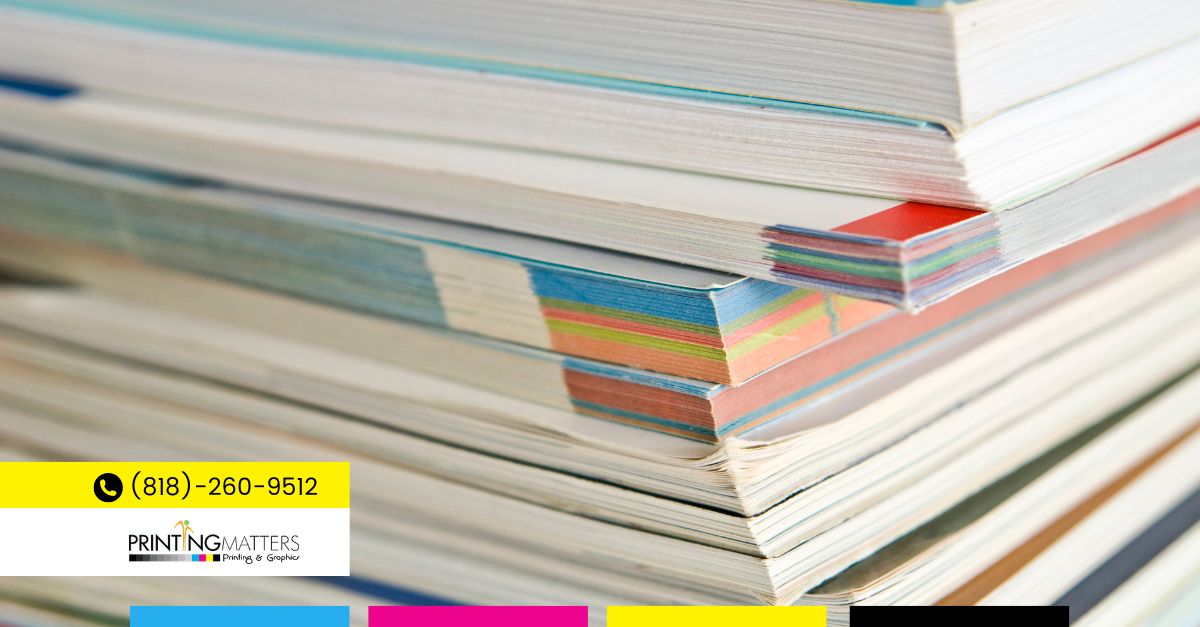 What Company to Choose? 
When looking for a printing company that offers affordable mass printing services in Los Angeles, you should dial our number 818-260-9512 or reach out to us through the contact form.