When you think about the specific printing needs your business may have, you may overlook the need for cards for your business. While most of us as business owners consider the need for things like brochures, flyers, stationery and the like as items we may need, the truth is your business has a great need for a variety of cards throughout the year. Finding the right source for your cards, so you get high-quality at an affordable price may seem like a challenge for you, but here at My Printing Matters, we can print your cards in Glendale so that you have everything you need.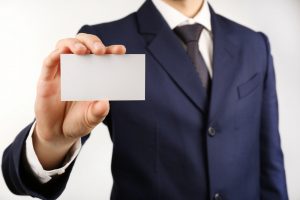 Getting Your Business Cards
Even in the digital world that we live in today, business cards are still essential for you. You want to have something tangible that you can provide to potential clients, customers, vendors or anyone else that may need to contact you or your business. While so many of us rely on email and text messaging today, business cards can give all the important contact information to someone. You can get a quality business card, made on premium stock and with the design, colors, and layout you want, at a very reasonable rate and have the printing done quickly so they can be in your hands and available to distribute without a fuss.
Other Cards You May Want
You may find that you require other print cards in Glendale from us beyond your business cards. Here at My Printing Matters, we offer printing services on any greeting cards you may want for your business. We can assist you with holiday cards or greeting cards you want to use for promotions or to send out to your best customers. We can also provide you with advertising material on postcards, and we can assist you with the design and printing phases to the bulk mailing you want to do to distribute your advertising.
Meeting All Your Printing Needs
When you come to us at My Printing Matters, we can assist you and print cards in Glendale for you that do the job for you and are affordable. Look at the different printing services we offer when you visit our website at myprintingmatters.net and see what fits your needs the best. You can also give us a call at 818-260-9512 to ask any questions, get more details and learn just what we can do to help you.