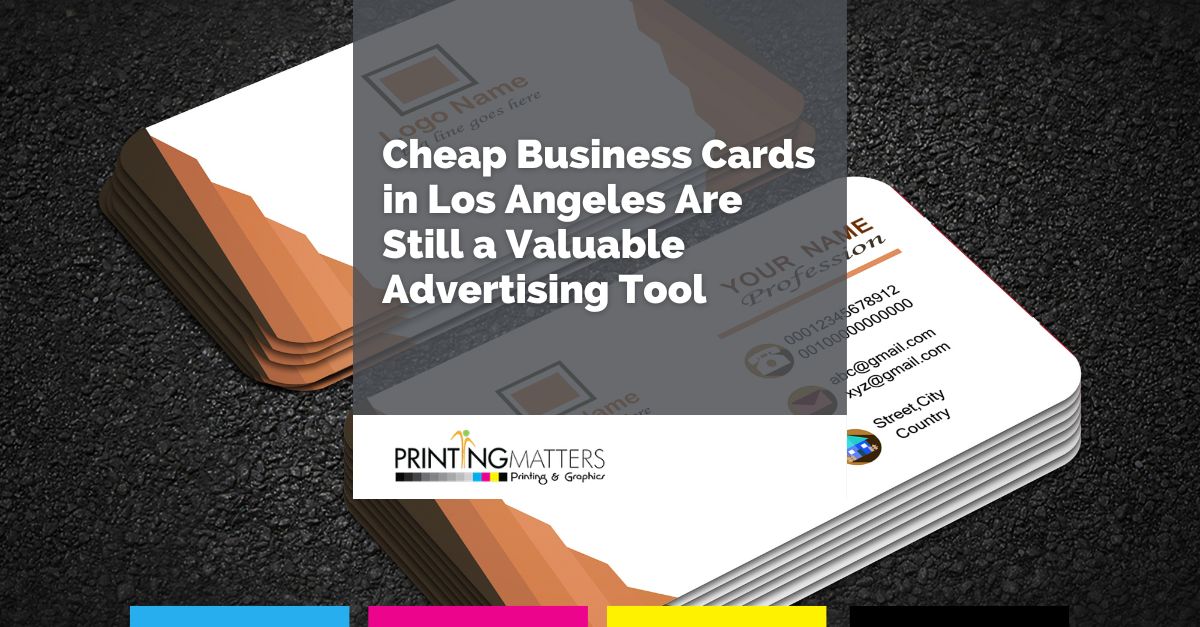 Are cheap business cards in Los Angeles even worth the time and money? With the rise in online and digital networking, is it valuable to have paper business cards to share with potential customers or business associates? Understanding how you can make business cards work for your name and brand can help you decide if you should invest in them or not. Here's everything you need to know. 
How do Business Cards Work?
There are several functions you can expect from your business cards. Knowing the benefits of having hard-copy cards on hand will make the decision to have yours printed that much easier. Here are the main roles of a business card:

Brand recognition – As an extension of your brand, your business cards can use your business's logo, colors and theme to reinforce your name to the community.

Contact Information – Business cards are an easy and convenient way to share your contact information with potential customers and networking associates. 

Networking – Use your cards to professionally share information about you and your company with customers, colleagues, partners, etc. 

Credibility – A paper business card lends you credibility and is a professional way to market your brand.

Marketing and promotion – You can also use business cards as promotional items with taglines, calls to action and listings of your products and/or services. 
Are They Advertising?
Not only do business cards perform the many functions listed above, but you can also count them as advertising materials. Anytime you hand someone a business card, you are promoting your brand, yourself, your products, and your services. Unique and standout business cards are the best way to use them for advertising purposes. 

Are They Marketing Tools?
The short answer is, yes they are. You can use them to attract customers and showcase your goods and services. Use these tips to get the most out of business cards as part of your marketing plan:
Use them to network – never attend a trade show, conference, or industry event without having a pile of business cards with you. 

Get referrals – Use your card to offer discounts and incentives for word-of-mouth referrals. 

Business partnerships – Collaborate with other businesses and agree to display your business cards in each other's shops or offices to get new leads and exposure to a wider audience. 

Incorporate technology – add QR codes to give your customers easy access to additional information and as a way to increase engagement with your target audience. 

Testimonials – Add a positive testimonial to your card so others can see what makes you stand out from the rest. 

Be creative – making a memorable impression means being creative – use unique materials or

eye-catching designs

when you design your business cards. 

Call to action – task recipients of your cards with calling, visiting your website, redeeming a coupon or setting up a consultation. 

Don't forget social media – business cards are the ideal place to share your social media handles with everyone you hand one to. 
They may feel old school, but business cards remain a simple and effective way to share your brand with the world. When you need cheap business cards in Los Angeles, you need My Printing Matters. Contact us today to get started designing your perfect business cards.