Business cards remain a vital tool for networking and branding in the bustling business landscape of Los Angeles. They serve as your first impression and a tangible representation of your brand. To make a lasting impact, selecting the right paper for your Business Card Printing in Los Angeles is crucial. In this guide, My Printing Matters offers expert insights to help you make an informed choice.
The Importance of Paper Selection
The paper you choose for your business cards plays a significant role in conveying the right message to your audience. It affects not only the visual appeal but also the tactile experience. Here's what you need to consider:
First Impressions Matter in Los Angeles
In the fast-paced business environment of Los Angeles, making a strong first impression is essential. Your business card is often the first physical connection between you and potential clients or partners. The choice of paper can set the tone for the entire interaction.
Reflecting Your Brand's Identity
Your business card should reflect your brand's identity accurately. Whether your brand is sleek and modern or classic and timeless, the paper should align with this image.
Tactile Experience
The way your business card feels in the recipient's hand can leave a lasting impression. The texture and thickness of the paper contribute to the overall tactile experience.
Paper Options for Business Card Printing in Los Angeles
Now that we understand why paper selection is crucial let's explore some paper options suitable for business card printing in Los Angeles:
Standard Cardstock
Standard cardstock is a popular choice for business cards due to its versatility and affordability. It provides a sturdy and professional feel. This option is suitable for a wide range of businesses in Los Angeles.
Premium Cardstock
For a more upscale impression, consider premium cardstock options. These papers are thicker and often have a subtle texture, elevating the tactile experience. This choice is ideal for luxury brands or businesses looking to make a strong statement in the competitive Los Angeles market.
Recycled Paper
Los Angeles is known for its environmentally-conscious culture. Using recycled paper for your business cards can showcase your commitment to sustainability. It's a choice that resonates well with eco-conscious consumers.
Textured Paper
Textured papers add depth and character to your business cards. They can range from linen-like textures to embossed patterns. This option is perfect for businesses looking to add a unique touch to their cards.
Satin or Glossy Finish
A satin or glossy finish can give your business cards a polished and eye-catching look. It's especially effective for businesses in industries like fashion, photography, or entertainment in Los Angeles.
Factors to Consider When Choosing Paper
Selecting the right paper involves considering several key factors:
Business Type and Industry
Consider the nature of your business and the industry you operate in. Your choice should align with your brand's image and the expectations of your target audience in Los Angeles.
Budget Constraints
Your budget plays a role in paper selection. While premium options can be more expensive, standard cardstock remains a cost-effective choice for many businesses.
Printing Techniques
Different papers may work better with specific printing techniques. Discuss your printing options with our experts at My Printing Matters to ensure compatibility.
Durability
Consider how long you want your business cards to last. Premium cardstock and finishes tend to be more durable and resistant to wear and tear.
Expert Advice from My Printing Matters
Making the right choice for your business card paper is essential. Here's how My Printing Matters can assist you in Los Angeles:
Paper Samples
We provide paper samples to help you get a feel for different textures and finishes. Seeing and touching the samples can aid your decision-making process.
Customization Options
At My Printing Matters, we offer customization options to ensure your business cards align with your brand's identity. From embossed logos to Foil stamping, we can enhance the look and feel of your cards.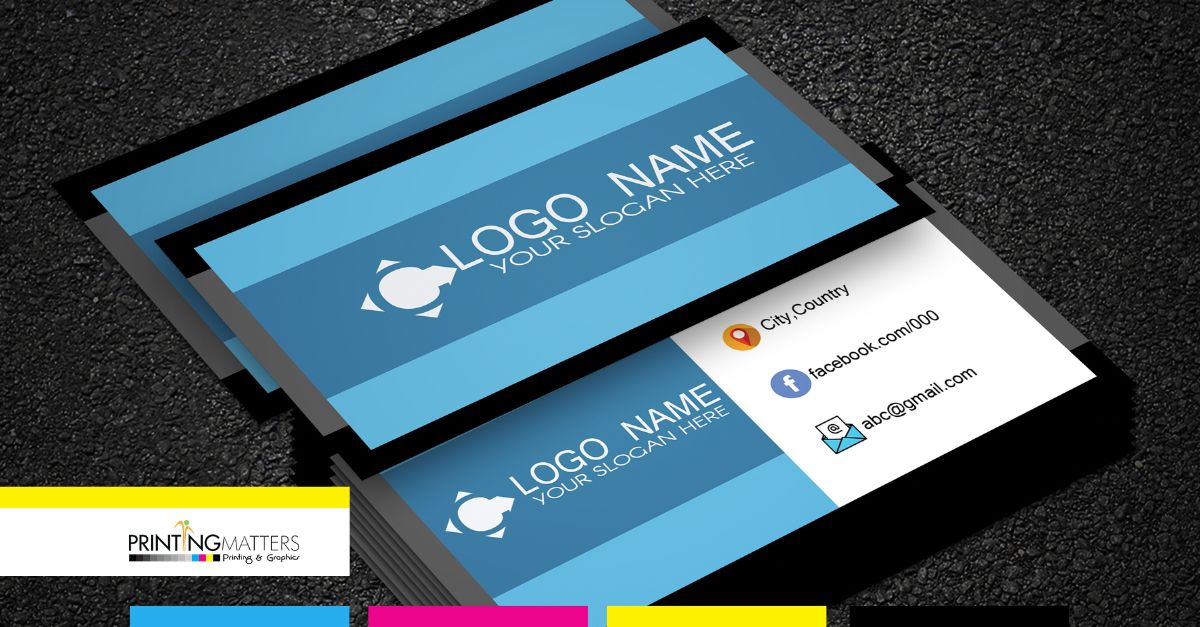 Professional Guidance
Our experienced team in Los Angeles can provide professional guidance based on your industry, budget, and brand preferences. We understand the unique demands of the Los Angeles market.
Choosing the Right Paper for your business card printing in Los Angeles is a decision that should not be taken lightly. It directly impacts how your brand is perceived and remembered. At My Printing Matters, we are committed to helping you make the best choice. Contact us today to explore our paper options and start creating business cards that leave a lasting impression in the vibrant Los Angeles business community.