Our color printing Burbank company does not recommend the use of images found on the web. We understand that it is easy to obtain photos from the Internet. However, when you print it, the images will look fuzzy. The color will not appear right. 
Opting to use images that you found on the web will only cause various printing problems. 
Here at My Printing Matters, some of our clients will simply ask us to use the images from their websites or download the logo from their site and print it. 
Indeed, the overall process is simple. But the site images and the print images are different. These two do not follow the same standards. If you need to print images, the photos must be set up specifically for printing and not for the web. 
Reasons
Color Printing Burbank Company
Will Not Allow Using Images from Your Website 
Poor Image Quality 
One of the reasons we do not recommend the use of images from a website is that they would look pixelated when printed. Remember that images on the web are created and designed with the pixel in mind. That is, they are too tiny to print. 
Printing images does not require pixels. Rather, we utilize rosettes or dots. When printing images, our company will print them in dots per inch (DPI). 
In some cases, we can make a web image look decent in print. But we have to shrink it. Thus, the result is not good. 
Changing the resolution of an image might also not do any good. You might be thinking of using Photoshop and change it from there. But there is no way to add pixels. 
Changing the resolution would only cause bigger pixels. It also results in filling in space between pixels causing a blurry image. 
Thus, we recommend our clients to send us the original image. In that way, we can be sure that it is at its highest resolution. We will set it up for its purpose. That is, we will make it dot-rich image so you will get high-quality printing.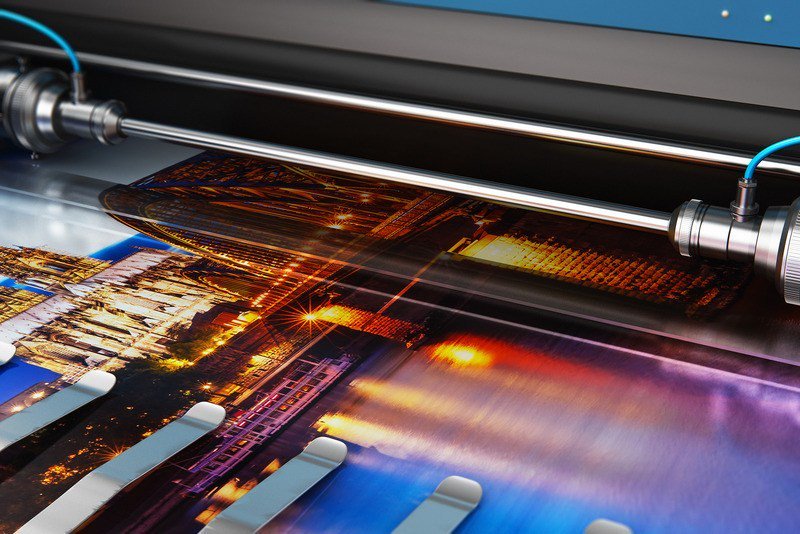 Fuzzy on Prints
The fuzzy dots or spiderwebs will be visible when printed. As mentioned earlier, web images are compressed so they are loaded quickly. But print images require high-quality images. 
The best solution for this is to send us the correct file for the print job. It is vital when we have to print your logos. They need to be in high quality for printing. In other words, the file should be in .PDF file or a high-quality image file. 
Print Specifications of Printing Matters 
We require you to submit files that are in industry-standard formats. The file formats we accept will include .TIF, .PDF, and .JPG. The images must have 300 dpi resolution with outlined fonts. 
On the other hand, if you are not sure how to convert your file to those formats, you may contact our color printing Burbank company today. We are more than willing to assist you on this matter. For questions and inquiries, please call (818) 260-9512.