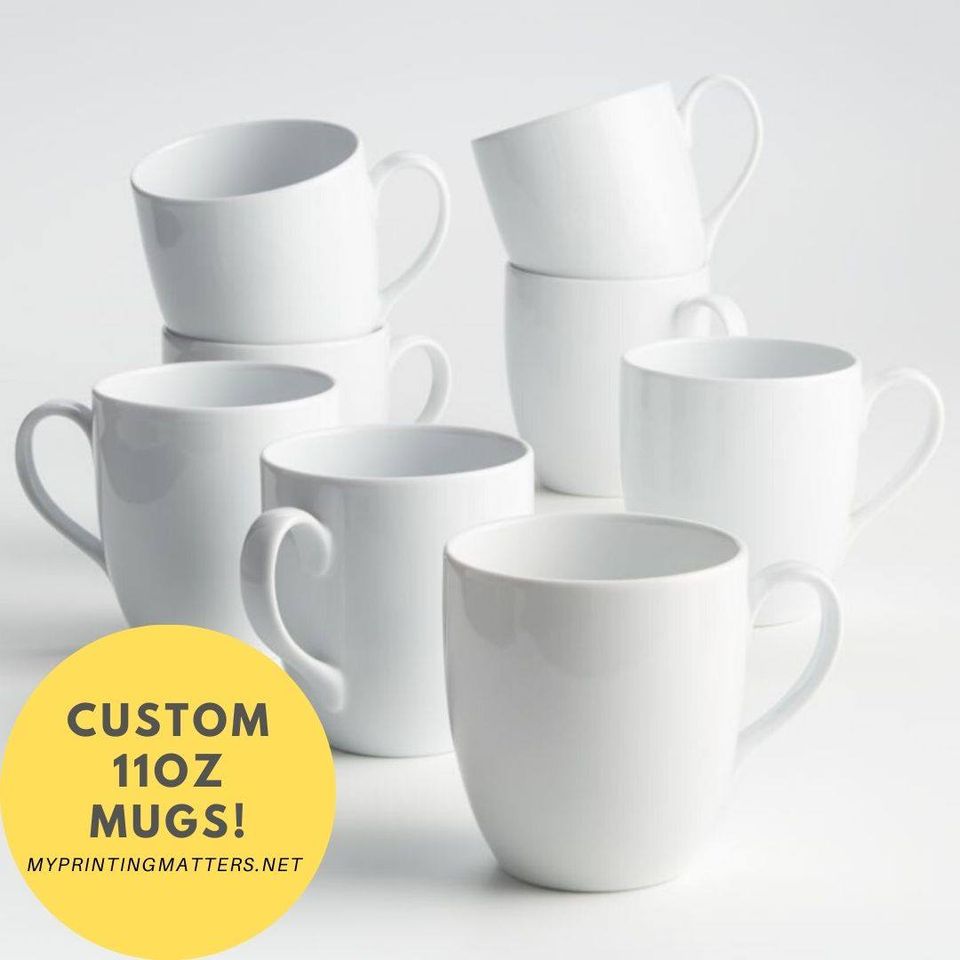 Promotional products can help activate your brand. They work, only if they are thought out gifts. You can build lasting relationships with your clients if you customized your gift. And one way to do that is to use custom printing in Burbank. 
Stand Out with Custom Printing in Burbank
When thinking about promotional products, you must consider that your clients are overwhelmed by marketing each day. That's why you must ensure that the products will stand out above the noise. 
1. T-Shirts
They're an effective way to help promote your company. You can print your logo to build brand awareness. There's a range of t-shirts that you can use. Custom printing can accept basic tees and performance shirts. 
Custom printed t-shirts can be distributed during events or you can give them to your customers after purchasing certain items.  
2. Personalized Mugs
These mugs can help liven up the drinks of your customers. Choose full-color printing to design your own coffee mug and make sure to add your special message and design. 
Custom mugs are perfect during the holidays and special occasions. You may also choose photo mugs as mementos that you can give to your clients or customers during events. 
3. Pens
Custom pens can also be used as promotional products. But make sure to print your logo on them. You can hand them out at events. 
They can be used every day and your customers will think of you every time they write something using the custom pen. 
4. Mouse Pads
Nearly everyone has a computer at home. Most computer owners have mouse pads. Every time they use their computer, they see your logo. The more they see your brand, the more they remember you. 
That's why mousepads are also used as promotional products during events. But make sure that the design is clear and printed in full colors. 
5. Touch Tool
It's a useful item that can help your customers limit contact with doors, keypads, and other surfaces. It has a pointed end that's ideal for pressing buttons. It also has a hook feature that can help in pulling a handle. 
Since this tool is quite small, you can only print your logo on it. 
When thinking about custom promotional products, you must consider their usefulness. The best gifts are something that your customers can use every day. That's why you must have a buyer persona to understand what your customers' needs and wants are. 
Choose products that can make your customers' lives a lot easier. For instance, personalized mugs aren't just for coffee. But they can be used for drinking smoothies, juices, and other beverages. And if your customers don't have a pen holder, they can use the mug instead. 
You should also consider items that are high in demand. The most sought-after products are useful, stylish, and forward-thinking. 
To start custom printing in Burbank for your promotional products, contact My Printing Matters today at (818) 260-9512.