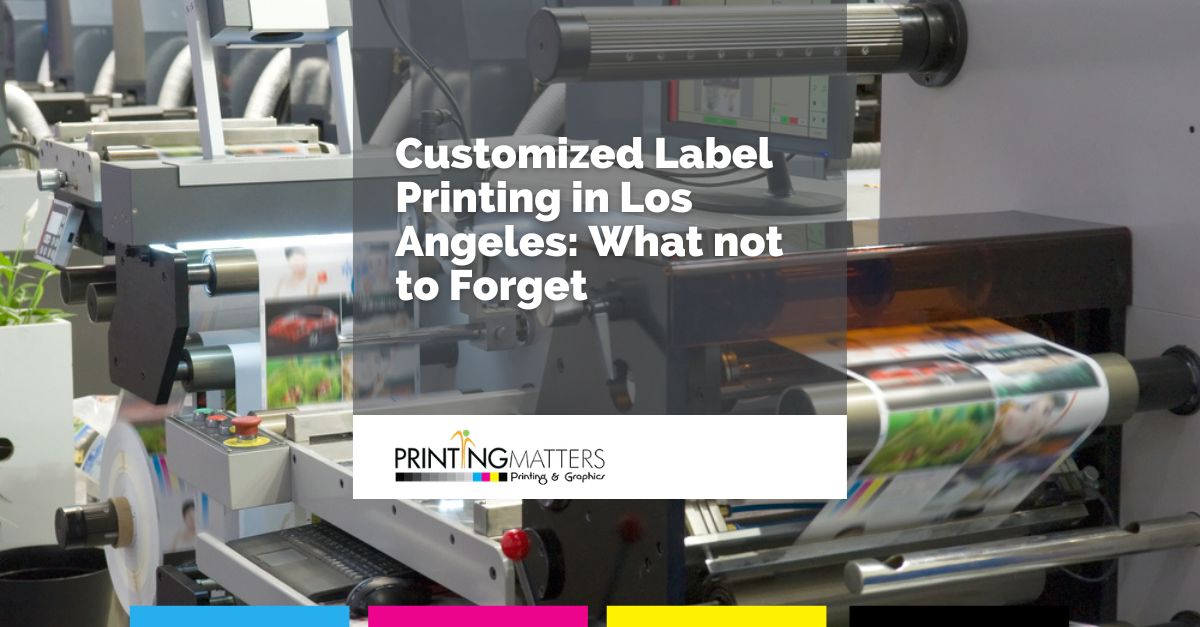 Do you need to create labels for your products? No matter what type of products you sell,, a little planning and a little intelligent and creative consideration will make all the difference in how they look, and whether the customer decides to make the purchase. Your labels won't just affect purchasing decisions either, they will also have an impact on customer retention. In a world where branding is key, the smallest details really can make all the difference.
Here's a rundown of what not to forget when you are purchasing customized label printing in Los Angeles.
Shape and Finish
There are many different label shapes available, such as square, oval and arched labels – which shape fits best with your product? Boxes and packages work well with most shapes, though bottles often look best with arched labels. Label finishes can be glossy or matte, though glossy usually looks best, especially in contrast to a product with matte packaging, and can be wiped clean when they get dirt on them. Matte labels often look better against shiny materials such as metal and glass, though they attract dirt and grime more easily.
Function and Life-Span
You should think about the average lifetime of your product and choose a label material and finish which ensures that it remains in good condition for as long as the product has a useful life. You don't want the customer to face a dirty, faded, and degraded labeling of your product and your business a few weeks or months down the line.
What material are your products made of? Most label adhesives are suitable for all types of surfaces, but make sure you check with the product to see what surfaces they are most suitable for. If the labels are going to get wet due to condensation or splashes, water-resistant labels are a must. Specialized wine labels and water bottle labels offer water resistance and great adhesion, and with paper, technology to stop colors from running when they get wet.
You might want maximum adhesion or you might want removable labels for a temporary promotion that are easy to place and remove and leave no residue behind. Make sure you don't get the wrong type of adhesion for your needs.
If your packaging is dark or there are barcodes on the label, make sure the label thickness is good enough to stop the color from showing through or go for labels that are proven to block out words and strong colors underneath.
Printing with Custom Labels
A crucial aspect of any printable label is how you are able to design and print with them. When you design a label you will need a background and text, perhaps as an overlay, and depending on the stickers you have, you may be restricted in how much of the area you can print on. Labels usually look great with whitespace as a border around the outside, if you purchase labels where you can print to the very edge, you have the choice for a full background or something a little more refined. Having this choice is always best.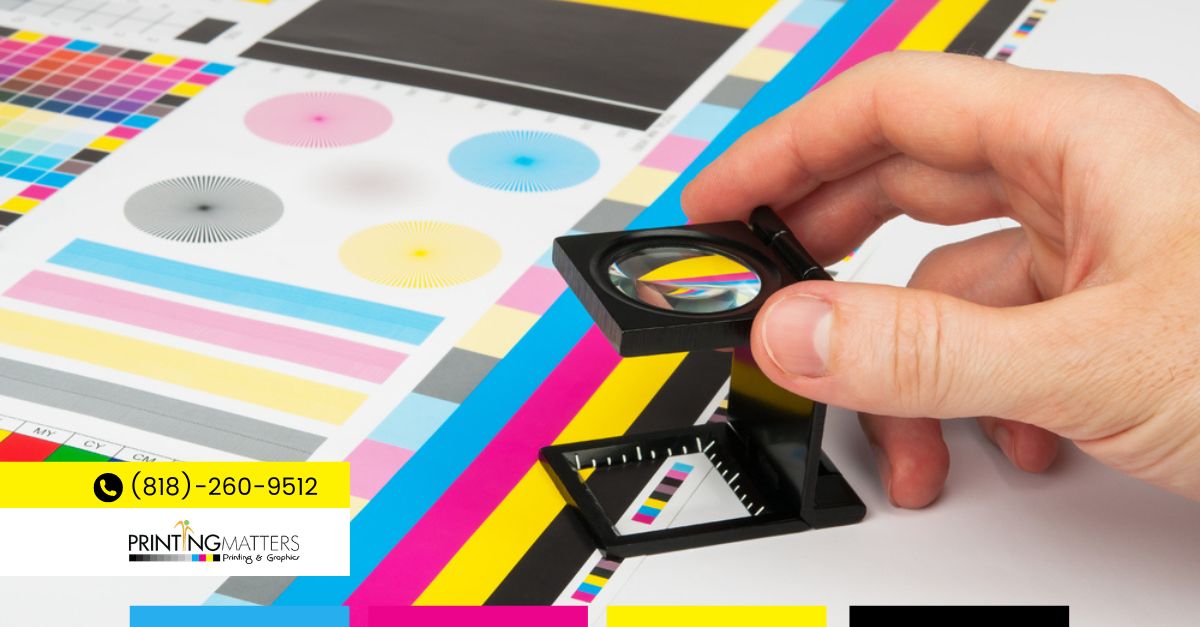 Helping the Environment
If your business is conscious of its environmental impact, eco-friendly recycled labels are available to show your customers that you are committed to doing the best you can for the environment in every possible way. They can look very attractive with a natural, organic look, and can still be printed in the same way as other non-recyclable labels. They are not always the best choice for water and wine bottles, though.
When you need custom label printing in Los Angeles, make My Printing Matters your port of call.