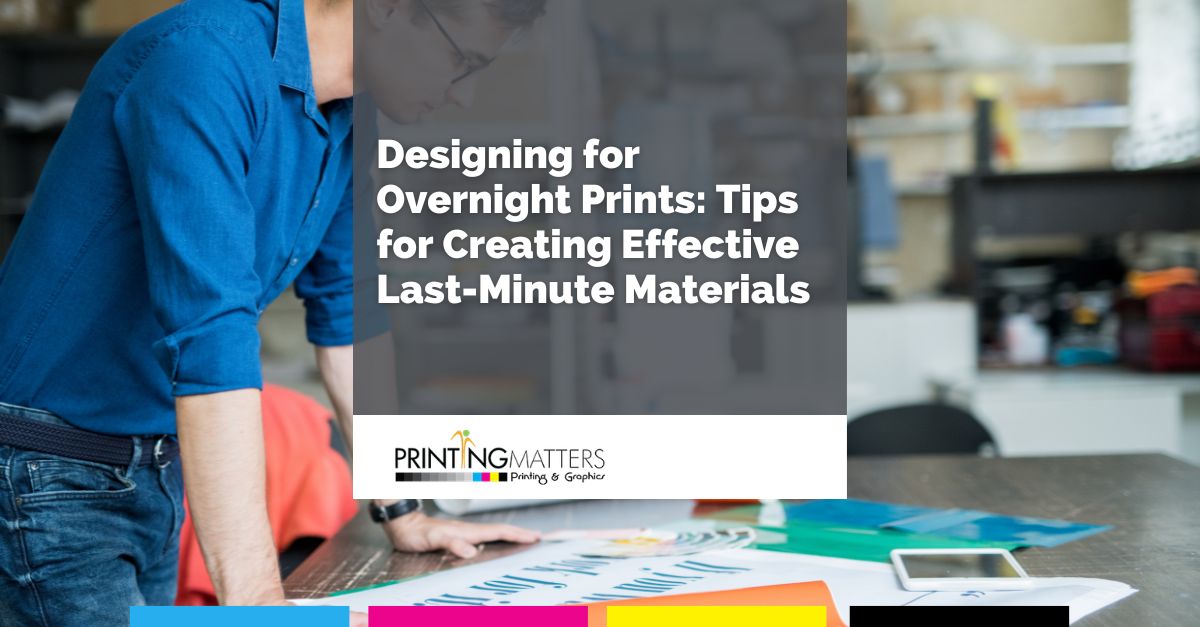 In the fast-paced world of business and events, there are times when you need printed materials in a hurry. Whether it's last-minute marketing collateral, event signage, or promotional flyers, Overnight Prints are a lifesaver. At My Printing Matters, we understand the importance of designing for quick turnarounds without compromising quality. In this guide, we'll share expert tips to help you create effective last-minute materials for your overnight prints.
Understand the Basics of Overnight Printing
Before diving into design tips, it's crucial to understand the fundamentals of overnight printing. This knowledge will help you make informed design choices and work seamlessly with your chosen printing company.
Turnaround Time
Overnight printing typically means you'll receive your prints within 24 hours. Be aware of the cutoff times and ensure your design is ready for submission well in advance.
File Specifications
Check with your printing company for specific file requirements. Typically, they will request high-resolution PDFs with embedded fonts and images.
Proofing Process
Familiarize yourself with the proofing process. Most printing companies offer digital proofs for you to review before final printing. Ensure you allow time for this step.
Plan Ahead and Prioritize Information
When you're working on a tight deadline, effective planning and clear communication are essential. Start by determining the key information that needs to be included in your materials.
Identify Core Messages
Define the primary messages you want to convey in your materials. Whether it's a sale announcement or event details, clarity is crucial.
Content Hierarchy
Establish a clear hierarchy for your content. Important information should be prominent and easily accessible. Consider using headings, subheadings, and bullet points for clarity.
Minimalistic Approach
Keep your design minimalistic. Avoid cluttering your materials with excessive information or visuals. A clean and focused design is more effective.
Choose Eye-Catching Visuals
Visual elements play a significant role in capturing your audience's attention and conveying your message effectively.
High-Quality Images
Use high-resolution images to ensure crisp and clear prints. Low-quality images can result in pixelation when printed.
Color Selection
Choose a color scheme that aligns with your brand and message. Use contrasting colors to make important elements stand out.
Font Choices
Select readable fonts that match your brand's style. Stick to a limited number of fonts to maintain a cohesive look.
Keep It Consistent with Branding
Consistency is key in maintaining brand identity, even with last-minute materials.
Use Brand Colors and Fonts
Incorporate your brand's colors and fonts into your design. This helps reinforce brand recognition.
Logo Placement
Ensure your logo is prominently placed on all materials. It should be easily identifiable.
Maintain Design Elements
If you have specific design elements that are part of your brand, such as patterns or graphics, incorporate them consistently.
Optimize for Print
Designing for print is different from designing for digital media. Here are some print-specific considerations:
Bleed and Trim
Ensure that your design extends beyond the trim area (bleed) to prevent white borders on your prints.
Resolution
Images should have a resolution of at least 300 DPI (dots per inch) to guarantee high-quality prints.
CMYK Color Mode
Design in CMYK color mode, as this is the standard for printing. RGB colors are intended for digital screens.
Focus on Call-to-Action (CTA)
Every piece of marketing material should have a clear call-to-action that prompts the reader to take the desired next step.
Clarity
Make your CTA clear and concise. Use action words that encourage immediate responses.
Placement
Position your CTA prominently, so it's one of the first things the reader sees.
Visual Cues
Use visual cues like arrows or buttons to guide the reader's attention toward the CTA.
Test and Review
Before sending your design for overnight printing, take the time to review and test it thoroughly.
Proofreading
Check for spelling and grammar errors. Errors can diminish the professionalism of your materials.
Print Test
If possible, print a test copy to ensure that the design appears as expected on paper.
Peer Review
Get feedback from colleagues or peers. A fresh set of eyes can catch issues you might have missed.
Communication with Your Printing Company
Effective communication with your chosen printing company is crucial for a successful overnight printing project.
Clarify Deadlines
Clearly communicate your deadline and confirm that it's achievable with the printing company's turnaround time.
File Submission
Follow the printing company's file submission guidelines carefully to avoid delays.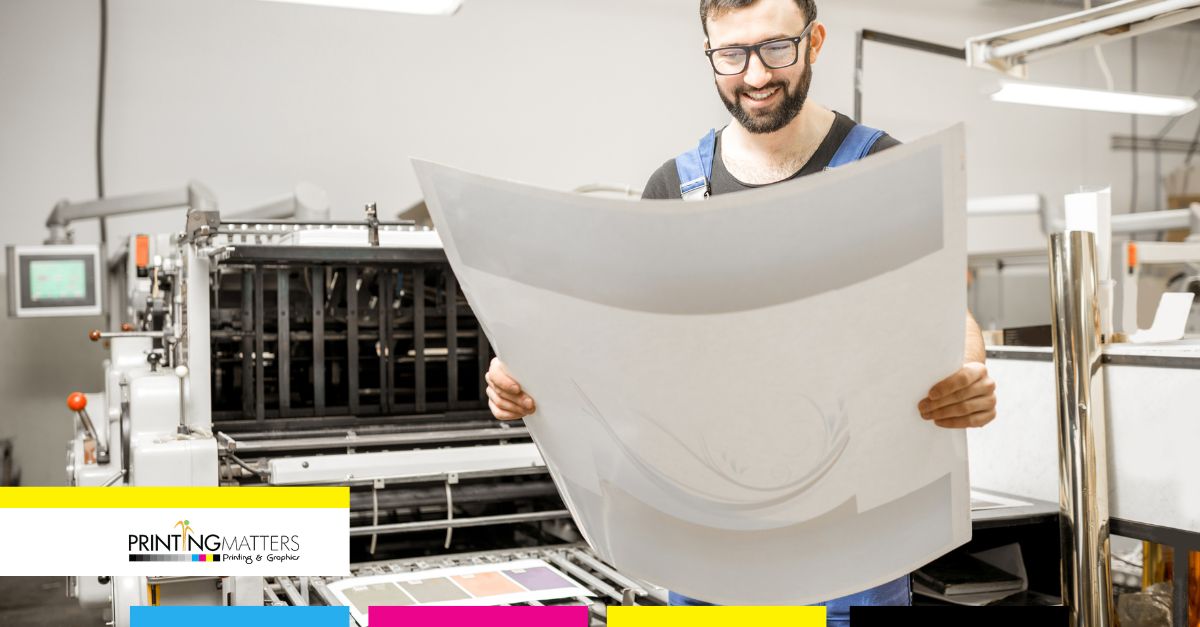 Delivery or Pickup
Discuss delivery or pickup options to ensure you receive your prints when and where you need them.
Overnight prints are a valuable resource when you're in a time crunch, but effective design is essential to make the most of this service. By understanding the basics of overnight printing, planning your content effectively, and following design best practices, you can create impactful last-minute materials that convey your message with clarity and professionalism. At My Printing Matters, we're here to help you bring your design ideas to life, even on short notice. Contact us today to discuss your overnight printing needs and get started on your next project.