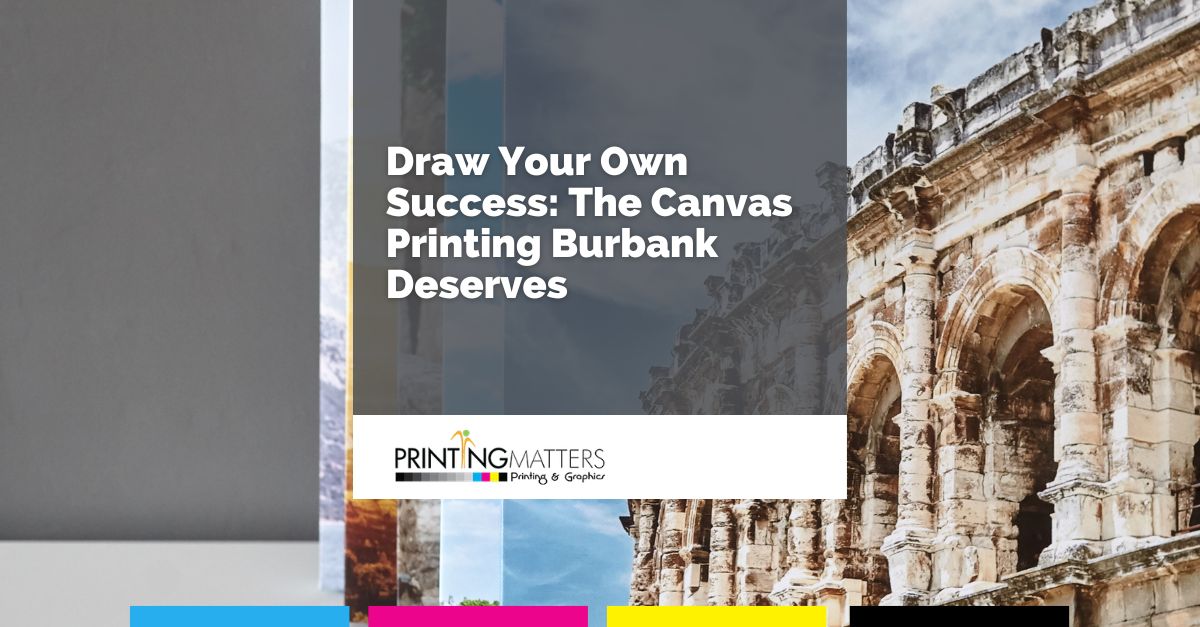 Do you want the best prints possible? Have you been looking for a higher caliber of printed photos? Sure, you can still print out your photos just about anywhere. However, if you're looking for a better kind of printing, on a material that really lasts, then canvas printing is the way to go. Here at Printing Matters, we offer the canvas printing Burbank and the surrounding area deserves. The best canvas printing at the best price, bar none. There are so many reasons that more people than ever are opting for canvas printing. 
Customized Decor Unlike Anything Else 
Many who choose canvas printing, they were tired of the options for home or office decor. They either had to buy a framed picture or take one and pay for the framing themselves. However, with canvas printing, you're free of that. You can make any photo you've ever taken, enlarge it, and then make the decoration that you've always wanted. Another benefit: you won't have to worry about glare, either. You can decide on a matte finish and use that for a great decoration that will always stand out. 
Sturdy Canvas Printing that Stands the Test of Time 
We offer many kinds of posters, pictures, and other forms of printing. They all have the same benefits, with great, diversified uses, and so forth. But, eventually, they'll all wear down, wear out, in time. You won't have that same problem with canvas printing. Canvas can last even longer, so you won't have to worry about any curling, tears, or the like. Moreover, since they aren't framed in glass, you won't have to worry about someone breaking the glass and leading to a bunch of scattered pieces everywhere, either. 
For Your Home, Office, Holidays, and More 
As of this writing, December is upon us, the holiday season. If you're like so many, it may not be easy to find the right gift for someone. One gift that is always well-received: a canvas printing. Maybe it's a picture of you and someone special to you, or a location and time that always brings warm feelings. Regardless, long after other gifts have been forgotten, a canvas print can hang on a wall (and in someone's consciousness) for a long time to come.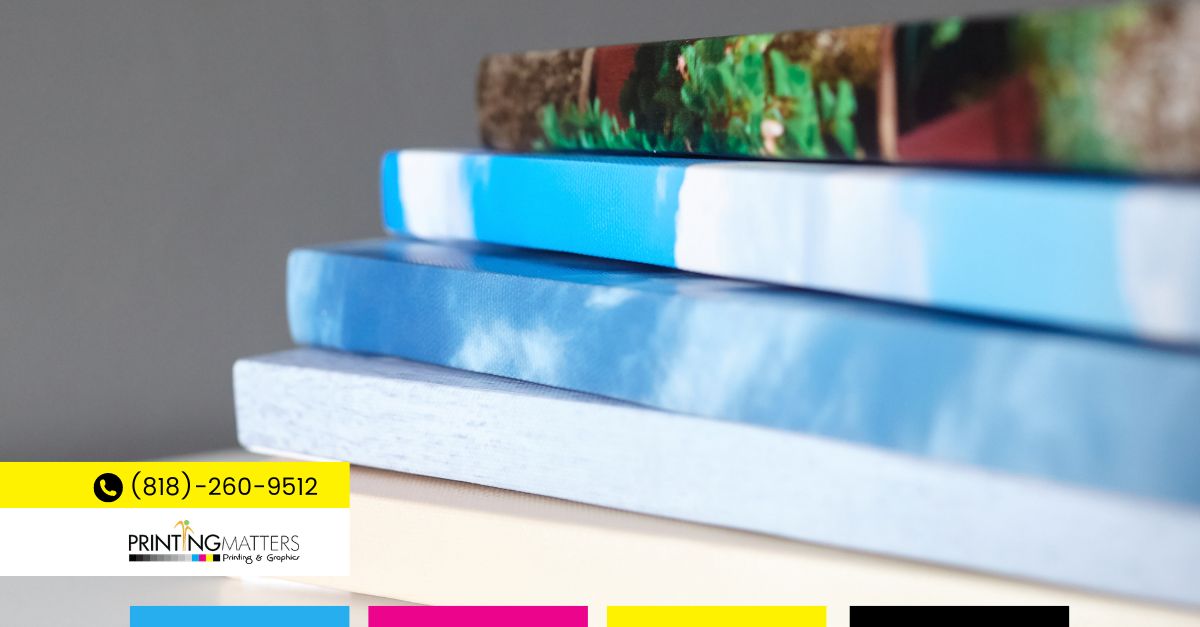 Canvas Printing in Burbank and More 
Canvas printing is fast becoming one of our more popular choices here at Printing Matters. That said, we always have our full catalog of printing at your disposal. That means business cards, banners, printers, foamboard, and the like. To see all of the different kinds of printing materials we can assist with, you can go to our site or give us a call at (818) 260-9512.