One of the best ways to promote your brand or increase awareness of your products is to offer special deals. To deliver this message, though, you will need something that can deliver your message to the right audience. Have you thought of full color printing in Burbank? 
If you have not, then you are missing out on a lot of opportunities to reach your audience. But do not worry. It is not too late. If you are wondering what type of promotional materials you should order, then you might wish to take a look at folded leaflets. 
Full Color Printing Burbank for Folded Leaflets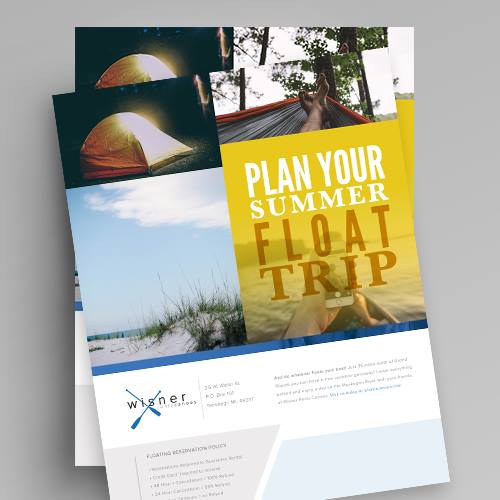 Not all companies are using folded leaflets to introduce their products and service to their potential audience. And this is a good thing. 
It is a cost-effective solution for you that provides quick turnarounds. It is a type of printed material that you can integrate into your traditional marketing. 
But to ensure that your potential customers will appreciate it, you need to include eye-catching design and photos. That's why you must design folded leaflets correctly. 
This promotional material is versatile enough that you can use anywhere. If you wish to promote your special offers in your restaurant, this type of tool is useful. With a folded leaflet, you can showcase your product or services visually and verbally to your target audience. 
Cost-Effectiveness 
One of the main benefits of this promotional tool is that it is cost-effective. You can include all the information you wish to disseminate and place the details in the flat page that is folded beautifully. 
The most popular size is DL. It fits perfectly into standard envelopes. The size is also small enough that you can easily slip into someone's door. 
But you can choose any size you want that works for your business. The size will depend on your design and the details you wish to add. 
No matter what size you choose, this tool is versatile enough to make it a powerful promotional tool for your business. 
Should You Choose Silk Coated Paper? 
It does not matter what type of paper you choose for your folded leaflet. A silk coated paper is a wonderful option as it provides a smooth feel. 
The printed colors will appear clear when you choose this type of paper. 
You may also opt for gloss coated paper. It has a shiny surface with a smooth finish. Your leaflet will surely stand out well. 
On the other hand, you may want an uncoated paper. It is also an ideal choice for leaflets. Because of its absorbency, printed inks will show up flatter. The paper will also provide a soft tactile finish. 
Why Choose My Printing Matters? 
Our full color printing services are great for short to medium quantities. We only print the quantity that you need. Our company is an expert in leaflet printing and we only use a digital printing process to make sure that you get top-quality printed materials. 
If you wish to use our full color printing in Burbank, give us a call today at (818) 260-9512.