In this new digital age, print marketing may not be on top of your list. But it should be if you want your business to stand out. Keep in mind that the online world is too crowded now. If you want to grab your potential customers' attention, then make sure to use full-color printing in Burbank for your print marketing campaigns. 
Full Color Printing in Burbank
to Combine Print Marketing and Digital Marketing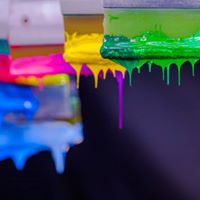 Compared to digital ads, physical ads or print ads can offer more emotional weight. Print marketing allows your customers to process more details about your company. No matter what kind of marketing it is, this type of marketing can help your customers develop a desire for your brand or product. 
However, if you have print marketing, it doesn't mean that you forget about digital marketing. If you want to be truly successful in reaching more customers, you need to combine these two platforms to improve response and conversion rates. 
You may think that these platforms can't work together. But wise marketers know that the benefits of one can increase dramatically the success rates of the other marketing platform. 
Translate More Sales 
Indeed, everyone can connect to the Internet now. Your customers can easily use their phones to place an order. That's why most companies are spending their budget for online marketing. 
What does it mean to print marketing? It means that you face less competition. 
Online ads have to compete with distractions. But with print marketing, it can stand a higher chance of getting your customers' attention. 
And if your print marketing involves magnets, calendars, and stickers, they can stay in your customers' homes for years or months. They will always remember who you are. 
Hence, if you wish to try something different to help you boost your sales, you should consider print marketing. To be unique in this digital world, you should try something that doesn't go to your inbox. Rather, it should go to your mailbox. 
For instance, you might want to try distributing colored postcards. They will stand out from all of the bills that your customers get every month. 
Tangible Ads 
The postcards, flyers, magnets, and other print materials are tangible. Your customers can touch, feel, and see them. It's not like online marketing which your customers can see but forget about it after 15 minutes. With print marketing, they can get hold of your print and see it every day. 
However, no matter how beneficial print marketing is, you need to have a strategy on how to design and distribute it. And most of all, you must know where to have it printed. 
If you want a more efficient way to print your flyers and other print marketing forms, make sure to give us a call. We can help you find out which print marketing is ideal for your specific message. 
Start establishing your brand today. Use our full color printing Burbank service to help you control your design and boost your brand recognition. Find out more by calling us at (818) 260-9512.