Our full color printing service in Burbank can help you carry out an effective promotional campaign at any time. And one of the promotional materials you can try is a door hanger. 
You may think that it is just used in hotels to tell staff not to disturb you. Indeed, it is the traditional use of door hanger. However, you can use it as well as a marketing tool. 
Full Color Printing Service in Burbank
Can Print Door Hangers 
Door hangers have been proven to be an effective promotional marketing tool. One of the reasons for this is that they can be placed directly in your target market's line of sight. 
When your audience sees them, they will read them, unlike junk mail. They will not ignore them as they have to pick them up to remove them. 
High-Quality Images
If you wish to use door hangers, though, make sure that you utilize high-quality images. Indeed our company can produce photo-quality prints. However, we recommend you to send us high-quality images to ensure that we can print better-looking door hangers. 
Do not send us low-quality images as they can result in pixelation. For your door hangers, choose a 300 PPI image. And do not use stock images or download images from your website. Instead, make sure to send us the original image as it is guaranteed to have high quality.
Heavier Stock 
At My Printing Matters, we only use heavier, good quality stocks. They are especially useful if you are planning to distribute door hangers outdoors. Lighter stocks will only go flap around in the wind. They do not have sufficient weight to maintain in place. As a result, they will just fly off doorknobs. 
Instead, we utilize good quality stocks. In this way, we can be sure that the door hangers will be right there when the owner comes home and read them. Having good quality stock is also vital especially if you are including coupons at the bottom.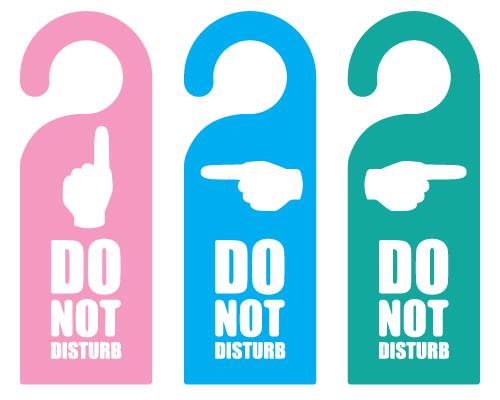 Use Door Hangers in the Best Locations 
They are an effective promotional tool. However, you need to ensure that you are using them in the right location. The most obvious choices are residential places and apartment buildings. 
Do not attempt to use them in public spaces or upscale communities because they are typically off-limits to advertisers. 
Opt to use them in communities that are quite open about it. 
When you choose door hangers for an effective promotional campaign, you should distribute them continually. In that way, your target customers will learn more about you. They will not think of your company as a fly-by-night operation. 
At Printing Matters, we do not just offer door hangers but we also print other promotional matters that will guarantee your business' visibility to your target market. Print materials might be old fashioned. But we can guarantee you that they still work and they are appealing. 
To know more about our full color printing services in Burbank, please contact (818) 260-9512. We are more than happy to help you with your printing needs.