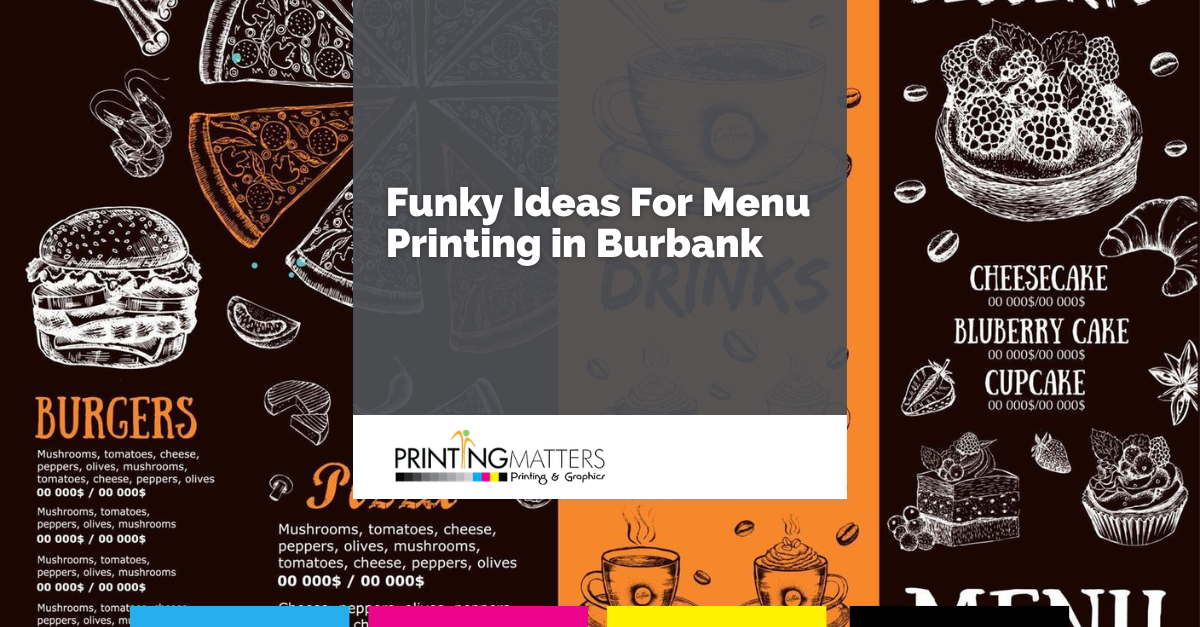 If you are doing a little bit of Menu Printing in Burbank, then here are a few ideas you should probably try. They may not increase your business revenue by 300%, but they are the sorts of things you should consider. Open your mind a little, and you may find opportunities that were not there before.
Promote Other Companies on Your Menu
It happens more in theme park towns and coastal areas. You get a paper menu and on the back are adverts for attractions and such. At first, you may figure that these sorts of adverts are not suitable for your company but consider your clientele. If you are selling family food, then there are plenty of family-friendly and child-friendly companies that you could promote. What's more, the money you earn from them advertising on your menus will help pay for the menus themselves.
Your Menu is Your Leaflet
This is quite common with takeaway venues. They put their company name, address, phone number, website, and QR code on the front of the menu. It is a paper product, it often folds a few times, or it is a book that is stapled. Nevertheless, it is of suitable enough quality to both uses in the restaurant, at the counter, and to be sent out as a flier.
As a side note, at the end of this article, it is suggested that you try out a printing company by ordering a small batch of printing to test them out. If you receive cheap and/or poor-quality printing works, you can still recover a few of your losses by posting them out to the surrounding areas. If your black-and-white menus or your cheap menus turn out to be really ugly, you can still post them. It probably won't get many customers, but it won't hurt your business either.
Full Color and Black and White
Sending out black and white fliers for menus is not done so much these days. Black and white fliers are more common, but there is nothing stopping you from sending out black and white leaflets that show part of your menu on one side, and the best products of another company on the other side. The point is to save money on materials and then share the printing and posting costs with another company. It may not be as effective as posting menus to people in the local area, but it still gets you much-needed exposure without any direct harm to your reputation. 
Get The Right Price For Your Printing
Do try smaller batches of printing. When you find a reasonably good printing service, try a small printing project. Have just a few menus run off by the company to see how good their work is. See how good their printing is, how good their printing paper is, and how well they hit your deadlines. Try them out with a small batch of printing first, and if the printing service isn't very good, then you can quickly deliver the menus around your local area and try a different printing service until you find the one that is right for you. If you are looking for the best printing quality for the fairest price (not the cheapest price), then get a quote from the team at My Printing Matters. They concentrate on fair value for their menu printing in Burbank.