Flyers have always been a popular marketing and advertising option for both events, small businesses and even big companies. But like with any popular option, there is always a lot of competition. So many flyers drown in the noise of existing flyers, lowering their ability to convert as expected.
So, how do you optimize your business's flyers for 100% ROI? We recommend the few tips below at the moment of buying affordable flyers in Glendale from us:
Use bright colors that pop
Flyers aren't meant to be plain. They're meant to attract the attention of passers-by, so they must be immediately attractive. The easiest way to grab anyone's attention is by using bright and bold colors.
Ask your color flyer printing Glendale service provider to use bright colors for information that needs to be seen first, such as headline text or contact information. You can also use bright, bold colors such as scarlet red, yellow, light maroon as backgrounds, complemented with white, black or grey text for maximum effect. Use testimonials on the flyer
Use proven keywords
Because people can easily leave your flyer even after reading its big headline, you need to grasp their attention even further. One good way is to use special words, i.e. keywords that have been proven to pique readers' interest.
Some of the more popular proven keywords you can incorporate in your text 'Save,' 'Guarantee,' 'Best,' 'New,' 'Proven,' 'Award-winning,' and more.
Use testimonials or critical reviews on the flyer if possible
If your flyer is announcing a product or sale, a good testimonial will go on a long way in enticing someone to check it out. If you're using a large flyer, you can easily fit a testimonial or two on the page. If the page isn't wide enough, fit the best-selling review or testimonial instead.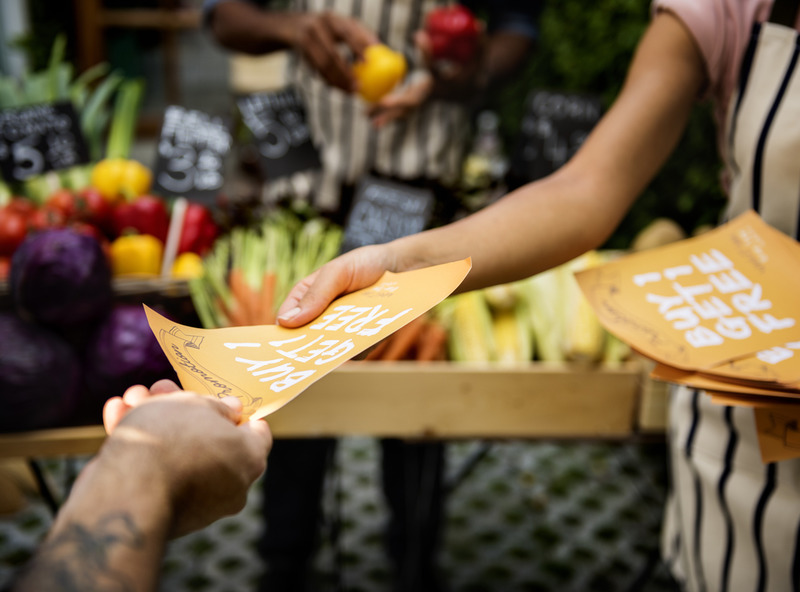 Use a striking headline
What is your flyer about or announcing? A discount? An in-store sale? A major event? That's what your flyer's main headline needs to be about so it gets right to the point. Keywords like 'How To,' 'Free Bonuses,' '20% off', 'Unlock,' 'The Secrets To,' 'Proven,' 'Experts' and more should also be used for best effect.
Use bold, striking graphics
Every image and graphics selection needs to pop on your flyer for ultimate conversion. Bold graphics don't have to be expensive but don't go too cheap either.
Make sure the contact information is immediately visible
One of the main reasons for using flyers is to get people to engage with your business, say, through contacting you about the flyer itself. That's why your business's contact information needs to be visible enough. Use bold colors, bigger fonts and optimum placement for best effect.
Get it designed by an expert printer
The best results are got from expert services, even for flyer printers.  At Printing Matters in Burbank, we've been offering full color printing services Burbank and color flyer printing Glendale services for the last few years, among other services.
You can count on us for same day delivery and any other expedited services. Give us a call at (818) 260-9512 or check out our services via www.myprintingmatters.net in detail.