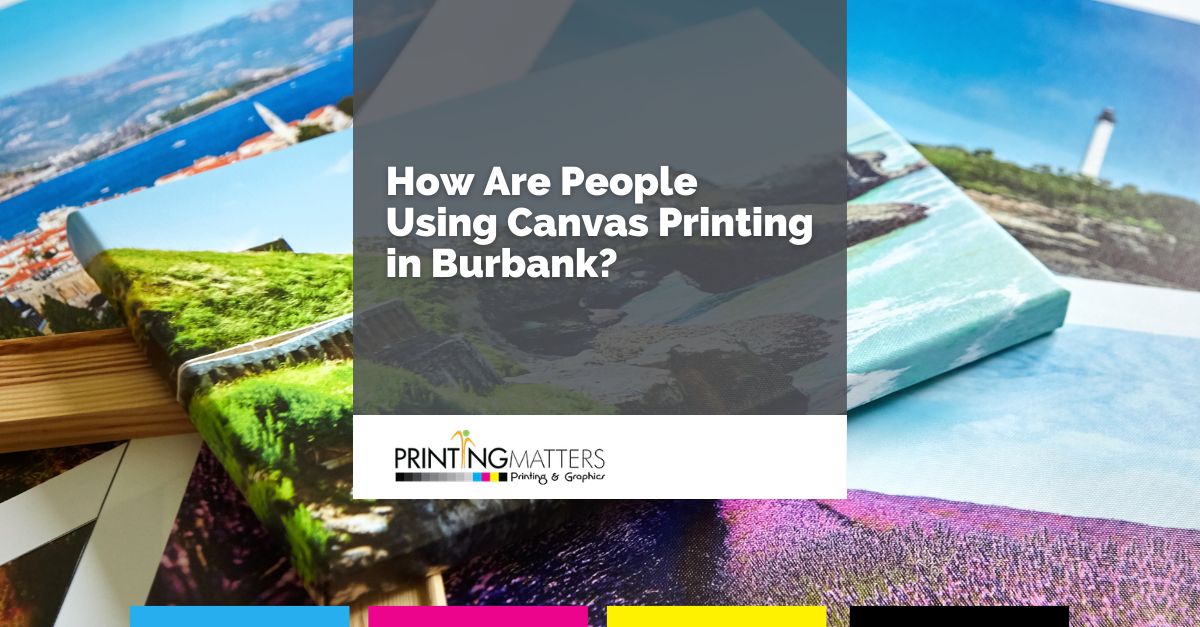 We all know about canvas printing in Burbank when it comes to people printing and hanging their personal photos, but are there other uses for canvas printing? Is canvas printing becoming popular because it is a trend or phase, or is something else going on?
Create a Feeling of Permanence
You wouldn't create canvas prints for the worker of the week because it feels like a very temporary thing. However, you may create canvas prints if you were printing off photos of the company being established. You may even create prints of the day new ground was broken, or a major achievement was attained. When canvas prints are used, it tells the viewers and visitors that the image has some sort of permanence and importance.
It is Cheaper Than Framing
What if you run something like an academy where prints of the year students are required on the walls? Perhaps even prints for every time the sports team wins a major trophy. Did you know that canvas printing is often cheaper than framing? Obviously, you can buy a cheap plastic frame, but if you want something that looks good, you can opt for a canvas print and still save a fair amount of money over the long term. There is also this weird assumption that canvas prints are very expensive. They are not, but most people just assume your canvas prints were very original. Some people may even assume your canvas-printed artworks are originals, so there is an added level of prestige when you buy canvas prints.
There is No Glare
Have you noticed how some artwork and prints in high-rise skyscraper offices are printed on canvas? This is because there is no glare from the sun outside. It may not seem like a big deal, but the glare from internal glass only has to be a problem once in order for it to require addressing. Plus, canvas prints look good when they are placed in areas where they get a lot of suns.
You Can Connect Canvas Frames
One of the good things about canvas prints is that the image can be taken all the way to the edge. This means that smaller images can be placed together to create a larger image. This means companies can carry around things like their company name and logo in canvas prints and put them up wherever they are setting themselves up. It looks professional and often looks classier and more high quality than having a company banner.

Good Quality Canvas Prints
As you can imagine, many of the benefits listed in this article do not apply if you buy very cheap, washed-out, easily damaged canvas prints. If you are looking for canvas printing in Burbank, then try a company like My Printing Matters. You get a good price, and above all, the quality of their work is superb. Plus, they are easily able to create very detailed and perfectly measured canvas prints. That way, if you are planning on putting several prints together to create a single image, then the canvas frames and the image will line up perfectly.