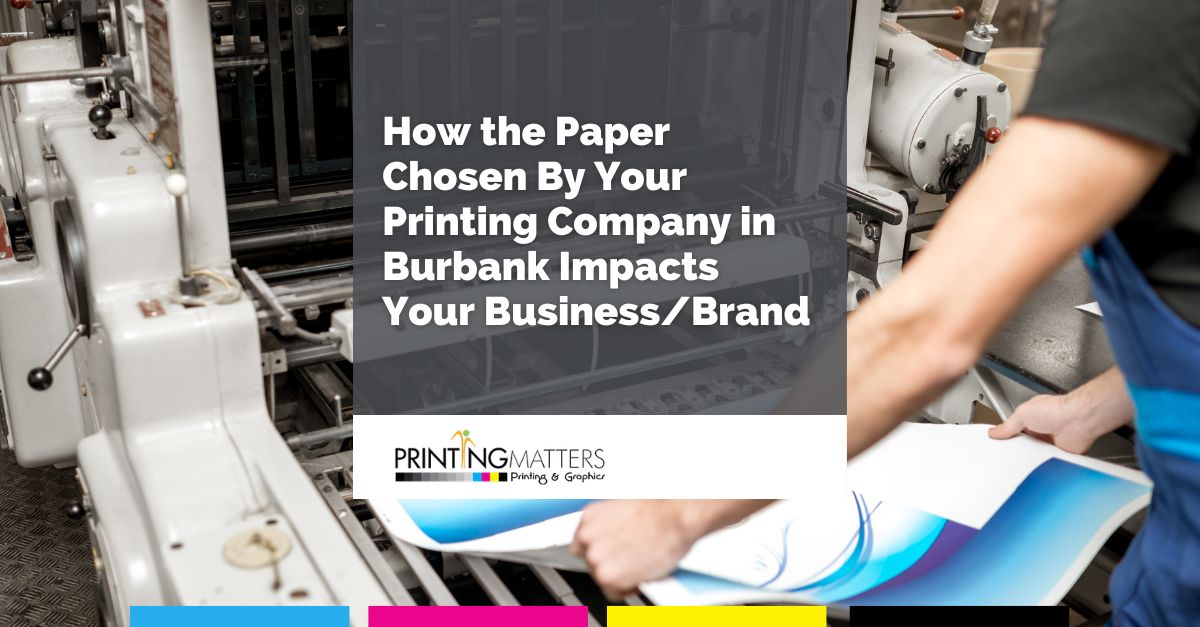 When you choose a printing company in Burbank, you want to make sure you choose one that carries the best paper for your needs. Yes, paper selection is an important aspect of using flyers, door hangers, brochures or postcards to promote your business and brand. There's a lot that goes into marketing and considering the first impression you make on your potential clients can make a big impact on the success of a marketing campaign, which translates to the impact of the success on your business overall. Paper matters. Why? Keep reading to find out. 
Business Cards
One of the most important things to consider when it comes to the material you print business cards on is durability. You want the cards you hand to colleagues and potential customers to be high quality so they can pull them out and contact you often. A flimsy business card isn't professional and may get tossed because it wears out and is no longer usable. High quality card stock is your best bet, though some people are opting for plastic cards for even more reliability and to make the card more memorable.
Postcards
Postcards are a powerful advertising tool and can make a big impact on your business. However, like business cards, they need to be sturdy so they can be carried around, posted on the refrigerator or otherwise stored. If you plan to mail postcards, they need to be durable enough to withstand being shifted around during the process of getting from you to your target audience. Ripped and damaged postcards won't make a good impression, so choose cardstock for the best results. 
Brochures and Flyers
Often, brochures and flyers are handed out in person or stacked on a table at an event for participants to grab on their own. For that reason, you want them to be durable, but also lightweight and easy to handle. You'll also want to consider the finish that is applied to the paper when the graphics are complete. This can increase durability and make the paper stand out to potential consumers.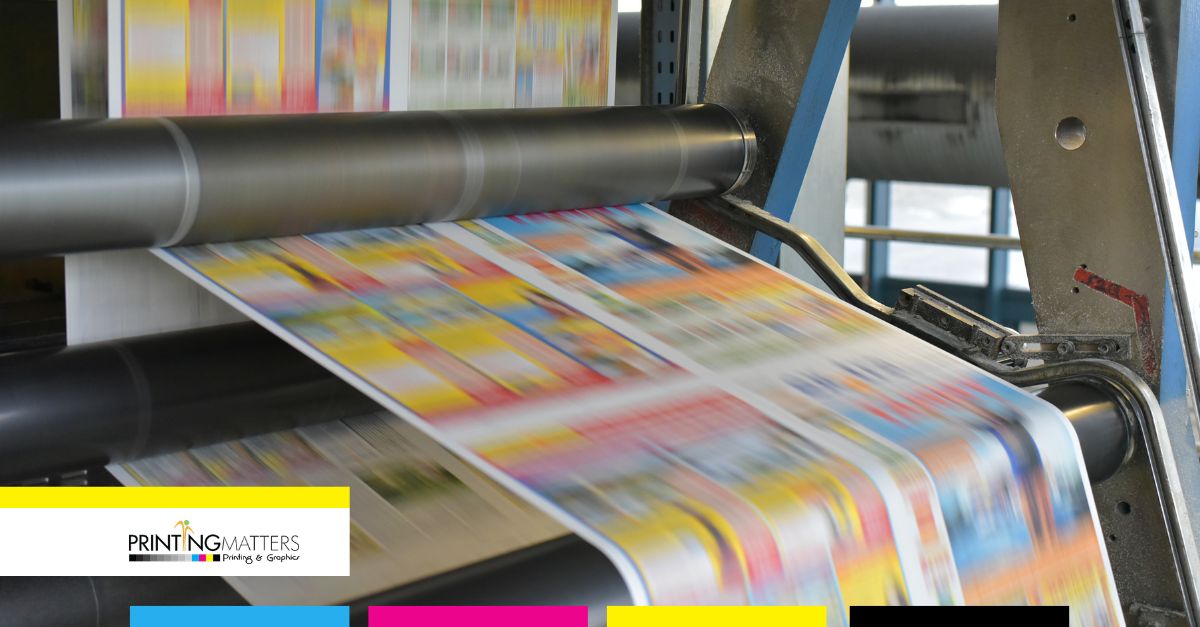 Catalogs
If you use a catalog to showcase products for your brand and business, the paper needs to be carefully considered. The front and back cover should be sturdy so that the catalog isn't damaged. The inside pages should be lighter weight, without compromising quality, so that the catalog isn't too heavy and cumbersome to share with potential customers. Again, the finish is important in a catalog too. Glossy pages are more attention grabbing and look more professional than matte pages. Catalogs will likely use a variety of finishes and types of paper to achieve the intended result. 
No matter what type of item you need, your printing company in Burbank is here to help. Not only can we do the printing job for you, but we can also help you decide which type of paper and finish is best for the project you are undertaking. If you're ready to get started, contact Printing Matters today and we'll help you, from start to finish.