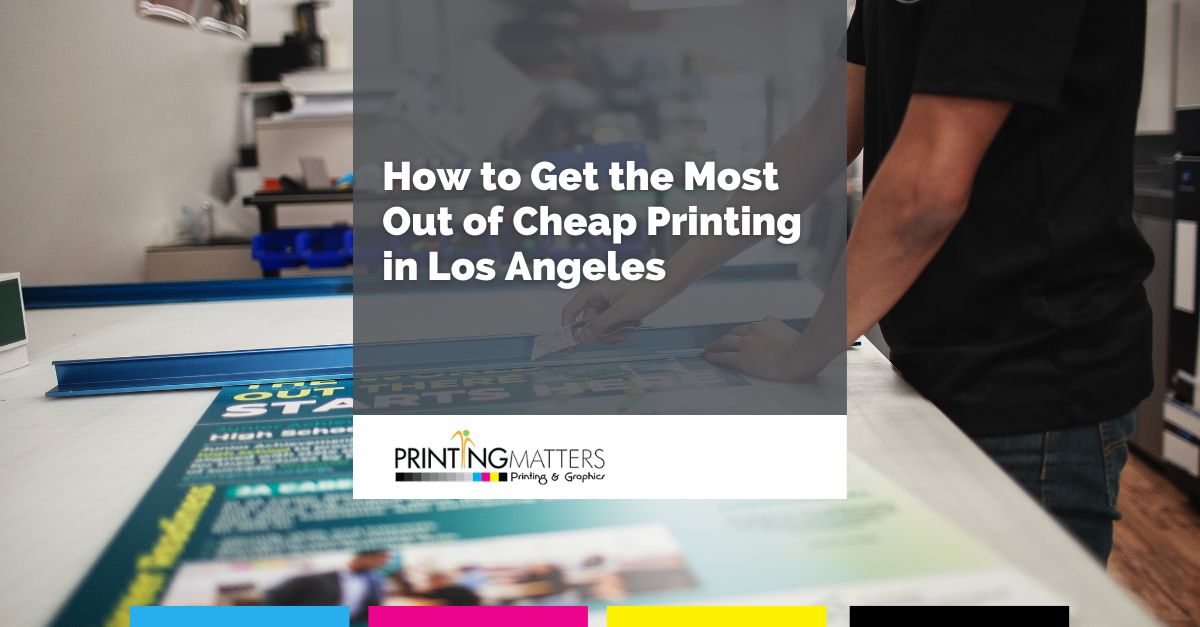 No marketing campaign is complete without printed materials, whether you distribute them via mail, in person, or at industry events. While online marketing certainly has its place, print marketing remains one of the most effective ways to reach your target audience. Customizing your printed materials with cheap printing in Los Angeles ensures that you have quality materials at an affordable price. Here's how to get the most out of your printing budget without compromising quality and quantity. 
Types of Printed Marketing Materials
There are loads of ways to have your brand showcased on printed materials. Knowing your options allows you to choose the appropriate printed items for your business. Maybe you choose just one, or perhaps you opt for several. However you do it, the following choices are some of the best ideas we have to offer:
Postcards

Brochures

Posters

Flyers

Banners

Calendars

Stickers

Labels

Letterheads

Business cards
As you can see from these options, there's sure to be a collection of printed materials that works best for your brand. Mix and match to create the perfect marketing campaign for you. As you try out various methods of marketing, you'll discover which ones work best for you. Perhaps postcards don't net many sales, but brochures drive sales up dramatically. Keep track of how your marketing choices impact your business so you can use your budget on printed materials that drive sales and increase your customer base while skipping the ones that don't. 
Importance of the Right Printing Company
You don't want to choose just any printing company to create your marketing materials. You're going to need high-quality printings to make a memorable impression on your potential buyers. Our trusted services can help you create visually appealing and informative materials that are reliable and quick, but also at affordable prices. Don't just order from the first company that comes along. Do your research to find the right place, the place that understands your concept and is committed to your design. If you don't know where to start, we can help you come up with original printed materials that incorporate your logo, mission, and much more. 

Getting Your Materials Cheap
No doubt, you have a marketing budget that you need to adhere to. For that reason, buying marketing materials in bulk can save you money and net you the appropriate amount of printed items for your purposes. Not only will you have access to high-quality materials, but you can also reduce the per-piece cost by increasing how much you order. Perhaps you order for an entire year to save money. Or you put in a big order before an industry event and use the surplus to advertise elsewhere. No matter how you do it, ordering in bulk can save you money in the long run. 
Cheap printing in Los Angeles definitely has a place in your marketing campaign. If you're ready to put together your printed materials and stay on budget at the same time, it's time to contact My Printing Matters. Let us help you today.