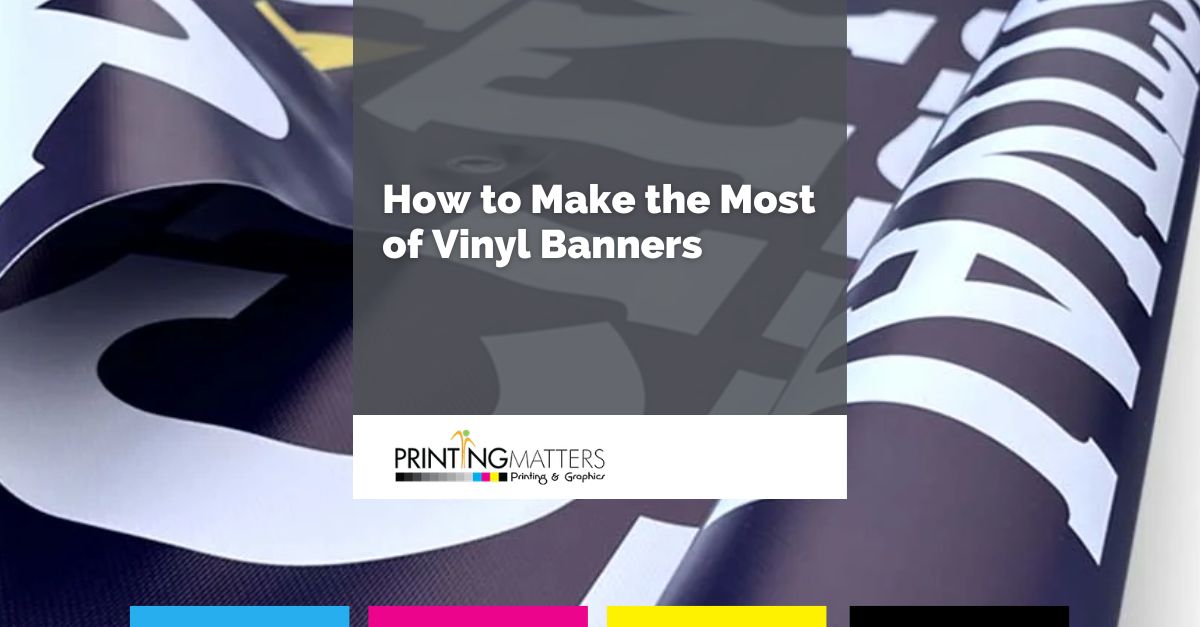 Vinyl banners are a great way to advertise your business in a big way. Unlike flyers that can be tossed aside or posters that could be overlooked, a banner can't be missed. You can use a banner for many purposes, including advertising a special event, marketing for a sale, or updating your operating hours. Keep reading to find out how to get the most out of your vinyl banner. 
Consider the Location
Where you place your banner is just as important as what the banner says. The right location ensures that your target audience sees it and that it translates into sales for your business. Opt for a shady location, if possible, which lengthens the lifespan of your banner. The purpose of the banner also dictates where you set it up. If you're advertising a sale at your business, you can place the banner on the outside of the building. If you're showcasing a special event, consider putting the banner somewhere with plenty of traffic so you can reach as many people as possible. Finally, an indoor versus an outdoor banner is another thing to keep in mind. Outdoor banners will need to be more durable to withstand wind, sun, rain, and other weather. 
Think About the Length of Time It Is Displayed
Another thing to think about is how long your banner will be up. If it's a permanent fixture, choose a durable material that can withstand the elements. If your banner will go up and then down, frequently, make sure it can handle storage and being taken down and put up often. If you're using the banner for one purpose and for a short amount of time, you can save money on a lightweight material. However, if the banner will be in use often, opt for something more durable. 
Anchor the Banner
Your banner isn't going to do you any good if it doesn't stay in place. For that reason, be sure you have it anchored so that it doesn't fold or fly away in the wind. Consider securing all four corners, as well as the top and bottom at intervals to keep the banner in place. Make sure that the item you use to anchor your banner is also durable and won't get in the way of the message. Zip ties are a great choice. 

Choose the Right Size
Banners come in a variety of sizes and the one you choose is dependent on the message you're sending and the audience you're trying to reach. At the same time, where you plan to hang the banner also plays a role in the size you choose. Wide and tall, long or short, there are plenty of size options to meet your specifications so keep that in mind when you design your banner. The wording and images you plan to use should be arranged in an easy-to-read way, no matter what size banner you choose. 
Vinyl banners are a great way to drive traffic to your business, advertise for a special event or otherwise get your brand to the masses. If you have an idea and are ready to turn it into a banner, contact Printing Matters and we'll help you get started.