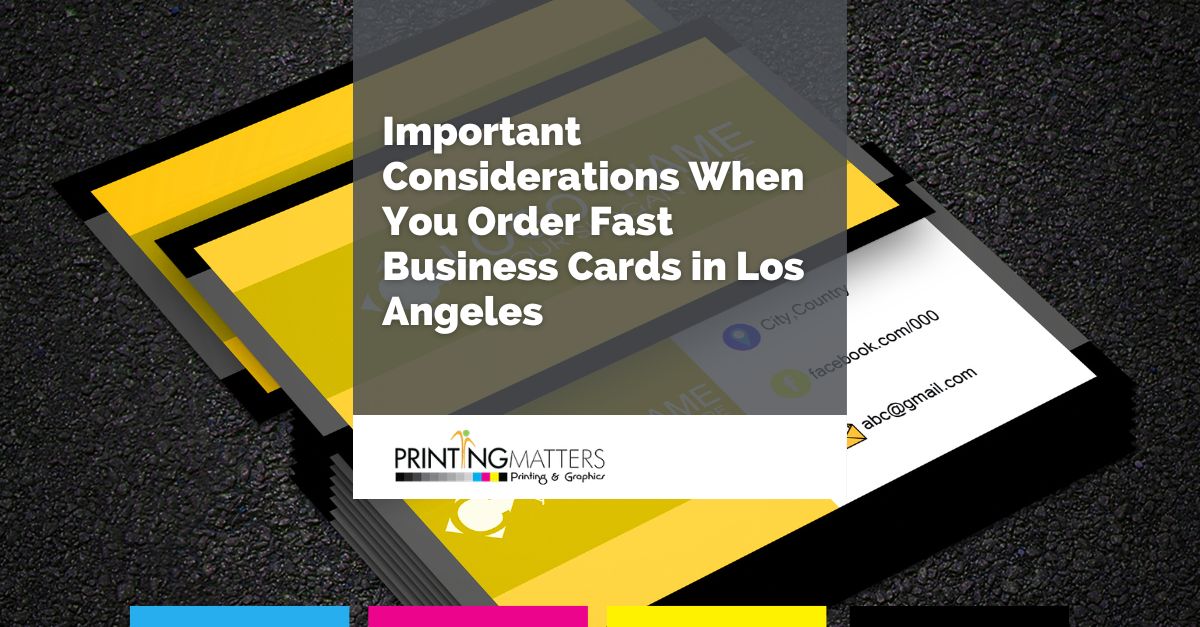 While it's certainly helpful to have fast business cards in Los Angeles, you don't want to sacrifice quality. That's why you need our printing services. We make a point of getting to know our customers and want to give you the best business cards out there, even when you need them in a speedy manner. If you're new to creating business cards, here are our best recommendations for getting exactly what you need at a price you can afford. 
Check Reviews and Testimonials
Prior customers are your best bet when it comes to getting honest information about a printing service's speed and overall quality. If other customers are happy with their business cards and have good things to say about their appearance, chances are you will be too. A quick internet search makes it easy to find feedback about a business before you order business cards. 
Delivery Time
You're reading this article because you need your business cards fast. For that reason, check the delivery time so you know exactly when to expect them. This is especially important if you are planning to hand out business cards at an industry event.
Printer Experience
You want a printer that has experience creating visually appealing and quality business cards. For that reason, it's a good idea to get a sense of the available products by looking at past orders. This gives you an idea of what a printer is capable of. Touch the cards available so you know what quality they are. 
Communication
When you hire someone to print your business cards, you will naturally need to communicate back and forth to some extent. If your printer fails to get back to you or is too difficult to get a hold of, it might be best to look for someone else. You can get a sense of a printer's communication style by looking into their products and gauging how committed they are to communicating with you. 
Discounts
Most printers will offer some type of discount, whether it's for first-time buyers, to go with the seasons, or offer lower per-piece costs when you buy in bulk. Before you order, ask about deals or discounts or look for online codes that lower your overall cost. 
Check the Website
You can find out a lot of information about a printer by looking at their website. Is it professional? Can you see your options and their cost? If the printer has a location that is open to the public, you might pay them a visit to find out more about what they can do for you when it comes to printing business cards. 

Speak Up
Sometimes mistakes are made or you are unhappy with your finished business cards. When that happens, it's important to speak up so that you can get the issue fixed in a speedy way. A good printing company wants to make it right and will work with you to resolve the problem so you're a happy customer. 
When you need fast business cards in Los Angeles, you need My Printing Matters. Contact us today to find out more about why we are one of the best in the business.