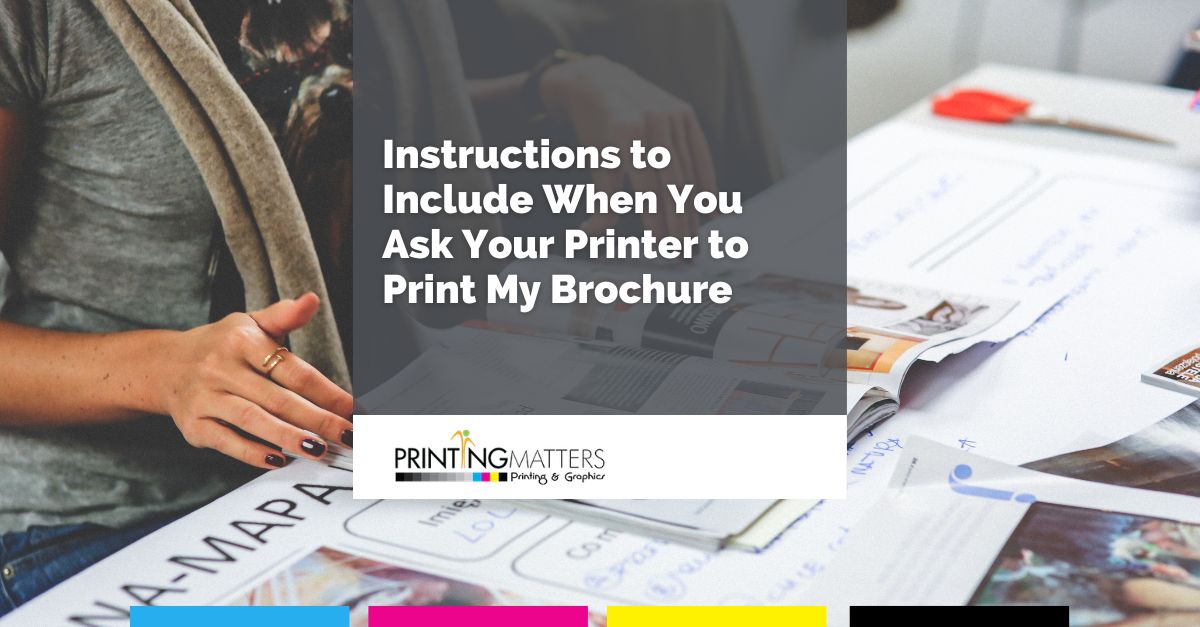 Brochures remain one of the most popular items in a company's marketing and advertising toolbox. Invented in the 17th century, brochures have withstood the test of time as an easy and effective way to influence your target audience. Research suggests that 80 percent of people consider visiting a business after they've seen its brochure. Before you say, "print my brochure," here's what you should consider. 
What to Include on Your Brochure
To ensure that your brochure stands out to your customers, it needs to be unique and eye-catching. For that reason, it's important to include the right elements in the final design. Here are some things that should definitely be a part of your brochure:
Clear, attractive images – Pictures are often the first thing someone notices on a brochure so yours should be in focus, relevant to your business, and colorful. Make sure any images you choose are high resolution and memorable in relation to your brand. 

Unique offers – your brochure should answer the question of why you are a better choice than your competition. An offer that is unique to your company is one of the best ways to do this. If they can't get it anywhere else, they've got to come to you. 

Contact information and social media handles – your brochure won't do you any good if the recipient doesn't know how to find you. Your brochure should have all contact information, website, and social media handles so it's easy to look you up. At the very least, your brochure should have your phone number and address. 

Your brand's story – you don't have to write a fiction novel here. The idea is to make the information on your brochure flow in a logical way. This also keeps recipients looking at the entire brochure because they want to know more. Relating to your target audience often translates to buyers. 

Call to action – You want everyone who gets one of your brochures to know exactly what to do, whether that's to call you immediately, set up a consultation, cash in a discount or special offer, or come see your showroom. 

The right fonts – fonts are probably more important than you think. The wrong ones can be overwhelming and off-putting, while the right ones will make it easy to read and help your brand stand out in the best way. When choosing fonts, consider size and color as well.

Printing design – from single-page brochures to triple-fold brochures, consider the design you want before printing. Perhaps you opt for rectangular or postcard brochures. Whatever you choose, be sure it aligns with your target audience and that there's space to include all of the relevant information. 

Creating Brochures
Before printing brochures, look at other designs to inspire yours. Test out different image and text layouts to find what's most appealing. Chances are if you like it, your customers will too. On the other hand, if you find it hard to read or you don't like the pictures, you can expect that your target audience will feel the same. 
Are you ready to say "Print my brochure?" Contact My Printing Matters today and we'll help you get your brochures ready for distribution in no time at all.