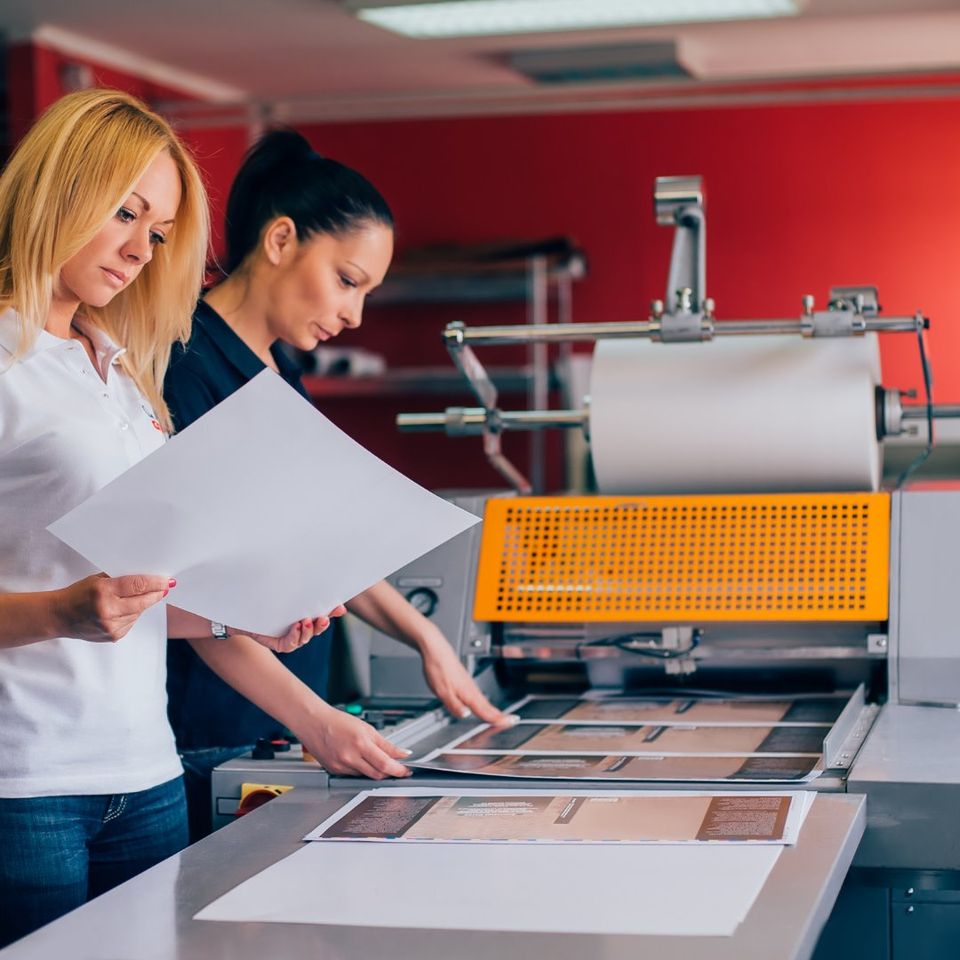 If you wish to lower the cost of printing your promotional materials for your business, then make sure to consider full service printing in Glendale. You may think that in-house printing is more cost-effective than hiring a printing shop to do the job for you. 
You can afford to purchase printers. But can your printers handle all the necessary printing jobs that you need? Probably not. You may need different types of printers to accomplish printing tasks quickly and efficiently. 
If you don't know anything about mass print production, you can't produce professional-level results. You don't have the important tools to compete with the big guys. 
Unfortunately, some businesses try to complete the printing tasks in-house. It happens if they wish to lower the printing costs of brochures, reports, postcards, and other printed materials that are vital to their business. 
But it's not the solution to lower the printing costs. The best thing that you can do is to leave the task to the professionals. 
Full-service printing companies have the production capacities to tackle your printing needs, whatever the size. 
Full Service Printing in Glendale
is More Cost-Effective 
My Printing Matters has the production capacities that can easily outstrip any company in the printing business. We have printers that can handle almost anything you throw at them. 
Do you need digital prints? We can offer it to you at a more affordable rate. It's a cost-effective solution if you want small print runs. Businesses with different imaging needs can take advantage of our digital printing services. 
Our digital printing services offer features with quick turnaround times. 
Printing Static Images with High-Quality Prints? 
If you need these prints, you can choose our offset printing service. It offers the highest resolutions. This is also the ideal choice if you want sharp images. It's especially beneficial if you want to print your logo in high-quality for your branding. 
For your large posters, you can avail of our large format printing service. It's ideal for different types of signage, banners and large posters, as well as vinyl lettering. Our different types of printers can easily adapt to the needs of your business. 
No matter what printing tasks you have, our full-service printing can accomplish them for you. We can take the pressure off your shoulders. The printed materials you will receive are guaranteed to be of high quality. 
Whether you need to print invitations for your conference or hundreds of flyers for your internal event, our printing company can take it so you don't have to suffer. We can help you save on effort and time. 
Your company may not be capable of printing materials because of your limited staff. Our company can handle any tasks, big or small. We have enough staff to produce printed materials for your customers. 
When it comes to your company's printing needs, don't trust your own printer. Instead, leave it to the professionals who know what they are doing. Call our full service printing Glendale company to help you out. Dial (818) 260-9512.