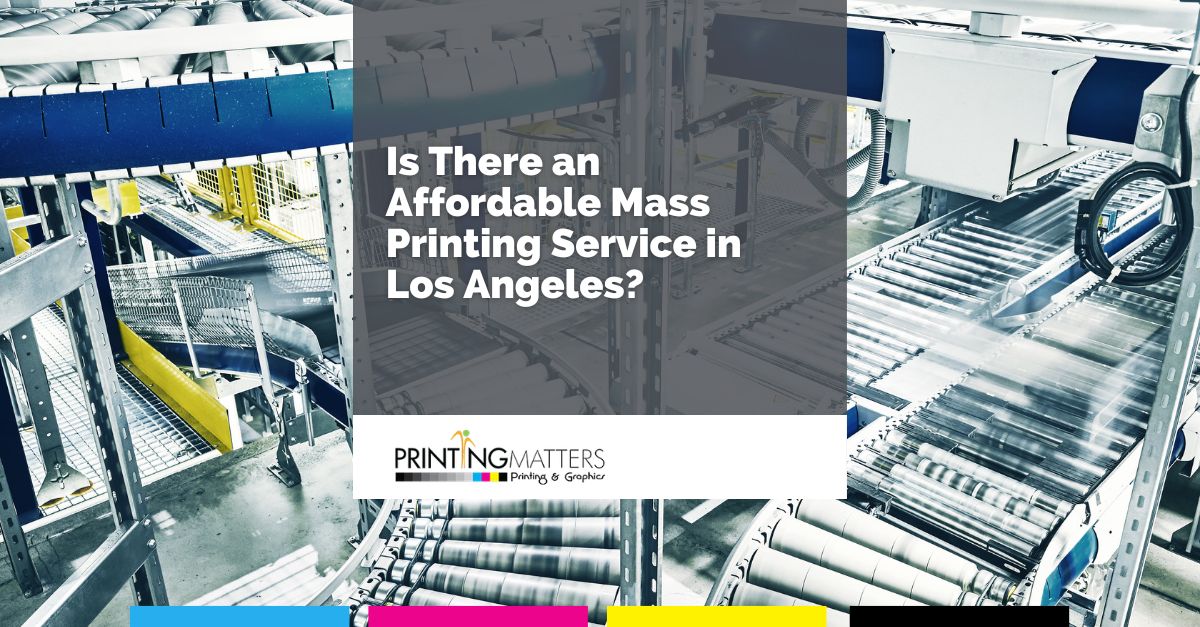 In the old days, most types of printing were mass printing. If you wanted small runs of printed work, then it cost you a small fortune. Back in the old days, they would have to load prints into a very large machine and then run off thousands of copies. Those days are now over since there are printing devices that can quickly and efficiently run off thousands of prints in a very short amount of time for a fraction of what it used to cost. You can find an affordable mass printing service in Los Angeles, but you can also find small-run printers that are pretty affordable too. 
It Is All About Bulk Prices
If there are supercomputers and ultra-fast ultra-efficient printing machines, then why would a company charge less for bulk-buy printings? The reasons in this case are less about saving money on the printing process and more about the benefits to the business as a whole.
The bulk buys money you spend is going to them and not their competitors. Larger runs require less admin, less accounting, less customer support, and far less troubleshooting. In short, a larger printing run costs the company less in human staff hours. It may even be more energy efficient if there is less stopping and starting.
Printing companies have pricing tiers. Typically, the more you order, then the less they charge per unit. Even if a pricing tier is a little above your budget, take a look at the price per unit and see if it is worth ordering a little more.
Profit Margin Vs Quality and Service
If the price of the goods doesn't have a massive effect on the price, then why do some printing services charge far more than others? The reasons are pretty diverse. Sometimes it is because the company in question spends more on advertising and they need to cover those costs, and sometimes it is because the company has very high-profit margins. 
It is also tricky trying to judge a company based on its bulk buy prices alone. This is because printing companies have different pricing tiers. One may offer price breaks at 2500 copies whereas another offers price breaks at 3000 copies. Plus, there are factors like print quality, paper quality, and the cost of extras and such.
Ideally, you need to nail down as many factors as possible when you are comparing products. You need to know the price per unit, and you need to make sure that every element of your comparison is the same. This means having the same deadlines, same paper types, same added features, same colors, and so forth.

Buying Small Runs of Printing
You can find an affordable mass printing service in Los Angeles, but as mentioned in the introduction, there are plenty of small-run printing services too. They offer quick delivery and very good prices even if your orders are pretty small. If you are looking for a good price and a fast turnaround time, then try My Printing Matters. The team charges depending on how busy they are, which means you can often get a good price on your printing runs.