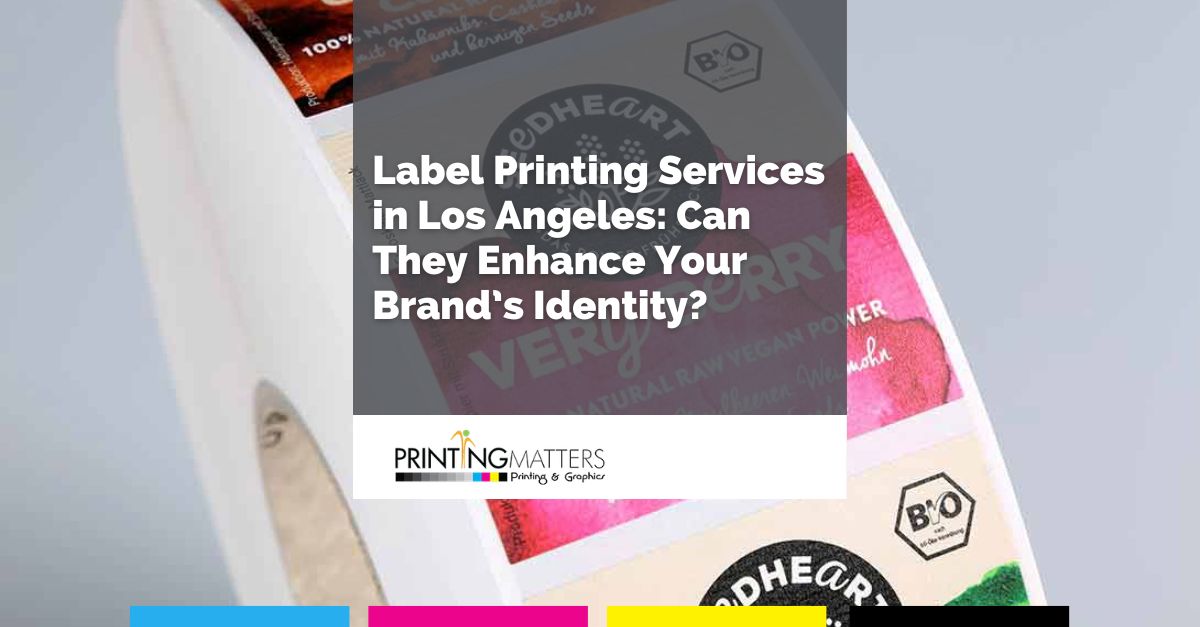 Are you looking for ways to enhance your brand's identity? Have you tried label printing in Los Angeles? It is a type of service that can be an important aspect of your branding campaign. However, how you use it can make or break your business' success. Keep in mind that the first point of contact your potential customers have with your product is the label. Thus, you need to ensure that it is designed in a way that can leave a lasting impression. 
Label Printing in Los Angeles
to Create High-Quality Labels 
One of the things you must consider when looking for this type of service is to use a company that specializes in creating high-quality labels for various industries, from food and beverage to cosmetics and pharmaceuticals. 
Expertise in Creating Custom Labels 
Not all printing companies offer label printing. Hence, if you want to create custom labels, make sure that you hire a company that offers a unique service to match your brand's identity. Whether you want labels for your new product line or to rebrand existing products, these pros will work with you to design labels that will surely stand out on the shelf and grab the attention of consumers. 
The Use of a Unique Color Scheme 
A well-designed label with a unique color scheme and imagery can create a visual identity to distinguish your brand from the competition. The visual identity can help customers recognize your product instantly and create brand awareness. Make sure that your labels can communicate your brand message and values to your customers. For instance, eco-friendly labels can convey that your brand cares about the environment, while labels with catchy slogans can create an emotional connection with customers. 
Provide Product Information 
When designing your labels, make sure that they include essential product information, like nutritional values, usage instructions, ingredients, etc. Clear and concise labeling can enhance your brand's credibility, trustworthiness, and transparency. Labels can also differentiate your product from competitors by highlighting unique features, selling points, and benefits. For instance, if you are selling a gluten-free product, you need to highlight them to appeal to your customers who prioritize health and wellness. 
Add Visual Appeal 
Labels can also enhance your product packaging by adding visual appeal and professionalism. Professional labeling can convey that your brand is established, credible, and trustworthy. Hiring a professional printing company can ensure that you receive professional labels.
How Much Does It Cost to Print Labels? 
It depends on the printing company. You should look for a printing company that offers competitive pricing with scaled discounts for larger quantities. Reputable companies offer $1.00 each with a minimum of 12 labels. Some companies offer their labels with no set-up fees. However, if you need a custom image or custom design or you submit a design, a small fee may be added. This will help in covering the costs of checking the design.

Work with a Professional Label Printing Company 
To make sure that you have high-quality labels for your business, choose professional label printing in Los Angeles. Visit our services page to learn more about what we offer in addition to label printing or use the upload page to submit your label design for printing.