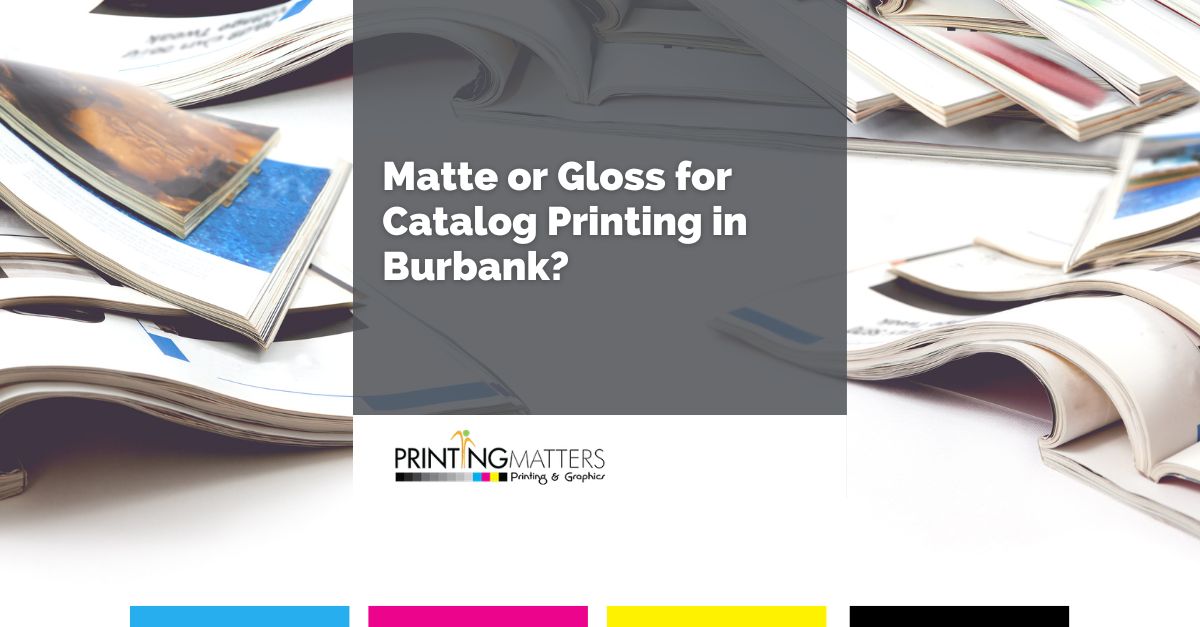 Catalogs are one of the most effective ways of reaching your customers to let them know what goods and services you have available. You can use catalogs to create brand awareness and build your customer base, but they need to be appealing to your target audience to do their job well. In addition to high-resolution images and product specs, the finish on your catalog is important. Matte or gloss? Keep reading to find out what's best for catalog printing in Burbank. 
What's the Difference?
A glossy finish, as the name implies, will be shiny and smooth. On the other hand, a matte finish is flatter and is a trendy new way to display your products in an advertising catalog. Have a look at other catalogs with both finishes to get an idea of which option you like better. 
Pros and Cons of a Matte Finish
Because a matte finish is trending, it's a good way to identify with your clients, who will see it and associate you with modernity and the latest and greatest. Check out these other pros:
Imperfections aren't as visible

Less glare and shine on the paper

Blends modern with traditional

Compatible with laser and inkjet printers

Ideal for catalogs and brochures

Faster to print and dries more quickly
While matte is a great choice for many businesses, there are some potential drawbacks to keep in mind. They include the following:
Without a shiny coating, matte papers are more prone to bending and tearing

May not last as long as a glossy finish
Pros and Cons of a Glossy Finish
A gloss finish remains one of the standard choices when it comes to printing catalogs. It's considered by many to be professional and memorable. But that's not all a glossy finish is good for. Check out some of the other pros:
Increases client engagement because it's smooth and feels good to hold and look at

Allows images to stand out

Lends a professional touch to your printing
Like a matte finish, there are some cons that go along with a glossy finish. Knowing what they are allows you to weigh them with the pros as you make your decision. They include:
Creates a glare and can be hard to read

Cannot be written on with traditional ink pens or markers, making it hard for customers to take notes

Making the Right Choice
Now that you know more about matte and glossy finishes, it's up to you to make the right choice for your business. The default is to choose glossy, but if you are a modern and trendy business offering trending goods and services, you might appeal to your customer base more if you opt for a matte finish. If you want your clients to be able to write on your catalogs, matte is the clear winner. However, if you want something bright and colorful, a glossy finish is the way to go. 
Do you need more help choosing between a matte or glossy finish for your catalog printing in Burbank? Let My Printing Matters help. Contact us today and we can work with you to create the perfect catalogs for your needs.