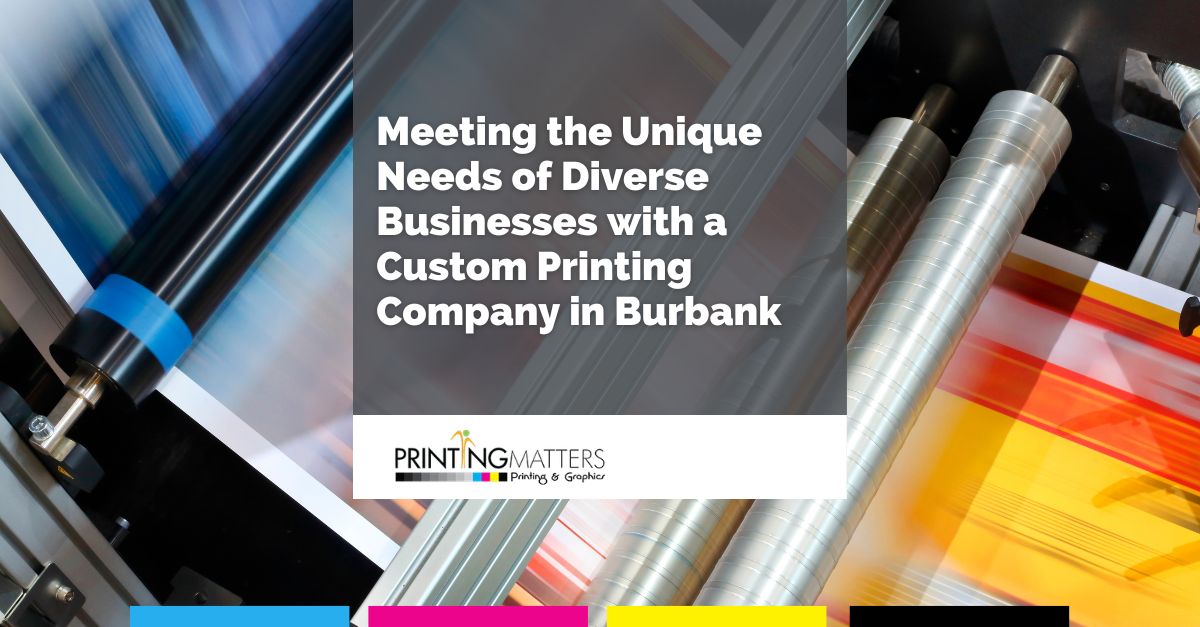 In the heart of Burbank's bustling business landscape, where creativity and innovation thrive, finding a print partner that understands and caters to the unique needs of diverse businesses is essential. My Printing Matters, a leading custom Printing Company in Burbank, takes pride in being the trusted ally for businesses across a wide spectrum of industries. In this article, we'll delve into how our custom printing solutions meet the distinct requirements of businesses in Burbank.
A Hub of Diverse Businesses in Burbank
Burbank is home to a diverse array of businesses, from entertainment giants to thriving local startups, educational institutions, nonprofits, and more. Each of these enterprises has specific printing needs that are integral to their operations and growth. Our role as a custom printing company in Burbank is to provide tailored solutions that address these unique demands.
Entertainment Industry
Burbank is often referred to as the "Media Capital of the World," with numerous film studios and production companies calling it home. For this industry, we offer services such as poster printing, script production, and promotional materials, ensuring that each project's printed elements meet the highest standards.
Local Businesses
Small and medium-sized businesses in Burbank rely on us for a range of print materials, including business cards, flyers, banners, and marketing collateral. Our custom printing allows these businesses to stand out and compete effectively in the local market.
Education and Institutions
Burbank boasts reputable educational institutions, and we provide printing solutions for schools, colleges, and universities. From educational materials to event signage, our custom printing supports the pursuit of academic excellence.
Nonprofit Organizations
We are honored to work with Burbank's nonprofit sector, offering affordable and high-quality printing for fundraising events, awareness campaigns, and Promotional Materials. Our commitment to the community is reflected in our support for these organizations.
Tailored Printing Solutions
At My Printing Matters, we understand that one size does not fit all. Our approach as a custom printing company in Burbank is to offer tailored solutions that align with the unique goals and requirements of each business or organization.
Custom Design Services
Our experienced design team collaborates closely with clients to create bespoke designs that reflect their brand identity and messaging. From eye-catching visuals to compelling content, we ensure that every element serves its purpose effectively.
Variety of Printing Options
We offer a wide variety of printing options, including digital and offset printing, Large Format printing, and specialty printing services. This versatility allows us to handle diverse projects, from Business Cards to event banners and beyond.
Personalization
Personalization is a key aspect of our custom printing services. Whether it's variable data printing for personalized marketing campaigns or Customized Packaging for retail businesses, we cater to specific needs with precision.
The My Printing Matters Advantage
What sets us apart as a custom printing company in Burbank is our commitment to excellence and innovation. Here's how we ensure that we meet the unique needs of our clients:
State-of-the-Art Technology
We invest in cutting-edge printing technology to deliver the highest quality prints with vibrant colors, sharp details, and consistent results. Our technology enables us to handle complex and diverse printing projects.
Environmentally Responsible Printing
Burbank values sustainability, and so do we. Our environmentally conscious printing practices minimize waste and reduce our carbon footprint, aligning with the eco-friendly ethos of the city.
Quick Turnaround
In the fast-paced business environment of Burbank, we understand the importance of meeting deadlines. Our efficient processes and quick turnaround times ensure that our clients' projects are delivered promptly.
Local Community Engagement
We take pride in being an active member of the Burbank community. Our involvement in local events, partnerships with nonprofits, and support for educational initiatives demonstrate our commitment to the city's growth and well-being.
Real Success Stories
Let's take a look at a couple of real success stories that highlight how our custom printing solutions have made a difference for businesses in Burbank:
"The Film Studio"
A prominent film studio in Burbank required high-quality posters and promotional materials for an upcoming blockbuster release. Our custom printing services delivered stunning prints that contributed to the film's successful marketing campaign.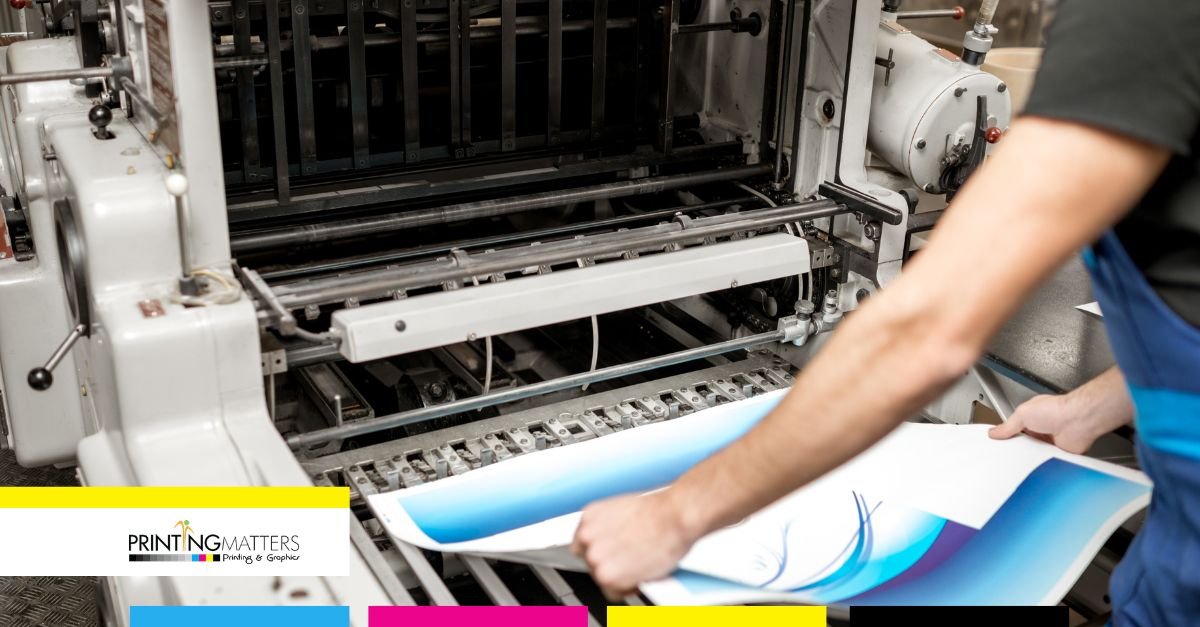 "The Local Art Gallery"
A local art gallery sought our expertise to print limited edition art prints. Our customization options allowed them to create unique prints that captured the essence of the artworks, attracting collectors and art enthusiasts.
As a custom printing company in Burbank, My Printing Matters is dedicated to meeting the unique needs of businesses and organizations across diverse industries. We understand that every project is distinct, and our commitment to excellence, innovation, and community engagement sets us apart as the go-to print partner in the vibrant city of Burbank. Contact us today to explore how our custom printing solutions can elevate your brand and meet your specific requirements.