Running a successful restaurant requires that you have a strong marketing campaign. Any marketing strategies involved in getting people to enter your restaurant and order a lot of food. And these can be achieved by designing an effective restaurant menu design. Our menu printing Burbank company can help you with that.
Menu Printing Burbank
Tips on How to Design an Effective Menu 
Promote Best Selling Items 
Just because they are the best selling items, it does not mean that you must not promote them. We highly recommend highlighting them on your menu. It is one of the best ways to encourage people to continue coming to your restaurant and order.
The reason for promoting your best selling items is to give your customers another reason to come back again and again. Why? Such an item is truly good. Scrumptious even! They will come back for it. And when they do, they will try something else to know if your other dishes are as delicious as the best selling items.
Avoid Focusing on the Price 
Your restaurant menu must focus on what food you offer, rather than how much each item costs. In that case, it is not a good idea to promote your menus from cheapest to most expensive. It is not an ideal tactic. 
Rather, choose to reduce the size of the font you used for your prices. You can make them smaller than the description. It will work. Or you can keep it all uniform. You may also take out the currency sign so your customers can take their focus away from the cost.
The goal here is to make your customers order and not focus on what is the cheapest food you have to offer.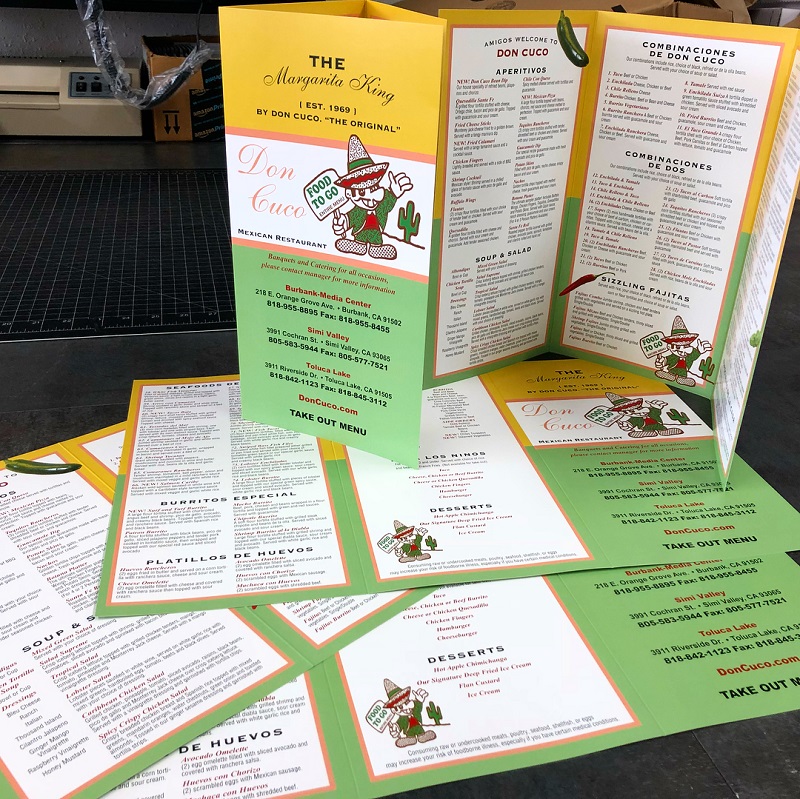 Name Categories Properly 
Be specific when dividing the sections of your menu. For instance, use sandwiches and omelets, rather than gathering all your options under the Breakfast category. You can use pasta, burgers, and entrees, as well. 
Doing so will allow your customers to decide what they want to eat. The categories are keywords that will help them decide. 
Try Inserts
They can tell your customers that you are trying new things. In that way, when they come back after a few weeks, they will find refreshing offers. 
Inserts are a great way for you to introduce your new items and test them out. You can easily gauge them whether the new dish is doing well or not. Use the result of the test to find out if you wish to include the said dish on your regular menu. 
Designing your menu requires continuous tweaking to help you achieve the best results. You should also use high-quality prints for your restaurant menu to further entice your customers to order. 
Choose the right printing company that can help you achieve your goals. Our menu printing Burbank agency is happy to serve you and give you high-quality prints for your menu. No matter what design you have, we can deliver it to your doorstep in no time. Give us a call at (818) 260-9512.