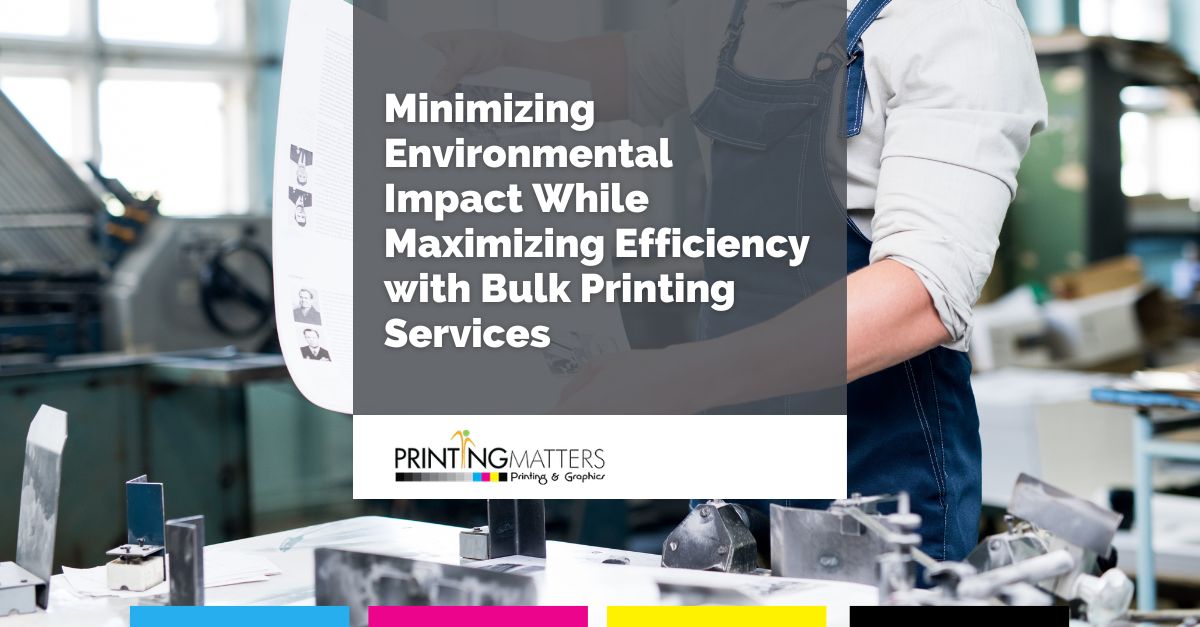 Are you looking to save money on print ads? Well, you can when you choose to use bulk printing services. They are a common solution for many businesses and organizations who want to save tons of money while printing large quantities of materials. However, many are wondering about how these services can impact the environment. 
Making
Bulk Printing Services
Printing large quantities of materials can greatly affect the environment. Here are some ways you can make these services more sustainable. 
Choose Sustainable Materials 
Not all printing companies use these materials. That's why when looking to hire a printing company, make sure that it uses sustainable materials. It is either the prints are printed from recycled content or from sourced materials. Recycled paper can lower the manufacturing of virgin pulp. It also helps to conserve forests and reduces greenhouse gas emissions.
Use Eco-Friendly Ink 
It is also important to choose a company that uses eco-friendly ink, instead of printing ink that contains volatile organic compounds (VOCs). They are known to harm the environment and human health. You may choose eco-friendly ink made with vegetable oil or soybean oil instead. 
Optimize Your Print Settings
Adjust your print settings to reduce the amount of ink and paper used per print job. For instance, printing double-sided, reducing margins, and using smaller font sizes can all help save resources. 
Minimize Waste
You should only order prints that you need. Do not overprint. You may opt to recycle used paper to reduce waste. 
Turnaround 
If you want to use this type of service, you may wonder what is the turnaround time for your orders. Keep in mind that no matter how great your printed materials are, if they arrive late, they become useless. For that reason, it is pertinent to partner with a printing company that can meet your deadline. Hence, before you place your order, make sure to discuss when you need the prints. My Printing Matters offers a quick turnaround time to ensure that the materials will arrive before the event and not after the event. 
Designing the Prints
It is also vital to work with a printing company that can help you with the designs. If you need bulk printing, you may have some ideas of what you want but you cannot show everything. Thankfully, you can call our team so we can work with you on the designs. By knowing what you want, we can help design your prints properly which can raise awareness about your products and services. 

What Kind of Bulk Printing Do You Need? 
When we talk of bulk printing, we mean printing in bulk in various ways. We can bulk-print business cards, door hangers, stickers, banners, and the like. They are all printed quickly. We can also print mugs, t-shirts, and event tops quickly. It does not matter what prints you need. If you want to get the prints quickly without spending a lot of money, then make sure to consider our bulk printing services. Contact us today to know more about them.