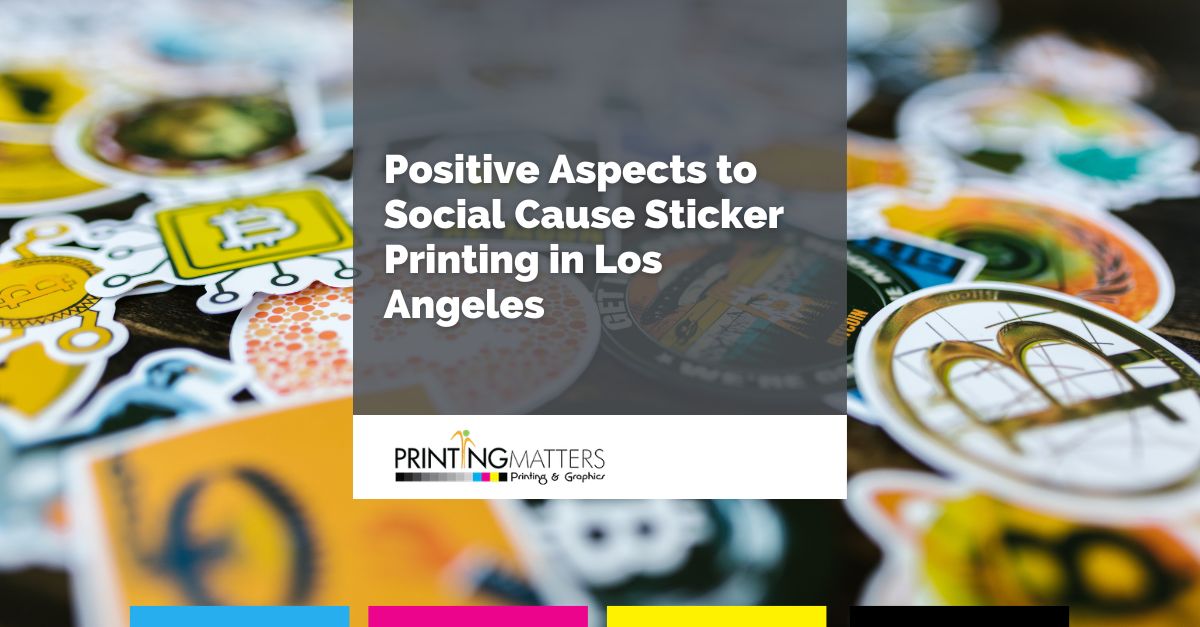 Let's face it, there is a lot of activism in LA. There are people who are passionately committed to many causes. So you can understand there have been stickers made for global warming, then MeToo, then Black Lives Matter, then Covid vaccines, then Covid vaccines again (but this time on the opposite side of the fence), then Climate change, and now transgenderism. It is no small wonder that sticker printing in Los Angeles is so popular and so profitable. This article examines a few of the benefits of sticker printing.
Getting the Word Out There
People use stickers for social causes all the time because they are cheap, they are easy to make, and they get the message out there. When a social cause has enough support behind it, it often boils down to something that is easy to put onto stickers. For example, Black Lives Matter became BLM. Transgender causes became LGBTQ, and climate causes became JSO (Just Stop Oil). If you are looking to get the word out about anything, from a new upcoming social cause to a business idea, then come up with a short and snappy phrase to put onto your pamphlets and stencils. Once it takes off, you can shorten it to just its letters and start printing them onto colorful stickers too. 
You Can Get Anywhere
Think about this for a minute. If you buy door hanger adverts, then you can only put them in places where there are suitable hanging locations. If you buy fliers, you can only put them where you can stick or staple them up. When you buy junk mail paperwork, you can only post it into boxes. However, when you buy stickers, they can go just about anywhere. You can stick them on cars with bumper stickers, or you can stick them on lampposts, backpacks, and even onto other fliers.
You Don't Have to Spend a Lot
When you buy leaflets, you have to spend a fair amount on planning, delivery, design, and then on printing. This is not the case when you buy stickers. You can pay for a design if you wish, but even that will not cost very much when compared to designing leaflets or fliers. Stickers are a pretty-low-cost way of getting the word out, which means you can experiment a little more than perhaps you normally would. It gives you the freedom to try different things, and then you can double down and re-invest if you find a sticker-marketing method that works.

Better Prices for Sticker Printing in Los Angeles
The team at My Printing Matters makes sure your printed stickers are clear and highly defined. This is a big part of success when it comes to stickers. People should be able to make out what they are saying from a fair distance away. If you want a fair price for sticker printing in Los Angeles, and you want stickers that are of good and usable quality, then get in touch with My Printing Matters today and get a quote.