Printed door hangers are cost-effective marketing tools. And you can easily order them through our printing company in Burbank. But you may be wondering how to use the door hanger campaign? 
Many businesses ignore this tool. But you have to remember that the printing costs of door hangers are rock-bottom. That's why they are an attractive tool to market your brand and products. 
Printing Company in Burbank
for a Successful Campaign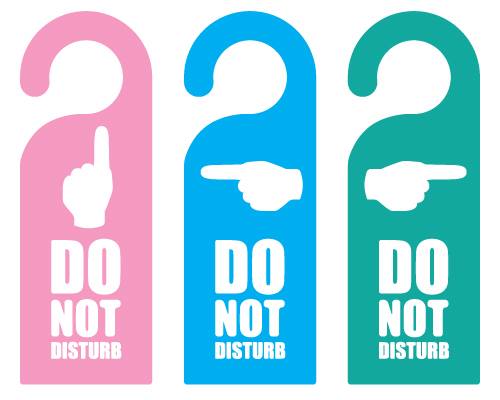 People cannot ignore door hangers. That's why they are useful in promoting your brand. They are also versatile as you can use them for general purposes or you can choose them for specific promos. 
But before you can measure your success, you need to have a goal first. Then, define your audience. 
You must have a goal for your campaign. It has to be in specific terms. You must have measurable mini-goals, like response rate, phone calls, and several leads. 
What is the Purpose of Door Hangers? 
They are great at promoting your sales or coupons. You can also use them to promote your grand openings and special events. If you have a restaurant in Burbank and you are offering a meal deal, you can ask your customers to bring in your door hanger coupon when they dine in your restaurant. 
To find out which deals offer the effect on your sales, then you should consider A/B testing. As you implement your measurable goals, it is easy to evaluate how effective your door hanger campaign is. 
It is also easy to determine the strengths and weaknesses of your campaign. From there, you can address any issues that may arise. 
To ensure that your promotion is a success, you need to define your audience. You need to have a targeted audience to help you get a better return on your investment. 
For example, if you have a luxury brand, you might consider distributing the door hangers in an affluent community in Burbank and neighboring areas. After all, these are the areas where your customers live. 
Attractive Call to Action 
When you use a door hanger as a promotional campaign, you should use the right call-to-action. Make sure that it has a sense of urgency. You must use terms that can promote the fear of missing out. These terms would include act now, going fast, and call today. 
Do You Need a Graphic Designer? 
If you can afford to hire a graphic designer, then that would be better as you can be sure you are getting visually appealing door hangers. However, if you cannot afford to hire one, you may use the template that we provide. 
You may call us if you have any questions regarding the template. When you chose our template, you can be sure that your door hangers will be printed properly as long as you follow the instructions we have provided. 
Door hanger printing is one of the most successful print marketing tools you should consider in your campaign. Talk to our printing company in Burbank to know more about them. Please call (818) 260-9512.