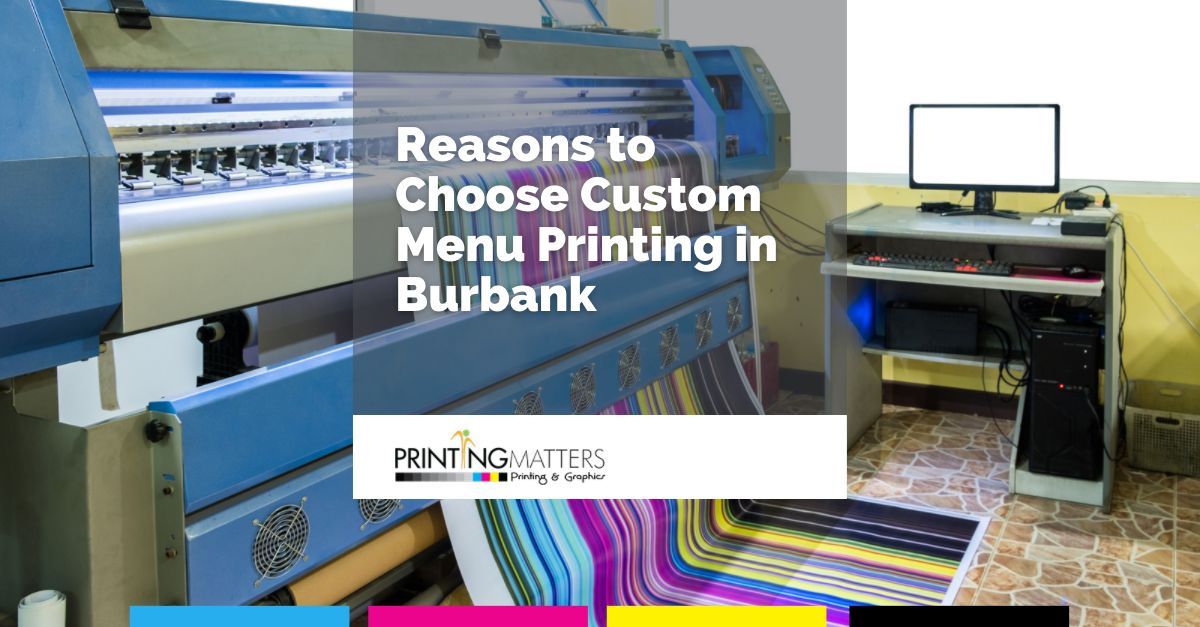 If your business is in the food industry, then you need to show people what you are offering. It doesn't matter if you have an established restaurant or cater for events. It is obvious that menus are the best way to offer the options that you supply. Even the simplest type of food outlet offers more than one choice. Menus are more efficient than having a server tell the customer what meals are available. Also, most people don't like a person hovering at their elbow while they make their choices. People don't like to be pressured. With menus, the server can leave the customer to choose in peace. Menus are an essential part of the food industry business. We at Printing Matters would like to take this opportunity to lay out some of the benefits of having custom menu printing in Burbank.
Improves Efficiency
If you run a busy and successful restaurant business, your staff need to be moving all the time. Some people take an age to choose their meals and if there is more than one at the table, they always talk about the merits of the options between themselves. With comprehensive menus, they can discuss their choices while the wait staff is off serving other customers.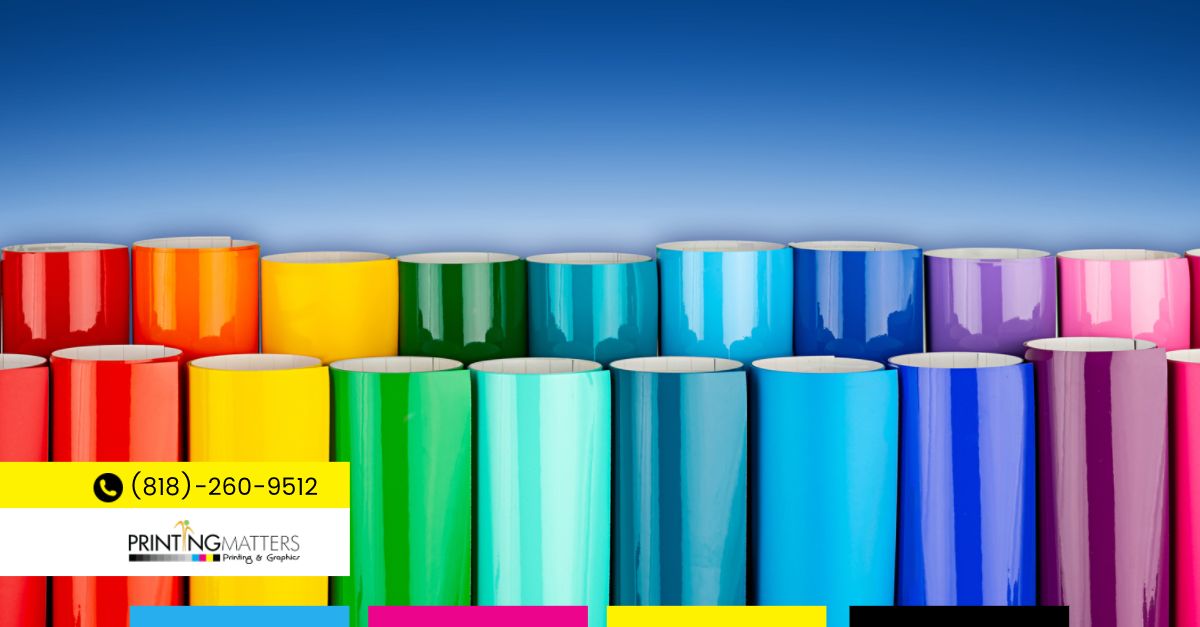 Creates an Impression
As well as your décor and cleanliness, your menu will have a subconscious impact on your customers. A smartly printed menu will leave a good impression of your business before the clients even taste the food. If your food is as good as promised, the image of the menu and its choices will stay with satisfied customers. It's all part of brand recognition. The next time they are hungry, they will remember your business and what they saw on the menu. The menu becomes part of the image you wish to present.
Menus are a Form of Advertising
You can look at menus as in-house advertising. They don't have to be simply a list of the food available. Make sure your establishment's name and logo are prominently displayed. Also, they are customized and professionally printed. Some care has to go into forming your menu. Choosing the right colors, backgrounds and fonts are important. Also, think about laminated menus as these last for a very long time and can easily be cleaned and sanitized. Always list the most expensive items first to boost your profit margins.
Different Menus
To add a bit of class to your establishment, different menus are recommended – one for the main meals and others for desserts, drinks, and wine lists. Menus are as much of an investment in your business as everything else. If you are catering for special events menus are normally a one-off job. These can be specially printed as souvenir items that the guests can take with them to remember that special occasion.
Pride In Your Establishment
A well-thought-out and visually pleasing menu show that you take pride in your establishment and care about customer satisfaction. We at Printing Matters have had years of experience in this subject. So, if you are thinking about custom menu printing in Burbank, contact us through our website.