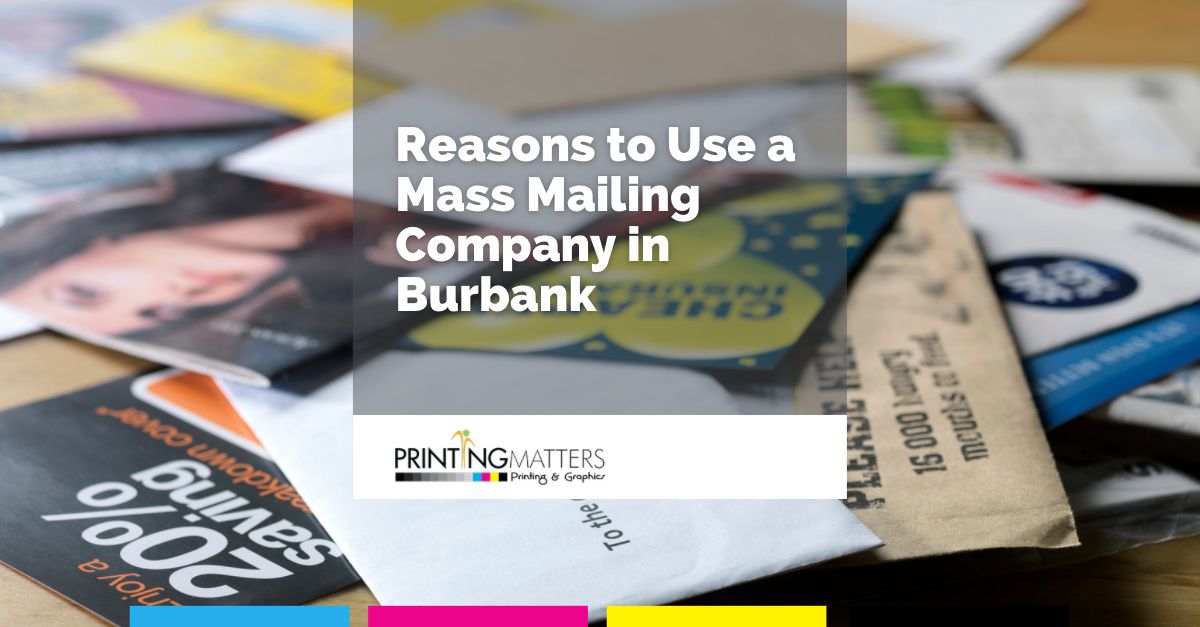 Every business needs to advertise and there are different ways to go about it. With the advent of the internet, most businesses have turned to digital advertising. Although good, it lacks something. Digital advertising is easily ignored or deleted probably because it has become so overwhelming. Because of that, the old traditional bulk mailing type of advertising is still an effective way of keeping your business at the forefront of old or potential new customers. Letters are a rarity these days, so getting one is a novelty.  Small businesses should take the opportunity to explore all forms of advertising, the new and the old. That is why we at Printing Matters would like to give you some reasons for hiring a mass mailing company in Burbank to increase your chances of success.
Generation of Sales
Mass mailing is a way to generate sales through contact with potential clients. It is sales at a distance that drums up interest. You can make customers aware of your goods and services without expecting them to come to your business premises. It is a question of making a connection. The people you target may not need or want what you are promoting at the moment, but at a future time, they may remember your letter. They are a good way to follow up and prospect leads that you have found elsewhere.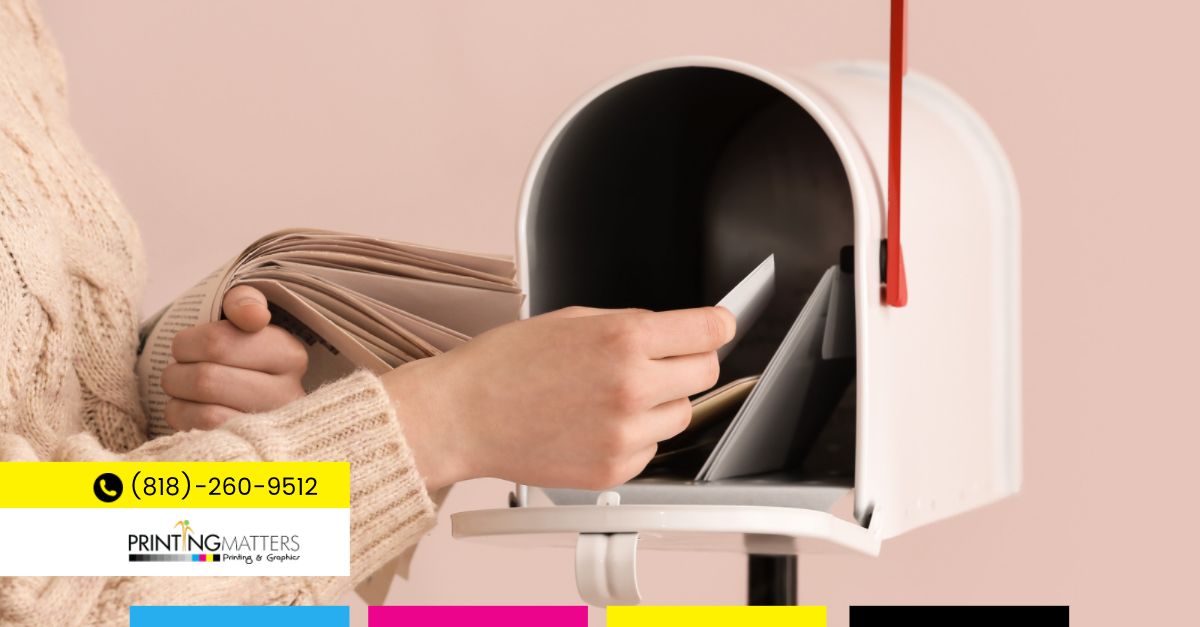 Creating Awareness Of Your Company
Mass mailings are also a good way to spread awareness of your company. They don't have to be used as a direct sales approach. You can lay out not only what your company offers, but also the history of the enterprise. You can present your vision or mission statement; the how and why the company was developed. Show potential clients your aims and the direction in which you wish to take the company. Of course, at the same time, you can list your products and services.
People Love Good Offers
Mailouts are also a good way to make people aware of bargains, offers, and special promotions. People are always happy to receive notices of bargains or discounts. The people the letters reach may not have used for whatever you are promoting at the moment, but the contents of your mail will stay in their minds long after it is received. This is especially true if you advertise offers on a regular basis.
Educational Letters
Educational letters that focus on aspects of your products and services have a hidden value. You can let people know how to use what you sell in different ways, or how to change or improve the performance of the goods that you offer. You might let them know they care about products to ensure durability of longevity. Advice to the client adds value to your products that aren't included in the price. This gives a sense of 'duty of care and makes your clients feel valued.
Stay Connected
Mass mailings may seem old hat because of the internet nowadays, but mass emailing are exactly the same, just digital. Physical letters have a more personal feel that in this digital age people appreciate. If you are considering engaging a mass mailing company in Burbank, get in touch we us at Printing Matters through our website.