Is your friend's birthday coming up soon? How about a gift for your husband this coming Father's Day? Choosing a special gift for a loved one can be rewarding. But if you are not sure what to give to that person, you might want to try custom mug printing in Burbank. It is an unbeatable gift that your loved one will surely love. 
Why Opt for Custom Coffee Mug Printing in Burbank?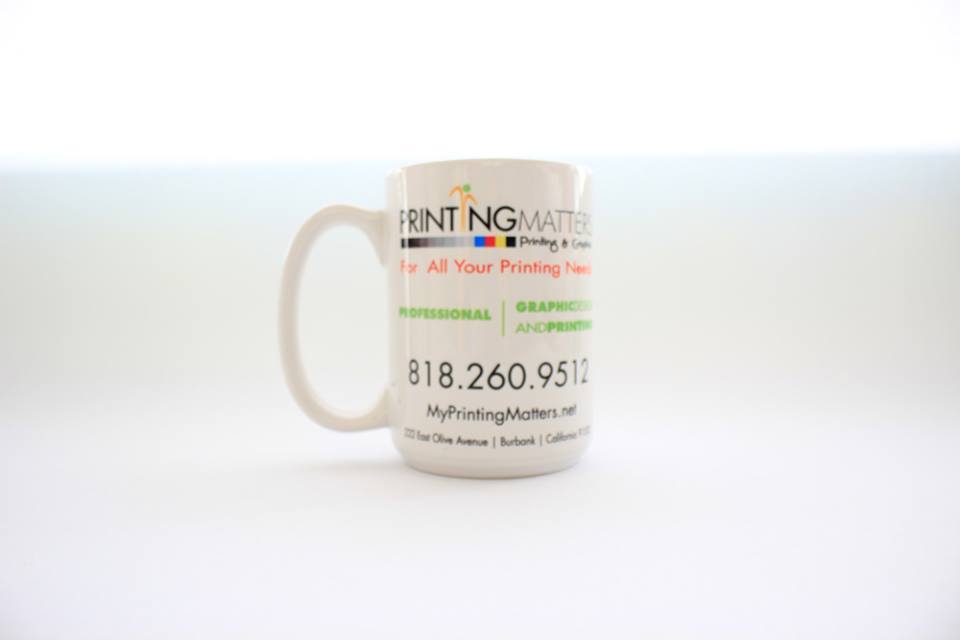 Offers Positive Impact 
One of the best things about serving a good drink is that it brings people together. When someone notices your unique mug, it can be a great conversation starter. The two of you can talk about anything after explaining to that person why you chose the mug. 
Having a unique mug can lighten your mood or someone else's mood. It also lifts the spirits of the people who can see the mug. 
Ideal at Work 
Your loved one may be working too hard. Every day, he experiences the same daily struggle. Why not help him elevate his spirit with a creative gift. You can choose to give him some themed mugs that can trigger a laugh. 
Coffee mugs with funny prints can really make someone's day, especially if that someone is always feeling down while working. 
Help Start the Day Off Right 
A unique mug is a useful item in the morning. If your friend likes to start his day with a cup of tea or coffee, then giving him a unique mug will make him remember you. It lifts his spirit every morning even when he runs out of tea. 
Make The Person Smile 
It is tough to find a gift for a friend. You may know that person too well or you don't know him well enough, a coffee mug with cute prints will absolutely make that person special. It is an absolute best present for him.
Each time your friend opens his cupboard to get a glass of water or tea, he will be reminded of your generosity. He will smile and remember when you gave him that mug. 
Personalize It 
Gifts do come in all shapes and sizes. But most of them aren't personalized. It would be great if the gift you want to give will tell a story for you. This is where a unique mug can be so useful. 
You can choose inspirational or funny. There are so many options to choose from. Perhaps that person loves cats. You can choose a cat coffee mug. The recipient is not afraid to show the world how much he loves cats by showing off the mug that he received from you. 
Customizing your coffee mugs is a perfect gift for anyone in your life. You can order them through our unique hotline. 
In addition to coffee mugs printing, My Printing Matters also accepts banners, brochures, postcards, stickers, and magazine printing, among others. Our company accepts custom work for your business. If you wish to know more about our printing services in Burbank, please call us (818) 260-9512.