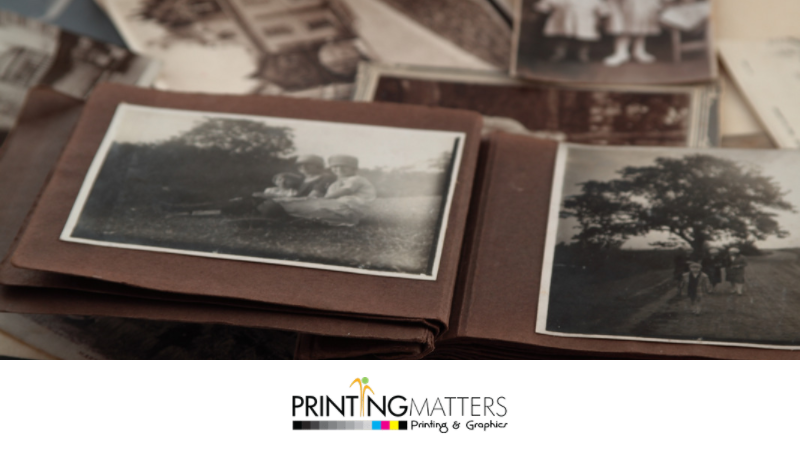 Canvas printing Burbank can turn your photos into cherished heirlooms. The mounted canvas offered at My Printing Matters offers a modern-looking edge. It's a perfect way to display any images you have. 
The image is mounted on lightweight yet durable stretcher bars to offer a chic effect. Currently, the price starts at $29. Head over to our Canvas Printing page to know more. 
Mounted Canvas Printing in Burbank for Old Photos 
Pretty sure you have old photos at home just sitting around and they are collecting dust. You can restore them, use our canvas printing and display it somewhere in your house to remind you of your family history. 
Scan the Image First
Before we can print the old photo and mount it, we need you to convert the printed photo into a digital file. It's easy to do that if you have a scanner at home. 
Don't worry if the photos are somehow torn. There are online services out there that can help you restore them. But make sure that you scan the photos at the highest resolution. 
Restore the Old Photos 
The next step is to use an online image restoration service that uses artistic vision and advanced technology. Your photos might have some scratches or spots or tears. A reliable image restoration service can remove them. 
Once you have revived the old photos, you can send the restored photos to us so we can start processing them. 
We can create art size if canvas prints of every person in the photo or canvas prints the entire photo. 
Keep in mind that our canvas printing isn't the same as framed prints. It means that the image printed is permanent. Framed prints let you swap out as many photos in a frame. 
Furthermore, canvas printing offers a different texture to provide color depth. Then, the photos won't have a glare or reflection. 
Unlike framed prints, canvas prints are light in weight and can come in a matte finish or glossy finish. 
Canvas printing is an ideal option if you want the restored photos to have a printed effect. Canvas prints can enhance decor styles. 
This service is also the more affordable option that can last for many years because of the durable materials being used. 
How Much Does Canvas Printing Cost? 
It depends on the size of the print. As mentioned earlier, the mounted canvas is currently on sale for $29. That's for a 12"x12" size. If you want a bigger size, you can add $127 for a 36"x36" mounted canvas. 
One of the questions you might have is how long will the photo last. Will it fade over time? 
As mentioned earlier, canvas printing is permanent. We use fade-resistant ink to ensure that the photo will last forever. Although we use UV-resistant materials, we encourage you to keep the canvas prints out of direct sunlight.
Consult Our Team 
If you have further questions about canvas printing in Burbank, you may call us at (818) 260-9512.