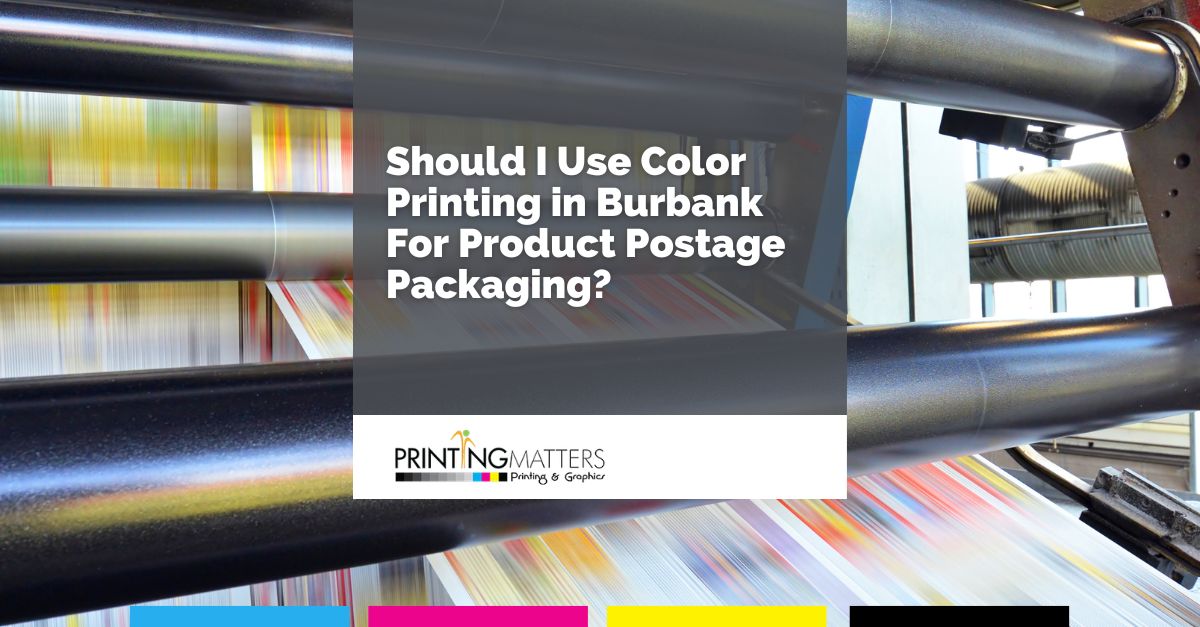 In several circumstances, using Color Printing in Burbank to print on your postage packaging is unnecessary. Even Amazon has a black logo and name on their boxes. Yet, if you consider the fact that color printing is so cheap, then perhaps there is a case for color printing your postage boxes and packages being a good idea.
Selling Branded Products With Packaging
Amazon puts its black-and-white name and logo on its boxes because it has a lot of brand recognition. When people see their boxes entering houses, it builds trust. A big selling point for Amazon is that they sell both high-value and low-value goods, which means the logo on the boxes doesn't attract thieves. If a high-end company put its logo on a box, then that may attract the attention of thieves. If you don't have the brand recognition that Amazon has, you may have to try a little harder to get people to notice your brand. In that case, a full-color package may be a good idea.
Selling an Idea With Packaging
Have you seen products like exercise bikes and portable spas? They have pictures of their products on the outside of the box. They have full-color pictures so that they can add a lot of detail to their images on the box. In truth, these companies are selling the idea of their product by showing it on their boxes. This influences everybody who sees the box.
Selling Services With Packaging
There are delivery companies that sell food boxes. These are boxes of fresh ingredients that people use to make certain meals. It is a convenience service, and they almost always use boxes with full-color logos on them. This is because they like other people to know that they have frequent customers. Their services become more plausible and more accepted if other people are seen using the services, it builds trust. As a result, they like to put their full-color logos on their delivery boxes. 
Communicating Success With Your Products
If your company can afford to have full-color packaging for your postal boxes or bags or can afford full-color logos, then this could be interpreted as your business being successful. This is when compared to plain brown boxes that perhaps a TikTok seller or Alibaba to Amazon reseller may use. Cheaper product packaging, even for delivery boxes, may make your business or brand look underfunded and perhaps even struggling.

Find a Fair Priced Printing Company
If you are already planning on using a company for Color Printing in Burbank to print black logos and text on your parcel boxes, then ask for a price for full-color logos and such. In some cases, the price differences are so small that it is worth the effort of buying colored packaging. Better still, you could use a company like My Printing Matters and have your best offers and promotions listed on your boxes for all to see. If you add in an easy-to-remember URL and/or perhaps add a QR code, then people who handle and see the box may also become customers.